Click "Like" to share this with your friends!
Switchfoot gathers as band to enjoy latest independent record

Switchfoot recently released a video that shows the band gathering to listen to the upcoming independent record Vice Verses for the first time. It's the band's eighth album but second since returning to its indie roots. Check the video out below: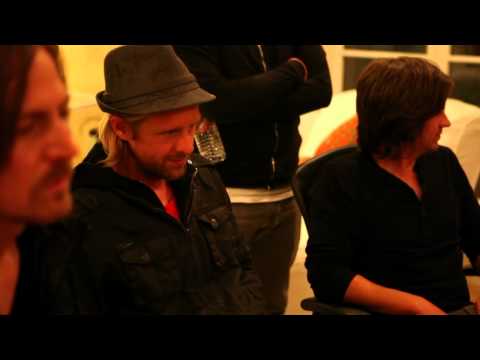 Earlier this summer, Whole Notes caught up with keyboardist/guitarist Jerome Fontamillas who was clearly excited about the new record.
"We recorded 90 songs for Hello Hurricane and chose 12," Fontamillas explained. "On this album, we were a little more direct. We wanted to choose 12 to 15 songs and put everything into them. By doing that, we had a more focused recording. You'll see that in the new album. We're more focused and you can see that we put more time into each song. You could see that there's more directness in this recording."
Vice Verses releases nationally on September 27th. Fans can stay tuned to the latest news, including tour dates, by visiting the band's official website HERE.
To read that entire interview with Fontamillas, click HERE.
Upcoming releases (August 2)
Mat Kearney – Young Love (Aware/Columbia)
Brothers McClurg – Alive EP digital release (Integrity/Provident)
Various Artists – 51 Must Have Modern Worship Hits 2 (Integrity/Provident)
Southbound Fearing – Southbound Fearing (Red Cord Records/Provident)
Soul Surfer DVD (Sony Pictures Home Entertainment)