Hit "Like" to share with your friends!
WORLD CHANGERS WEDNESDAY: Matt Hammitt of Sanctus Real
On September 13th, Matt Hammitt will release his first solo album Every Falling Tear on Sparrow Records. Hammitt, lead singer of Dove Award-winning and GRAMMY-nominated band Sanctus Real, will donate a portion of the proceeds from the album and its singles to the Whole Hearts Foundation. Hammitt created Whole Hearts to provide assistance for families of children affected by congenital heart defects.
Hammitt has a very personal connection to the issue. His son Bowen was born last September with a severe congenital heart defect called Hypoplastic Left Heart Syndrome. This condition occurs when parts of the left side of the heart (i.e. mitral valve, left ventricle, aortic valve and aorta) do not completely develop.
During a process that has included two heart surgeries and an infection, Hammitt began writing songs to play at Bowen's hospital bedside. He eventually recorded demos of the songs and handed them out to other families dealing with similar challenges at C.S. Mott Children's Hospital in Ann Arbor, Mich.
Hammitt debuted the song "All of Me" on "ABC World News." You can watch that video below: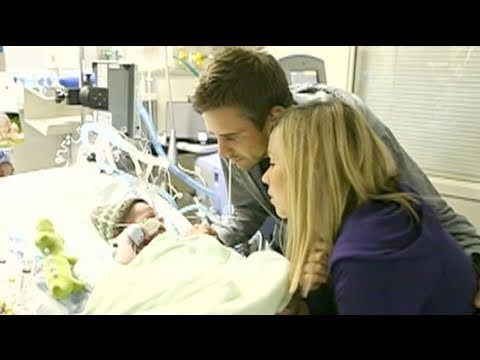 "Bowen's doing great now," Hammitt happily reported in a recent press release. "He's making an incredible recovery and the fact that we still have him; we thank God for that every day. We're eager to see what God continues to do through his life."
For all the latest on Matt Hammitt and his family, click here.
And to keep up with Sanctus Real (including upcoming tour dates), check out the official band website here. 
Come back tomorrow for a review of Royal Tailor's debut album Black and White.