First a Message from God's Holy Word, the King James Bible…
And I will bless them that bless thee, and curse him that curseth thee: and in thee shall all families of the earth be blessed.  [Genesis 12:3 KJV]
–Pray for protection of the Jews in Kiryat Arba, near Hebron, now that Fatah supported riots and protests have been taking place in Hebron. They are shouting threats of death to the Jews. (Jos. 15:14-19, Zech 1:16)
–Pray against the spirit of Ascendancy which is running rampant among the Palestinians seeking to seize Jerusalem and the Temple Mount. (Ps. 121 v 5-7)
–Pray that the Lord would guard the communities near Gaza and that He would thwart the influx of Egyptian Moslems, as that nation is opening up the crossing between Egypt and Gaza (bringing in terrorists and weapons) (Is. 43 v 5-7)
–Pray for Beit El [Bethel] to be protected from being overrun by Palestinian "protestors" coming out of Ramallah (Jer. 30 v 10,11).
–Pray for protection of the innocent (the Arab women and children who will be used a shields to lead in the fighters hiding behind them). Pray for protection for the precious Jewish settler families in Judea and Samaria (especially the children) (Gen. 4:10, Deut. 19:10)
–Pray for protection and wisdom to be upon the IDF, the border Police, the governmental leaders, etc. in this threat. (Psalm 91:3)
–Pray for a heavy, cold rain to fall on those who plan to do violence against the Jewish people. (Matthew 18:19)
–Pray for increased, divine intelligence for the Jewish watchmen regarding incoming threats. (Amos 3:7)
–Pray for angelic protection throughout the country and on all borders. (Psalm 34:7)
–CUT THE TRIP WIRE in these attacks! (Psalm 129:4)
–STOP THE RUNNING FUSE LINE FROM BURNING TOWARD A MAJOR EXPLOSION (Job 5:12)
–Cause the lying spirits to be unable to communicate. Contain the western media and the left wing humanist lies, along with the Islamic propaganda. (Proverbs 14:5, Luke 11:17)
–Release the Spirit of God . . . truth, justice, shalom, LIFE! (Is. 9:6, John 16:13)
–Declare the sovereignty of Jacob's God as recorded in scripture. (Psalm 89:5-17)
–Declare the Land possession scriptures according to God's plan. (Amos 9:14-15) –LIKE IN THE TIME OF BALAAM . . .
—PRAY THAT GOD WOULD TURN THE CURSES SPOKEN AGAINST ISRAEL INTO BLESSINGS! (Deuteronomy 23:4-5, Joshua 24:9-10)
[Submitted by: Kathleen in Israel and the CHPP intercessors]
Excerpt from: Capitol Hill Prayer Partners
On Capitol Hill This Week
Volume XVIII, Number 16a
May 15 – 20, 2011
SPECIAL EDITION: INTERNATIONAL ISSUES
Email: chpp@patriot.net
Web site: http://chpponline.blogspot.com/
By Zachary A. Goldfarb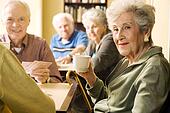 The Obama administration will begin to tap federal retiree programs to help fund operations after the government loses its ability Monday to borrow more money from the public, adding urgency to efforts in Washington to fashion a compromise over the debt.
Treasury Secretary Timothy F. Geithner has warned for months that the government would soon hit the $14.3 trillion debt ceiling — a legal limit on how much it can borrow. With the government poised to reach that limit Monday, Geithner is undertaking special measures in an effort to postpone the day when he will no longer have enough funds to pay all of the government's bills.