Kerry Picket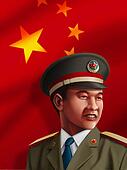 In late 2010, General Motors agreed to sponsor a propaganda film celebrating the 90th anniversary of the Chinese Communist Party (CCP). The CCP made film titled (translated to English) "The Birth of a Party" or "The Great Achievement of Founding the Party" is set to premiere all over the Communist nation on June 15 reported China AutoWeb last September. The auto website adds:
"As the CCP marries totalitarianism with capitalism and fools the people with entertainment, only the "politically correct" or stupid–or those who pretend to be so–can get rich. And GM seems to know this very well. While Audi, Mercedes-Benz, BMW, and Volvo have all rushed to please China's rich and powerful through physical enlargement (offering models of extended wheelbases), Cadillac gratifies the party orally, singing praises through a film."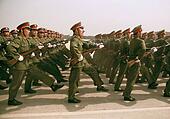 According to the above report, the film will discuss events that led up to the formation of the CCP following the 1917 Russian Revolution. When the movie first went into production GM signed up Cadillac as the "chief business partner" with the Communist Party, stating: "Cadillac whole-heartedly supports the making of the Birth of a Party."
The United States government currently own 33% of the GM company following the auto-bailouts of 2009…
What's next for GM?  Continue reading at: http://www.washingtontimes.com/blog/watercooler/2011/may/17/gm-sponsors-and-celebrates-soon-be-released-chi-co/
UPDATE:  Regarding comments below, I have posted my comment below and in a new article entitled "Bullying, it's wrong, and God's Word says so!"
www.JoeClarke.Net

Google's Corporate Chrome Browser people have aired a commercial directed toward teens and younger which encourages them to believe that gayness, eventually, "Gets Better," while simultaneously encouraging everyone to download Google Chrome on the same TV commercial. The commercial even drags "Woody" from Toy Story to fend off anti-gay bullies, which, I guess, we all are if we do not approve of homosexuality (AKA sodomy). BTW wondering why "Woody" was chosen to be so prominent in the commercial.
Sindar Pinchai is Chrome's senior VP, and his native country of India is well acquainted with the ravages from AIDS and other gay-oriented diseases. Send Pinchai a fax to Google and pray they do use your personal phone info to bully you for not being pro-gay. His fax is 1-650-253-0001.
Nevertheless, we do pray for those who are bound by this confusion, and for those at Chrome who must have downloaded several terabytes of stupid.
TO: Sindar Pinchai Senior Vice President Google Chrome
FROM: jc
Subject: Google Chrome TV Commercial States " Best Is Yet To Come For Gays"

Dear Sindar: Perhaps, you are not aware that many gays (much more than any other demographic group) suffer high rates of gay related diseases such as Gay Bowel Syndrome, Aids, Syphillis, Gonorrhea, Mental Illness, Lymphogranuloma Venereum Outbreaks, HIV, Shigolessis, Hepatitis, Lessened Longevity, Anal Cancer, Pedophilia, Obsessive Promiscuity, and a even more troubles await a very high percentage of gay people, despite your declaration that, for gays, "Things Get Better."

I do not believe, Mr. Pinchai, that you can honestly make that claim, but quite the opposite. All you have to do is look back at your native India to see what ravages are brought about by homosexual behavior. Maybe, Google should ammend their "Ten Things" with the TEN COMMANDANTS
Photo Of AIDS victim below:
Excerpt from:   Roy Beck, President, www.NumbersUSA.com
Rock guitarist Carlos Santana may have reached a new low in hate speech against American workers when he took to a microphone on the field before the Atlanta Braves-Philadelphia Phillies game yesterday.
In response to being given a civil rights award, Santana indicated that unemployed Black, Hispanic and White Americans who want jobs held by illegal aliens are as racist as those who turned the hoses and dogs on Martin Luther King and civil rights protesters in the 1960s.
WATCHWOMAN WRITES: I am throughly feed up with Hollyweird's arrogance!  When I received an Action Alert from NumbersUSA  http://www.numbersusa.com , I took action! This is what I faxed to my two U.S. Senators and what I faxed to my U.S. House of Representatives Member. Feel free to copy if you so desire and do likewise!
Dear (Sen. or Rep. Name)

I am disgusted that politicians and celebrities think it is racist for unemployed Americans to get U.S. jobs ahead of illegal aliens.

During the recent Braves – Phillies game in Atlanta, rocker Carlos Santana decided to blast the people of Georgia because their legislators just passed legislation to keep illegal aliens out of jobs: "I represent the human race. The people of Arizona, the people of Atlanta, Georgia, you should be ashamed of yourselves…. This is about fear, that people are going to steal my job. No we ain't. You don't clean toilets and clean sheets, stop shucking and jiving."

Not only do I find his speech offensive and disgusting, I also find it racist. Santana, who is Mexican-born, is saying that non-Hispanic Americans will not "clean toilets and clean sheets." How dare he! Not only does he want to keep Americans out of jobs, he wants to keep (mainly Hispanic) illegal aliens in these jobs. Is he nuts?

I hope you will counter his nonsense (and the nonsense of others) with firm actions. I hope you will support legislation that would mandate the use of the E-Verify system — legislation such as Rep. DeFazio's H.R. 483 or Rep. Carter's H.R. 800.

Sorely disappointed,

Name
Street Address
City/ST/Zip
Find your US House of Representatives Member – http://www.house.gov/
Find your two US Senators – http://senate.gov/general/contact_information/senators_cfm.cfm
Fax Free from your own computer with no long distant charges from any one of these three web sites
http://faxzero.com/
http://www.gotfreefax.com/
http://www.myfax.com/free/