TAKE ACTION URGES ONE MILLION MOMS AND DADS – SEND YOUR EMAIL LETTER WITH ONE CLICK!
Google and Disney are Not Getting Better!
May 17, 2011
A new commercial airing for the website www.itgetsbetter.org, powered by Google Chrome, is targeting the "It Gets Better" campaign to teens and young adults. The campaign tells them it is ok to be gay, and that their life will get better. The commercial shows homosexual couples with children and promotes open homosexual unions. This is dangerous to our society for many reasons.
The site is for homosexual teens so they can feel better, get stronger in their sexual choice, and know it gets better with time. This is a false statement and harmful to America's youth. This is not the way to help reduce suicide rates when, in fact, statistics have shown there is a higher rate of suicide among teens who chooses homosexuality as their lifestyle. Not to mention the health risks involved with a higher rate of contracting a disease and other forms of illness or harm. Homosexuals are more likely to molest children and are at a higher risk for depression and substance abuse. You can find out more at www.frc.org where the Family Research Council's Peter Sprigg has researched this topic in depth on the Top Ten Myths About Homosexuality.
This commercial is just another example of going in the wrong direction. It's clear that they do NOT support true traditional family values. This ad has run during programs such as GLEE, American Idol and Survivor.
The commercial has various stars saying "it gets better." OMM was floored when one of the stars is the Disney character Woody from the children's movie "Toy Story." To think that Disney would put their character for very young children into such a controversial subject ad saddens us.
TAKE ACTION
Please click on "Send Your Letter Now" to send an email letter to Google and Disney and ask them to pull their support of the "It Gets Better" campaign immediately. Not only should they not sponsor such a campaign as this, but at a bare minimum take a neutral stance on this lifestyle choice.
Send Your Letter Now!
Sincerely,
Monica Cole, Director
OneMillionMoms.com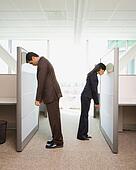 Link to my previous post: Why again are we promoting "gay" behavior to kids? http://blog.beliefnet.com/watchwomanonthewall/?p=1153
Link to my previous post: TV Commercial That Recruits Teens By Guaranteeing That Gayness 'Gets Better http://blog.beliefnet.com/watchwomanonthewall/?p=1086
WATCHWOMAN WARNING!  –

SOMETHING TO THINK ABOUT … The 58,000 names on the Viet Nam Memorial in Washington D.C. occupy a 10-foot high wall that is 500 feet long.  A 10-foot high wall long enough to list  the names of the fifty million babies killed since the legalization of abortion in 1973 would have to be 80 miles long.   America has aborted (murdered) more babies that the entire population of Canada!
▬ Donna Calvin
Sins of the Father: Abortion, Birth Control, and the ACLU
By Dr. Paul Kengor
May 16, 2011
"Within a decade, there were millions of abortions. It got so bad that Joseph Stalin, mass-murdering tyrant, was horrified, and actually temporarily banned abortion, given that entire future generations were being wiped out in the womb. Re-legalization took place under Nikita Khrushchev in the mid-1950s. By the 1970s, there was a staggering seven to eight million abortions per year in the USSR. The very worst year for abortion in America, post-Roe, pales to the average year in the Soviet Union."
In "Sins of the Father: Abortion, Birth Control, and the ACLU" (716 words), professor of political science and executive director of The Center for Vision & Values at Grove City College—Dr. Paul Kengor—explains, "As someone with the highly unusual task of researching old, declassified Soviet and Communist Party USA archives, I often get quizzical looks as to why certain things from the distant past still matter. Well, it's indeed true that past is often prologue. And it's striking to see how something in communist archives from, say, the 1920s, pertains to America right now."
WATCHWOMAN WARNING! ANY LAW OF ANY LAND THAT BANS GOD IS NOT IN COMPLIANCE WITH GOD'S WRITTEN, DECLARED, IMMUTABLE LAW-WORD, AS STATED IN THE HOLY BIBLE, AND IS RISKING GOD'S JUDGMENT TO FALL UPON THEM, THEIR LAND, THEIR ECONOMY, THEIR PROSPERITY, AND THEIR PEACE AND ENJOYMENT!
Read the 28th Chapter of Deuteronomy – Just the highlights follow, but YOU REALLY NEED TO READ THE ENTIRE CHAPTER!
Deuteronomy 28:1, 2, 15, 16 (KJV)  And it shall come to pass, if thou shalt hearken diligently unto the voice of the LORD thy God, to observe and to do all his commandments which I command thee this day, that the LORD thy God will set thee on high above all nations of the earth: (2) And all these blessings shall come on thee, and overtake thee, if thou shalt hearken unto the voice of the LORD thy God.  (15)  But it shall come to pass, if thou wilt not hearken unto the voice of the LORD thy God, to observe to do all his commandments and his statutes which I command thee this day; that all these curses shall come upon thee, and overtake thee: (16)  Cursed shalt thou be in the city, and cursed shalt thou be in the field.
It doesn't matter if that land is a Muslim land, an English land, an Indian land, our God of the Bible still rules over all the Universe and every man, woman, and child — in every land, in every tongue, in every minuscule quark that make up the protons, neutrons, and electrons in atoms to the largest star known to man, VY Canis Majoris; a red hypergiant star in the Canis Major.
God only says what He means and this is what He said…
Matthew 18:6  (KJV) But whoso shall offend one of these little ones which believe in me, it were better for him that a millstone were hanged about his neck, and that he were drowned in the depth of the sea.
This is why we had best follow Peter and the Apostles' example.
Then Peter and the other apostles answered and said, We ought to obey God rather than men.  [Acts 5:29 KJV]
▬ Donna Calvin
+†+
Uttering 'Jesus' in school 'not protected free speech'
'Then they confiscated a little girl's pencils since they mentioned God'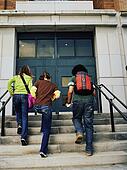 Can children say words such as "God" and "Jesus" in school? A hearing is scheduled Monday before the 5th U.S. Circuit Court of Appeals in New Orleans that could determine if students in elementary schools have the protections of the First Amendment to the U.S. Constitution.
According to the Liberty Institute, in the first incident, officials banning 8-year-old Jonathan Morgan from handing out candy canes with Jesus' name on them to classmates at a school party.
"They even banned an entire classroom from writing 'Merry Christmas' on cards to our troops serving in Iraq."
Click here for details. Read more at World Net Daily: Uttering 'Jesus' in school 'not protected free speech'http://www.wnd.com/?pageId=300205#ixzz1MjCUCJ8L