(COLUMBUS, OH) – A federal court upheld a 2004 Ohio law limiting the prescription and use of the RU-486 abortion pill and requiring it to meet FDA guidelines. The Ohio law also makes it illegal for doctors to prescribe the pill after the seventh week of pregnancy.  The Court ruled against Planned Parenthood which alleged that the law was unconstitutionally vague and violated a woman's right to choose by forcing her to choose a surgical abortion over the medication.
"The abortion pill has injured over 1,000 women, even leading some to death.  Regardless of what the court ruled, one thing is crystal clear: RU-486 hurts women.  With respect to protecting women's health, the Ohio General Assembly got it right and the abortion industry didn't," said Mike Gonidakis, Executive Director for Ohio Right to life.  "We sincerely thank Attorney General Mike DeWine for his steadfast commitment to protecting women and their babies," said Gonidakis.
In 2000, the Food and Drug Administration approved use of RU-486 to induce an abortion without surgical intervention.  Absent state regulation, doctors may prescribe the drug in dosages other than those the agency expressly approved, a practice commonly known as "off-label" use.
The 2004 Ohio legislation prohibited use of RU-486 unless it was administered in compliance with FDA restrictions.   Specifically, the law prohibits abortionists from prescribing the RU-486 pill more than seven weeks into a pregnancy and further regulates the dosage of the pill.  The measure also would make violation of prohibitions regarding RU-486 felony offenses.  Simply put, the state law prohibited the "off-label" use of the drug.
The measure was scheduled to take effect Sept. 23, 2004, but enforcement was blocked in response to a lawsuit filed on behalf of Planned Parenthood.  A federal judge in 2006 declared the statute unconstitutionally void for vagueness and permanently enjoined enforcement of the entire law.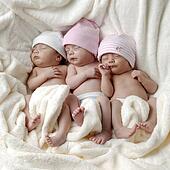 Ohio Right to Life applauds Attorney General DeWine for his dedication to protecting women from the dangers of the abortion pill.
Ohio Right to LifeWire – Social Network for Young Pro-Lifers!
Homeschool or die vol. 7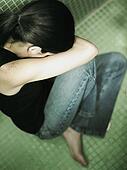 If any other activity was this directly connected to 
increasing the teen mortality rate
, it would be illegal:
Every two hours, a teenager in America takes his or her own life. Suicide is the third leading cause of death among youth, and the rate of teen suicide has roughly tripled since 1960…. Scientists have identified many contributing factors: Discrimination, the number of sexual partners, substance abuse, being dumped by a romantic partner, parental divorce, child physical and sexual abuse, bullying and even excessive video-gaming play a role. Scholars at the University of Chicago's National Opinion Research Center have offered a novel contributing factor to teen suicide: high school.

In a careful and persuasive paper released last fall called "Back to School Blues: Seasonality of Youth Suicide and the Academic Calendar," Benjamin Hansen and Matthew Lang point out that suicides for 14- to 18-year-olds drop abruptly during June, July and August.

"The decrease in suicides for 14- to 18-year-olds during the summer months is stark, while the 19- to 25-year-olds see a slight rise in suicide rates during the summer," the authors point out. "The fact that 15- to 18-year-old suicide rates decrease in the summer, but the 19-year-old suicide does not, suggests that the high-school calendar is playing a prominent role in youth suicide," they conclude.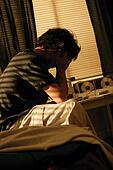 Given that the summer vacation reduces the teen suicide rate from 6.22 per 100,000 to 4.71, this means that banning public school would save 1,092 lives per year. This is far more lives than can be saved by most of the usual actions advocated by the save-the-children crowd. Since we are so often told that various laws are justified if just one child's life is saved, and we also know that homeschooling is an academically superior method of education, how can anyone possibly argue in good conscience that eliminating the public schools is not an imminent moral imperative?
Banning public school will save more children's lives on an annual basis than every vaccination program put together, in fact, it would save more children's lives than seatbelt laws and child safety seats. Banning public school, or at least barring public school attendance after sixth grade, would reduce the third leading cause of youth death by 25 percent. And let's face it, it's not as if they're even learning how to read or do math there anyhow.
From: One Million Moms and One Million Dads
Burger King and Taco Bell have chosen once again to financially support inappropriate programming, and this time it is enough to make one nauseous.
WARNING: This must be one of the most disgusting scenes ever and we apologize in advance for shocking your sensibilities, but you really need to know about what is airing on programs targeting teen audiences.
MTV's disgusting and sexually explicit teen "comedy" The Hard Times of RJ Berger has hit a new low in stomach-turning content. The series' entire premise focuses on the size of the well-endowed RJ's genitals. Previous episodes have shown Miles having sex with (and catching a venereal disease from) his high-school teacher, and RJ's mother stripping RJ's girlfriend so that he can have sex with her.
We apologize for painting such a horrific picture of what aired on MTV recently. But you MUST understand just how low MTV is stooping in their quest to be provocative for young viewers.
On the Monday, May 9 episode (10:00 p.m. ET – 9:00 p.m. Central and Mountain), RJ's friend Miles joins the cheerleading squad, so that he can lift girls and look up their skirts. But as he does so, one girl complains of cramps – and Miles is hit in the face with her menstrual blood. Miles runs around screaming, "Period blood isn't just blood. Period blood is what the Devil makes terrorists drink in hell. I had a girl's period blood on my face!"
Burger King and Taco Bell paid MTV to advertise on this program. MTV couldn't produce this kind of programming if nobody sponsored it. This is where YOU come in!
The good news is your voice is being heard! Every single sponsor we contacted requesting they pull their support from GLEE has not had their ads present in the past two episodes since we emailed them. Subway, Boost Mobile, Burger King and Taco Bell have pulled their commercials from GLEE so we are fighting a winnable war!
PLEASE help us hold Taco Bell and Burger King PUBLICLY ACCOUNTABLE for sponsoring such wretched content on RJ Berger.
Take a moment to email and urge the executives of these two sponsors to remove their ads from this program. Tell them YOU will vote with your wallet the next time you are going out to eat!