Violating the Code or Being Persecuted by City of Venice, Florida?
Is home prayer meeting illegal? Do you have the right to hold Bible Studies in your own home? Are you allowed to put up a prayer sign on your own lawn? According to the City of Venice, Florida, you are violating the City Code. This is not about us only. It's about you. It's about the First Amendment! It's about freedom. Let your voice be heard before it is too late! Write to the City Manager or Mayor John Holic 401 W. Venice Avenue – Venice, FL 34285 or Call Edward Lavalee Venice city Manager (941) 486-2626 . For more information, call us Shane W Roessiger (941) 484-4915 "Be on your guard; stand firm in the faith; be men of courage; be strong." I Cor 16:13 (YouTube)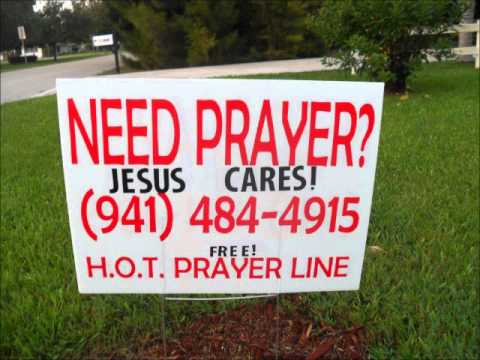 Another family is in the news as they fight for the right to host a Bible study in their home. Shane and Marlene Roessiger, of Venice, Florida, face a $250 per day fine for the Friday night home Bible study and prayer group in their home. It's a small group of 6-10 people. The strange this is that if these same people were coming to watch a football game each Monday it wouldn't be a problem. So why is gathering to study God's word against the law?
"It is difficult to understand how it is illegal to have a prayer meeting on Friday night with a half dozen people but it is alright if I invited the same group on Monday evening to watch Monday night Football," Roessiger said on Fox New Radio.
Land use zoning infraction
Fined for gathering to study God's word.
In July, Michael Salman of Arizona went to jail for hosting large Bible studies in his home. This case was also based on zoning issues, but circumstances were different. Salman had built a separate facility on his property furnished with a pulpit and seating for larger groups. The Roessiger family's home Bible study is just that…a "home" Bible study. Pam Johnson, a spokesperson for the city of Venice told Fox News:
"…although Mr. Roessiger was found guilty a few months ago of zoning violation (as it relates to land use), it has not been determined at this time if the use violation has been abated."
Johnson confirmed the zoning infraction deals with using their home as a 'house of worship.'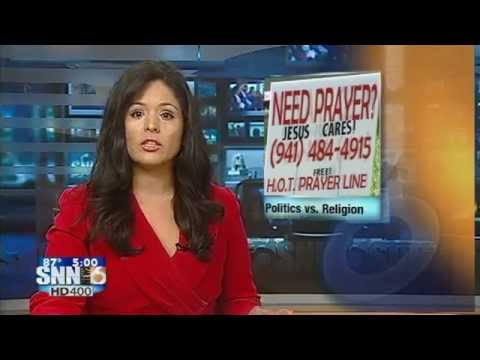 The Pacific Justice Institute steps in to help
The Rossiger family has turned to the Pacific Justice Institute for help. Brad Dacus, president of the Pacific Justice Institute admits they are hearing about a number of similar home Bible study cases across the country. In regards to the Rossiger family, Dacus told Fox News:
"They are having a specific problem with this family solely because they are having family and friends over to read the bible and pray. That may be fine in some tyrannical parts of the world. That is not okay in the United States of America."
The early church met in homes
Biblically, the church met from house to house. There were no church buildings until almost 300 years after Jesus died. The fact is that the church building is not the church. Followers of Christ are the church. It's the people.
"For where two or three have gathered together in My name, I am there in their midst" (Matthew 18:20 NASB)
Does this mean if two or more Christians run into each other at the grocery store and stop to talk about what God taught them the day before that the grocery store is in violation of land use ordinances? It seems that gradually in many cities the government is trying to limit God and speaking of his teaching to the confines of a church building, but that's not the case everywhere.
California family also faced fines
Last year the Fromm family of San Juan Capistrano, California, also faced fines for holding a home Bible study without a permit. The city officials voted to change the zoning code which barred "religious, fraternal or non-profit" gatherings of more than 20 people and refunded the fines paid by the Fromms. Home-based religious gatherings no longer require a permit. In this case Brad Dacus of the Pacific Justice Institute said:
"We only hope at this point that other cities and counties across the country can learn from this wonderful resolution by the city of San Juan Capistrano to not make the same mistake twice."
Read More: http://www.examiner.com/article/venice-florida-family-faces-fines-for-home-bible-study
↓↓↓↓↓↓↓↓↓↓↓↓↓↓↓↓↓↓↓↓↓↓↓↓↓↓↓↓
PLEASE SCROLL DOWN TO
"FILED UNDER"
CLICK ON ANY OF THOSE TOPICS TO TAKE YOU TO SIMILAR POSTINGS
Posted by Donna Calvin — Wednesday, September 19, 2012
Please share this Watchwoman post on Facebook, Linkedin, Google+1, Twitter to all your friends.
Click "Like", Share, and Leave Comments.
Visit Word Warriorette, a free Yahoo Group, and subscribe to be notified (one email a day) of new posts on Watchwoman.
http://groups.yahoo.com/group/WordWarriorette/
DISCLAIMER: Beliefnet puts paid advertisements on "Watchwoman on the Wall" blog site including some that would never be approved of by the King James Bible, Pastor Ernie Sanders of Doers of the Word Church, What's Right-What's Left Radio Ministry, the Voice of the Christian Resistance, Geauga County Right to Life and Donna Calvin.  We at www.WRWL.org do not condone, endorse, adhere to, practice or believe in many of the topics and some of what other bloggers promote or their religions at Beliefnet.  However, Mrs. Calvin has no control of what Beliefnet displays.   She blogs at Beliefnet because she is in the missionary field ministering to true believers posting articles and commentaries informing pro-life, conservative Christians of recent anti-Christian acts and hostile legislation to God's Agenda and His Will for the world.  Hopefully, unbelievers will read these along with the salvation message of Jesus Christ as written in the Gospel of John, Chapter 3, according to the King James Bible, and be saved.  A missionary must go into the unbelievers' territory to reach them.  Her mission is to Proclaim Warning to a Nation that has forgotten their Lord and Savior Jesus Christ, the only Truth, the Life, and the only Way to the One God the Father. (Posted 09/19/12)
BEST OF THE BEST ON WATCHWOMAN
"Inspirational. Do you know for sure?"
http://blog.beliefnet.com/watchwomanonthewall/?p=4928
~†~