Watchwoman's Editorial: Read the story below about how Obama and his campaign team have lied to YOU!!!  So, if you want to vote for a liar who hates America and is out to destroy it, put more sodomites in high positions (even more than he already has) and promote and place pro-baby murderers into more positions of high office than he already has, then vote for the obamination. If you want every aspect of your life controlled by the government, vote Democrat! If you hate Israel and Winston Churchill, vote Obama. If you love Planned Predators and abortion, vote Obama. If you are brainwashed and brain dead, vote Obama. If you think the unemployment rate should go higher, the national debt increased, vote for Obama. If you want sodomites marrying in your church forcing your pastor to marry them, vote for Obama. If you want communism to be the predominate government structure of the USA, vote for Obama. If you want to be taxed more and more, vote for Obama and every Democrat you can put a check by their name come this November. Otherwise, vote for Romney and every Republican you can. YOU DECIDE! ▬Donna Calvin ▬ Thursday, August 9, 2012
_____________________________________________
Here is a screenshot of the video's page on Obama's 'Truth Team' starring Joe Soptic. That is him in the still frame below.
Obama Team LIED About Not Knowing Commercial's Fake Cancer Story
http://yidwithlid.blogspot.com
Can't anyone in the Obama Administration or the Committee to Reelect the President (CREEP) tell the truth? Of course not! To tell the truth this progressive administration would need some respect for the citizens of America, instead we are considered their pawns to be shaped and manipulated into their leftist mold.
The latest controversy centers around a commercial released by an Obama SuperPac which features a man named  Joe Soptic lying about the circ***tances  of his wife's death in order to make Mitt Romney look bad.
When even the left-wing media was disgusted by Joe's performance, spokesmen for CREEP denied having any knowledge of the commercial or the story. That too was a lie as the campaign (as opposed to a SuperPac) exploited the fake story about Joe's wife three months ago.
The White House and CREEP have been trying to distance themselves from Joe's disgusting lie:
Obama Campaign Press Secretary Jen Psaki: "We Don't Have Any Knowledge Of The Story Of The Family." "But neither the campaign nor the White House passed judgment on the vicious commercial, which emerged from a super PAC backing Obama. 'We have nothing, no involvement, with any ads that are done by Priorities USA. We don't' have any knowledge of the story of the family,' Obama campaign spokeswoman Jen Psaki told reporters aboard Air Force One." (Oliver Knox, "Obama Campaign: Don't Blame Us For Ad Blaming Romney For Cancer Death,"ABC News, 8/8/12)
Obama Deputy Campaign Manager Stephanie Cutter: " I Don't Know The Facts Of When Joe's Wife Got Sick Or When She Died ." CUTTER: "You do know that we don't have anything to do with Priorities USA. By law, we're not allowed to coordinate with them, and by law, we don't have anything to do with their ads. I don't know the facts of when Joe's wife got sick or when she died." (CNN's "Starting Point,"  8/8/12)
.
Obama Campaign Advisor Robert Gibbs: " I Certainly Don't Know The Specifics Of This Man's Case." GIBBS: "This is an ad by an entity that's not controlled by the campaign. I certainly don't know the specifics of this man's case. I do think there is a lot of concern in the country about what happens when people lose their jobs." (MSNBC's  "Morning Joe," 8/8/12)
The facts tell a much different story.
While Team Obama Insists It's Not "Familiar" With The Story Of Priorities USA Star Joe Soptic, All They Have To Do Is "Check Their Own Campaign Archives." "When President Obama's aides said they weren't familiar with former Missouri steelworker Joe Soptic's life story, all they had to do was check their own campaign archives. Soptic, laid off from Bain Capital-owned GST Steel, stars in a Priorities USA Action spot this week in which he tells of how his wife died without health insurance after he lost his job." (Reid J. Epstein, "Team Obama Says They Don't Know Story Of Man Who Stars Of Its TV Ad, Conference Call," Politico,  8/8/12)
.
Obama Deputy Campaign Manager Stephanie Cutter Hosted A Call With Soptic In May."But Cutter hosted an Obama campaign conference call in May in which Soptic told reporters the very story featured in the Priorities spot."[see video above] (Reid J. Epstein, "Team Obama Says They Don't Know Story Of Man Who Stars Of Its TV Ad, Conference Call," Politico,8/8/12)
.

Joe Soptic, The Star Of The Priorities USA Ad, Was Featured In An Obama Ad In May That Called Romney A "Vampire." "Joe Soptic, the star of a new Priorities USA Action ad attacking Mitt Romney and a former employee of GST Steel, implies that Romney killed his wife – but it's not the first charge he's leveled at the presumptive Republican nominee. Soptic was featured in the controversial ad aired by the Obama campaign in May that called Romney a 'vampire' – a charge that drew condemnation from Democrats, including Newark Mayor Cory Booker." (Zeke Miller, "Man In Super PAC Ad Starred In Controversial Obama Ad," BuzzFeed,  8/8/12)
.

"Soptic Also Appeared, Wearing What Appears To Be An Identical Shirt, In A May Television Ad For The Obama Campaign." (Reid J. Epstein, "Team Obama Says They Don't Know Story Of Man Who Stars Of Its TV Ad, Conference Call,"Politico,8/8/12)
.

"Soptic Was Also Featured On The Obama Campaign Website." (Zeke Miller, "Man In Super PAC Ad Starred In Controversial Obama Ad," BuzzFeed, 8/8/12; Grant Fuller, "Faces Of Romney Economics: Joe Soptic, American Steelworker,"Obama For America, 5/15/12)
The only question left is did CREEP lie about not knowing the Joe Soptic's fake story because they were trying to cover-up coordination between the campaign and SuperPac (which is illegal), were they lying because CREEP and Obama did not want to be associated with such a universally panned commercial, or were they lying because this President, CREEP, indeed this entire administration do not know how to tell the truth?
Update:
RB of the The Right Sphere lays out the facts:
Here we have a case where one guy, Joe Soptic, appeared in an Obama ad, then told a story about his wife dying on a conference call hosted by Stephanie Cutter, then told the same story in an ad that was made by former White House Deputy Press Secretary, Bill Burton, who now runs Priorities USA – A pro-Obama SuperPAC.
……
Team Romney has put up a detailed chronicling of the deception here .
Again, to make it really simple:
1) The Obama campaign used Joe Soptic in an ad.

2) The Obama campaign hosted a conference call where Joe Soptic told his story.

3) Joe Soptic tells the same story in an ad made by a former White House senior staffer.

4) The Obama campaign refuses to denounce the ad and even claims they have no knowledge of Soptic's story.
Also see:
CNN: Obama Blessed Super PAC 'Priorities USA' Ad Blaming Romney For…
Video: Obama Was Vehemently Against Super PAC's Before He Was For Them
Former Obama Operatives' Obama Super PAC 'Priorities USA' Has Faile…
Most of you know their story by now, because, FINALLY, it is on some of the Main Stream Media outlets. But we still have our work to do.
This post is one of the most comprehensive that I've seen. Please send it out to your groups, family and friends.
Don't have a group? Start one or ask them to join us here.
We need to build our Army.
Laura J Alcorn,
 National Director
Let's
 Invite More to our social network.

Like us on
 Facebook and follow us on 
twitter.
Visit America Conservative 2 Conservative at: http://americac2c.com/?xg_source=msg_mes_network
____________________________________________
TO REFRESH YOUR MEMORY – HERE IS WHAT JOE SOPTIC CLAIMS — AND IT IS ALL A LIE — AND OBAMA AND HIS PEOPLE KNEW IT AND LEFT IT FLY!!!!
__________________________________________________________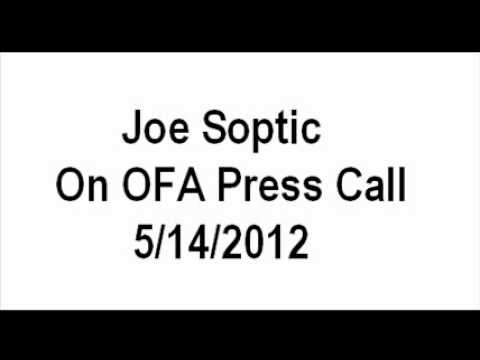 ↓↓↓↓↓↓↓↓↓↓↓↓↓↓↓↓↓↓↓↓↓↓↓↓↓↓↓↓
PLEASE SCROLL DOWN TO
"FILED UNDER"
CLICK ON ANY OF THOSE TOPICS TO TAKE YOU TO SIMILAR POSTINGS
Posted by Donna Calvin — Thursday, August 09, 2012
Please share this Watchwoman post on Facebook, Linkedin, Google+1, Twitter to all your friends.
Click "Like", Share, and Leave Comments.
Visit Word Warriorette, a free Yahoo Group, and subscribe to be notified (one email a day) of new posts on Watchwoman.
http://groups.yahoo.com/group/WordWarriorette/
DISCLAIMER: Beliefnet puts paid advertisements on "Watchwoman on the Wall" blog site including some that would never be approved of by the King James Bible, Pastor Ernie Sanders of Doers of the Word Church, What's Right-What's Left Radio Ministry, the Voice of the Christian Resistance, Geauga County Right to Life and Donna Calvin.  We at www.WRWL.org do not condone, endorse, adhere to, practice or believe in many of the topics and some of what other bloggers promote or their religions at Beliefnet.  However, Mrs. Calvin has no control of what Beliefnet displays.   She blogs at Beliefnet because she is in the missionary field ministering to true believers posting articles and commentaries informing pro-life, conservative Christians of recent anti-Christian acts and hostile legislation to God's Agenda and His Will for the world.  Hopefully, unbelievers will read these along with the salvation message of Jesus Christ as written in the Gospel of John, Chapter 3, according to the King James Bible, and be saved.  A missionary must go into the unbelievers' territory to reach them.  Her mission is to Proclaim Warning to a Nation that has forgotten their Lord and Savior Jesus Christ, the only Truth, the Life, and the only Way to the One God the Father.
BEST OF THE BEST ON WATCHWOMAN
"Inspirational. Do you know for sure?"
http://blog.beliefnet.com/watchwomanonthewall/?p=4928
~†~