WATCHWOMAN INTRODUCTION! 

BEFORE YOU READ THE ARTICLE THAT I'VE WRITTEN, I WANT TO TELL YOU A SECRET!  SO……HEADS UP:  DO NOT THINK FOR A MOMENT THAT THIS SCANDALOUS BEHAVIOR IS BEING BROADCAST IN THE NEWS CONDEMNING THESE TWO MALES FOR WHAT THEY HAVE DONE! 

HERE'S THE UNDERLYING AGENDA

!  OBAMA WANTS YOU TO SUBSIDIZE PLANNED PARENTHOOD AND PAY FOR ALL FREE BIRTH CONTROL, ABORTIONS, ETC.  THIS IS SUPPOSED TO MAKE YOU IRATE ENOUGH TO BE WILLING TO SUPPORT FREE BIRTH CONTROL, FREE CONDOMS FOR ALL, ABORTIONS (THEY LOVE DEATH) AND TO GET YOU TO WILLINGLY FORK OVER YOUR TAX DOLLARS TO PLANNED PARENTHOOD!  THE ROMAN CATHOLIC CHURCH IS SUING OBAMA SCORES OF TIMES OVER AND THIS IS OBAMA'S AGENDA AT WORK — TO GET YOU TO RESENT THE CATHOLIC CHURCH AND DEMAND FREE CONDOMS FOR ALL!  ▬  DONNA CALVIN
Sperm Splattering Fornicating Males Sire 20+, 30+ Illegitimate Children and Move On
by Donna Calvin
Watchwoman on the Wall
June 14, 2012
Regarding the slimeball, Terry Turnage, (with 20+ illegitimate children) and the scumbag, Desmond Hatchett, (with 30+ illegitimate children) that are highlighted below in two short excerpts from news items in recent stories, is so shocking to me that I am nearly at a loss for words.  Nevertheless, I understand how this is happening in our amoral, anti-moral, anti-Christ, biblically illiterate, godforsaken society!
Public government schools actually have espoused for over 30 years that reading the Ten Commandments can be harmful to students!  So 20+ – 30+ bastards is the outcome!  Hummmmm!  (Now don't freak over bastards, it is a biblical word used in the King James Bible and highly respected books like "War and Peace"!  Before we became politically correct (the newest form of preferred social insanity newspeak devised by Satan to condone every conceivable sin and soften the embarrassment of damnation) we used to commonly call illegitimate children bastards!  Now we just call them welfare recipients.
The previous generation of parents are responsible for raising these slimeballs and scumbags!  They have raised feral males who are nothing short of being sperm splattering fornicators.  Of course, the recipients (the females) are no less feral, if they weren't feral, why are they sleeping with these bums?
How can we justify these irresponsible people to simply be able to walk the streets, vote and force society to subsidize their sinful, irresponsible acts of siring scores of children out of wedlock!  Still we cannot abandon the children of these feral fornicators.  If the government doesn't subsidize them, who will?
The one slimy feral fornicator sends a whole $1.49 to his children.  The other $8 or $9.
Liberals and their hatred of God has spawned a degenerated, godless society of welfare dependent feral fornicators!
For the past 50+ years, we have been living in a society that is collapsing!  We have turned our back on our First Love, Jesus Christ and His Law Word and we are reaping the results of that sin!
We are living in a overtly highly sexualized society that applauds fornication and this is the result of the 1960's Free Love Society of "Do it if it feels good and it Doesn't hurt anybody," the basis of the Woodstock generation of morality.  They were the new cool generation starting with Elvis Presley, the Beatles, the Rolling Stones, Bob Dyaln and beyond.  (Note: Barack Obama presented Bob Dyaln the highest civilian award in the USA, the Presidential Medal of Freedom at The White House recently.)  It's not just black Rappers we should blame.  They are not alone in their abuse of our children's eyes, ears and moral structure in their music calling women nothing but b*tchs and ho's.
From Madonna to Lady Gaga and every one in between, our children are being bombarded with sex, sex, sex, and it is all condoned and encouraged!  On their IPods, directly from the mouth of Satan right into their brain, it's a constant "do it now" of sexual temptations and perversions promoted to a hard rock or rap beat.
And if that's not enough, there's the visual in living color, life size, on a 65-inch flat screen TV.
Ninety-one year old Betty White on "Hot in Cleveland" is utterly disgustingly reprobate in her views of fornication!
In any venue never are the responsibilities mentioned nor is it ever explained to be sinful and improper for teens to engage in sexual relations (unmarried fornication)!  No shame is attached to fornication.  It is encouraged and applauded!
For example, last night we watched an episode of "Necessary Roughness" and last night we took off our timer to DVR any future episodes.  "Necessary Roughness" is about a female, divorced psycho-analyst who rehabilitates sports figures with mental issues like PTSD – not ones who are completely insane, but someone who was a great star, but for some psycho-babbling reason just cannot cut the mustard anymore – and of course, the psycho-babbling and hypnosis, plus psychotropic drugs, viola, the sport figure is able to compete at the top of their game again – and it all takes less than an hour to achieve that perfection once more!  "Necessary Roughness" is a USA Network television series starring Callie Thorne and Marc Blucas. Callie Thorne as Dr. Danielle "Dani" Santino, is a tough divorcée who, to make ends meet, becomes the therapist for a professional football team and quickly becomes sought after by other athletes, musicians, politicians and those living in the spotlight (the heroes that almost every young person admire and lust after for their own career of the future).
Patrick Johnson plays the role of Dani's 17 year-old hormone-ridden son, Ray Jay Santino Jr.  Dani catches Ray Jay having sex in his bedroom (which is in his mother's house) with his teacher/tutor.  Dani explodes, acts crazy-like and forbids Ray Jay to do it anymore.  However, by the end of the program, after hearing her divorced husband (Ray Jay's father) approves Ray Jay's new fornicating relationship, because it is the "normal" status for a 17 year-old boy, and after her friends advise her that she likely "did it" at his age, she begins to see the "neo-reality" and how she is wrong.  Ray Jay argues where should he do it?  In the car?  That's dangerous.  In a sleazy motel?  Or on his tutor's bed because the tutor's mother doesn't disapprove!  So Ray Jay slams out the door and leaves home likely to fornicate off premises.  Distraught, Dr. Dani consults with her friends.  Well, she gets the advice that you would anticipate she would get if she were talking to the sperm splatterers noted in the news stories below.  So, Dr. Dani not only apologizes to her son, she confesses she was wrong, that Ray Jay was right, and tops it off by handing him a box of condoms – and there the program ends with everyone living happily ever after, just like the Kings and Queens and their offspring, the Princes and Princesses in the fairytales of Camelot!
So there you go!  Condoms solve all the problems!  No wonder they're giving them out to graduating seniors for their after-prom sex parties and Planned Parenthood just opened a new facility in an Los Angeles public school.
But!!!!!!!!!!!!!!
There is never a happily ever after when sin is condoned and encouraged.
Let's assume that Dani "did it" when she was seventeen.  So does that mean that every offspring of a prostitute is entitled to hook?  Does that mean that every geek of a computer hack who has a child is entitled to break into your computer when he's seventeen and mess with your life?  Does that mean that every son of a murderer is justified to commit murder just because their parent committed murder?  Does this mean that the progeny of the cannibal in Florida are entitled to eat the face off another homeless man when they get old enough to drive?
Well, that's what the mentality/morality that this "Necessary Roughness" program promoted, folks!  And so does most every other venue your child is exposed to, just like the sperm splattering slimeball and scumbag who sired 50+ children between the two of them, leaving the taxpayer (you) to foot the bill for "doing their own thing."
After all, their fluttering around from flower to flower met the criteria of "it felt good and it didn't hurt anybody," right?
Who will these 50+ children say Happy Father's Day to this Sunday?
(Please scroll downward to read the short news excerpts and view a short news video below)
---
        Item #1 of 2
Memphis Man Owes Child Support to 15 Women; Has 20+ Kids
(Memphis) Latoya Shields says she had to sit down when she heard the news, "During the whole relationship, I only knew of four children."  When a prosecutor told her that the father of her child had 20 other children she said her knees buckled, "At that time, three years ago, my child was the 21st child. Yeah, that would be overwhelming for anybody."  She says after spending almost 8 years with Terry Turnage, she had no idea what he what he had been up to.  WREG tried to find out by going to Shelby County Juvenile Court.  Turnage had filed a petition there to lower his child support payments for 15 different women.  Turnage never showed up to the hearing.  Shields says Turnage hasn't really shown up in his daughter's life, "She calls him and it`s a 'hi' and 'bye', 'see you later' type of situation."  Sheilds says Turnage doesnt typically pay child support either, but when he has, the monthly checks have been $6 to $9.  The money is likely split among all 15 women.
Read More: http://wreg.com/2012/06/13/memphis-man-owes-child-support-to-15-women/
---
  Item #2 of 2
Desmond Hatchett, TN Man "Fathers" 30 Kids But Can't Support Any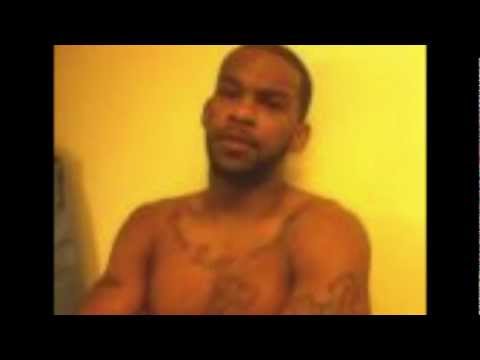 .
.
.
(Knoxville, TN) Desmond Hatchett is pleading with the state of Tennessee to help him pay for child support.  With 30 kids, who could afford to pay child support?  Yes, 30 children by 11 different "baby mamas."  Desmond explained how it all happened, well you know what we mean, "I had four kids in the same year. Twice."  The children range in age from toddlers to 14 years old.  He was last in court in 2009, at which time he had 21 children.  That means he's had at least 9 more children in the last 3 years.  Hatchett only has a minimum wage job, which means some of the moms receive as little as… $1.49 a month.
Read More: http://wreg.com/2012/05/16/tn-man-fathers-30-kids-but-cant-support-any/
---
---
PLEASE SCROLL DOWN TO
"FILED UNDER"
CLICK ON ANY OF THOSE TOPICS TO TAKE YOU TO SIMILAR POSTINGS
~†~
Posted by Donna Calvin — Thursday, June 14, 2012
~†~
Please share this Watchwoman post on your Facebook page, Linkedin, Google+1, Twitter to all your friends, Please click "Like", Share, and Leave Comments. 
Visit Word Warriorette, a free Yahoo Group, and subscribe to be notified (one email a day) of new posts on Watchwoman.
http://groups.yahoo.com/group/WordWarriorette/
~†~
DISCLAIMER: Beliefnet puts paid advertisements on "Watchwoman on the Wall" blog site including some that would never be approved of by the King James Bible, Pastor Ernie Sanders of Doers of the Word Church, What's Right-What's Left Radio Ministry, the Voice of the Christian Resistance, Geauga County Right to Life and Donna Calvin.  We at www.WRWL.org do not condone, endorse, adhere to, practice or believe in many of the topics and some of what other bloggers promote or their religions at Beliefnet.  However, Mrs. Calvin has no control of what Beliefnet displays.   She blogs at Beliefnet because she is in the missionary field ministering to true believers posting articles and commentaries informing pro-life, conservative Christians of recent anti-Christian acts and hostile legislation to God's Agenda and His Will for the world.  Hopefully, unbelievers will read these along with the salvation message of Jesus Christ as written in the Gospel of John, Chapter 3, according to the King James Bible, and be saved.  A missionary must go into the unbelievers' territory to reach them.  Her mission is to Proclaim Warning to a Nation that has forgotten their Lord and Savior Jesus Christ, the only Truth, the Life, and the only Way to the One God the Father.
Read more: http://blog.beliefnet.com/watchwomanonthewall/?p=4928
~†~