Dangerous and Threatening incident at Planned Parenthood Clinic
     25350 Rockside Road
Bedford Heights, Ohio 44146



by Free Lance Reporter "Coupon Ken" – Tuesday, 29 May 2012
Pastor Sanders

was crossing the drive at Planned Parenthood abortion mill when

Abortionist David Burkons

apparently tried to hit Pastor Ernie Sanders. 
Pastor Sanders

stepped back to avoid being hit.
He escaped with just some dirt on his trousers as the Cadillac that Burkons drives brushed up against him.  The Bedford Heights police were called and they were there within minutes.  Officers Ellis and Majors took the report of the incident in a very professional manner.
Burkons has a history of cussing the Missionaries to the Unborn as he arrives at the deadly Planned "Predators" abortuary.
When Pastor Sanders was told by the officers he has the right to be there and preach to Burkons, he responded by saying not only do I have a right (First Amendment of the Constitution of the United states of America),
"I have a charge and duty as a Pastor called and sent by God, to do no less than to preach to the lost heathens."
Wouldn't it be great if more pastors understood and truly believed the Word of God.  Why they would be Doers of the Word and not just hears, deceiving themselves.

James 1:22….But be ye doers of the word, and not hearers only, deceiving your own selves.
Pastor Ernie Sanders, a long time veteran radio broadcaster, better known as the Voice of the Christian Resistance, on the radio program running continuously for 40 years, What's Right, What's Left, may be heard Monday-Friday on 1220-AM WHKW and WHKZ 1440-AM. And live on the Internet at www.WRWL.org or at www.WHKW.com (Click the LISTEN LIVE button!)
His program airs from 10 pm-12 midnight.  Call in number (216) 901-0933.
He may also be heard over WASB-AM 1590 Brockport, NY and WRSB-AM 1310 Canandaigua NY each weeknight.
PASTOR ERNIE SANDERS – MOTHER'S DAY MESSAGE – WHAT WE NEED TO KNOW TO KEEP THE FAMILY STRONG – MOTHERS THEN AND NOW
Sunday, May 13, 2012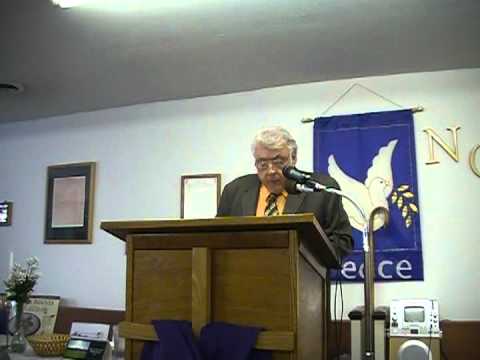 ---
---
PLEASE SCROLL DOWN TO
"FILED UNDER"
CLICK ON ANY OF THOSE TOPICS TO TAKE YOU TO SIMILAR POSTINGS
~†~
Posted by Donna Calvin — Thursday, May 31, 2012
~†~
Please share this Watchwoman post on your Facebook page, Linkedin, Google+1, Twitter to all your friends, Please click "Like", Share, and Leave Comments. 
Visit Word Warriorette, a free Yahoo Group, and subscribe to be notified (one email a day) of new posts on Watchwoman.
http://groups.yahoo.com/group/WordWarriorette/
~†~
DISCLAIMER: Beliefnet puts paid advertisements on "Watchwoman on the Wall" blog site including some that would never be approved of by the King James Bible, Pastor Ernie Sanders of Doers of the Word Church, What's Right-What's Left Radio Ministry, the Voice of the Christian Resistance, Geauga County Right to Life and Donna Calvin.  We at www.WRWL.org do not condone, endorse, adhere to, practice or believe in many of the topics and some of what other bloggers promote or their religions at Beliefnet.  However, Mrs. Calvin has no control of what Beliefnet displays.   She blogs at Beliefnet because she is in the missionary field ministering to true believers posting articles and commentaries informing pro-life, conservative Christians of recent anti-Christian acts and hostile legislation to God's Agenda and His Will for the world.  Hopefully, unbelievers will read these along with the salvation message of Jesus Christ as written in the Gospel of John, Chapter 3, according to the King James Bible, and be saved.  A missionary must go into the unbelievers' territory to reach them.  Her mission is to Proclaim Warning to a Nation that has forgotten their Lord and Savior Jesus Christ, the only Truth, the Life, and the only Way to the One God the Father.
Read more: http://blog.beliefnet.com/watchwomanonthewall/?p=4928
~†~