Watchwoman: Take notice, if you haven't already, how every TV program, every movie, every book, all the newspaper items, even comic strips, ad infinitum, ALWAYS stress the poor, underpaid teacher — well, if you believe that, you're brainwashed.  They are NOT underpaid. Frequently, teachers make considerably more than the parents of the children they teach and earn more than the average wage in the city in which they teach.  Don't think so? Additionally, they recruit your children to deliver home to you taxpaying parents, carefully crafted fliers on why you MUST pass the next levy or ELSE you're going to suffer along with your children.  They are taught to be skilled con artists educated by the likes of the rules of the radicals as described below.  If your children are in public government, brainwashing, indoctrination centers, they are being taught to hate your morals, your Christian Bible-believing religion, while you and your worldview is denigrated — but if it's Mother Earth, Gaia, Sophia, Oprah, Islam, humanism, communism, Marxism, multiculturalism, etc., then praise the demigods!   These evil religions I just mentioned are practiced by leftists who call themselves tolerant.  Students learn about them in a positive light.  They enjoy May Day celebrations. They might dress like Muslims and eat Ramadan foods on another. They even have cross dressing events on very special days. Why do you have your child in a hostile anti-Christian, anti-Christ environment that encourages every thing but the God of the Bible? Why do you have them where the Ten Commandments are forbidden?  WHY?
Regarding the so-called poor underpaid teachers…Check this out: < http://www.teachersalaryinfo.com/average-teacher-salary.html >  So check out the average income of wage earner for all 50 states too.  Compare your state.  I did.  Here in Ohio teachers make $51,343.33 in 2009, the last year I could find stats for.  Compare that to the average Ohio wage earner who makes $45,395.00 for the year 2009 (also the latest year I could find) — that's $5,948.55 less than the average teacher, and don't forget all those teachers earning $5,948.55 more are already added into the average Ohio workers paycheck.  Check it out at Wikipedia < http://en.wikipedia.org/wiki/List_of_U.S._states_by_income > See how your state compares.  ▬ Donna Calvin
__________________________________________________________
Revealed: Use students as propaganda in contract negotiations
Quotes almost verbatim Saul Alinksy's "Rules For Radicals."
by Becket Adams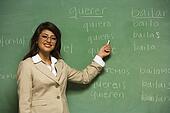 "For more than two years, the Michigan Education Association [MEA] has had a manual that urges its members to use students as propaganda in contract negotiations and also lays out how to organize strikes," writes Tome Gantert of Michigan Capitol Confidential.
Considering the fact that teacher strikes are illegal in Michigan, some may find it odd that the MEA has been encouraging this sort of behavior. In fact, the MEA has done a lot more than just "encourage" potentially illegal activity. As Gantert reports, the organization produced an anonymously written 28-page manual titled, "Building Full Capacity Locals — Crisis Planning, It's Never Too Early To Start!"
While much of the rhetoric in this "crisis planning" handbook is unsettling ("The worst time to plan for a crisis is when you are in the middle of one, so crisis planning should commence at the same time that planning for actual bargaining begins"), perhaps the most disturbing moment occurs when one section appears to quote almost verbatim Saul Alinksy's "Rules For Radicals."
Alinsky instructs his followers to "Pick the target, freeze it, personalize it, and polarize it." Likewise, the MEA manual instructs teachers to "Pick a target—personalize—and polarize the opposition [pg. 17]." And those are just the verbatim quotes; the entire manual is a handbook for creating, managing, and profiting from crises.
Representatives of the MEA were unavailable for comment when The Blaze contacted them for more information.
"What's really troubling about this publication isn't what's inside, it's right there on the cover. This organization has decided it is above the law that has empowered them so much in so many other ways," said Paul Kersey, director of labor policy at the Mackinac Center for Public Policy, according to the Michigan Capitol Confidential article.
"We have given them the authority to represent employees who individually may not support them, and to collect dues and agency fees from them and have them fired if they refuse. But the union does not feel it is bound by the law's prohibition of government strikes," he said.
The manual states that the "MEA…supports and defends its members who engage in a strike," which, again, is illegal in Michigan.
But if an out-and-out strike isn't your thing, don't worry! With a variety of passive aggressive protest methods, the manual has you covered. One of the passive methods suggested by the MEA is "Work-To-Rule" actions where employees refuse to do anything outside of what is included in their contract.
"Understand that a local is limited only by its collective imagination when it comes to specific work-to-rule actions," the manual states. "If you carefully examine your contract you will probably find a number of work-to-rule opportunities. Keep in mind, however, that you don't want to violate the contract or past practice; you want to adhere to it … exactly!"
And of course, what union protest would be complete without the exploitation of children in the bargaining process?
"In terms of a bargaining message, the public responds most positively when we talk about children, quality in the classroom and the future," the MEA manual states. "There may come a time when it's appropriate to talk about money and benefits, but lay the groundwork first."
The manual even suggests one slogan that it claims has worked for other locals: "It's not about dollars and cents; it's about our children."
Read more: http://www.theblaze.com/stories/revealed-michigan-union-manual-instructing-teachers-on-how-to-use-children-as-propoganda/