Watchwoman: Obama is the most pro-so do mite president this country has ever had and as a result America is being set aside by God.  God calls so do my an abomination (Lev. 20:13) and as a bona fide Christian, I believe with all that is within me, that America will be reaping the curses of Deut. 28.  Obama's policies are the worst things that could happen to the USA and YOUR wallet.  Should you be forced to pay for the promotion of so do my worldwide?  Bible-believing Christian, is this a violation of your right to practice your religion?  Is Obama overstepping his power?  Is this an abuse of power?  Is this a real hate crime against those who are Christians and believe the Word of God to be infallible?  Is this a flagrant violation of what the liberals want, separation of church and state?   ▬  Donna Calvin
::~:~::
YOUR TAX DOLLAR$ USED TO PROMOTE SO DO MY WORLDWIDE
::~:~::
US to use foreign aid to promote gay rights
By JULIE PACE  –  Associated Press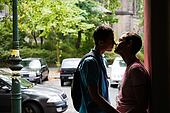 WASHINGTON (AP) — The Obama administration is announcing a wide-ranging effort to use U.S. foreign aid to promote rights for gays and lesbians abroad, including combating attempts by foreign governments to criminalize homosexuality.  In a memorandum issued Tuesday, President Barack Obama directed U.S. agencies working abroad, including the State Department and the U.S. Agency for International Development, to use foreign aid to assist gays and lesbians who are facing human rights violations. And he ordered U.S. agencies to protect vulnerable gay and lesbian refugees and asylum seekers.
Read More: http://hosted.ap.org/dynamic/stories/U/US_OBAMA_GAY_RIGHTS?SITE=AP&SECTION=HOME&TEMPLATE=DEFAULT&CTIME=2011-12-06-11-01-09