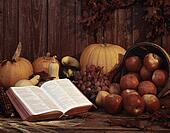 Watchwoman: We stand with OCA on this Issue 3 as well as many other pro-life, conservative Christian organizations in Ohio. We will be voting YES on Issue 3 (and for that matter on Issue 2 as well.)  Print out the bulletin insert provided by Ohio Christian Alliance.  Be a doer of the word!  Be an activist for Jesus!  [James 1:23] For if any be a hearer of the word, and not a doer, he is like unto a man beholding his natural face in a glass:   [James 2:20]  But wilt thou know, O vain man, that faith without works is dead? ▬ Donna Calvin
 

"WITH GOD ALL THINGS ARE POSSIBLE"  Ohio State Motto 

Issue 3 is of National Importance!
On Tuesday, November 8th, the nation will be watching Ohio as we vote on State Issue 3, Ohio's Health Care Freedom Amendment, turning back the tide of nationalized health care. Here is what some in the media are saying about Ohio Issue 3:
Matt Naugle, columnist for The American Spectator wrote:
"Win or lose, the outcome will be reverberate nationwide, as the contentious issue of mandated care moves to the Supreme Court."
The National Review Online posted a blog article by Heather Higgins and Eric Novak in which they said:
"It's vital that voters in Ohio, as well as concerned citizens everywhere, understand the stakes of the contest in Ohio, and work to send a message that will reverberate beyond the state intoWashington and the Supreme Court.Ohio Christian Alliance is Urging a YES VOTE ON ISSUE 3

Issue 3 – Ohio's Healthcare Freedom Amendment Vote YES !

By voting yes on Issue 3, Ohioans will preserve their freedom to choose healthcare coverage free of abortion funding and healthcare rationing.

With the Adoption of Ohio's Healthcare Freedom Amendment, a firewall will be erected to legally protect Ohioans against the unconstitutional mandates of the Nationalized Healthcare Act of the 111th Congress.

Government should not have the power to force you
and your family to buy a specific type of health insurance
or health care from another.

The freedom to not be forced to purchase government-
defined private health insurance is a fundamental right,
implicit in the concept of ordered liberty and deeply
rooted in our history and tradition.

You and your family should never be imprisoned, fined or
prosecuted for choosing health insurance or treatment
different from government requirements.

Vote Tuesday, November 8th and Vote YES for Issue 3, Ohio's Healthcare Freedom Amendment. Click here to download our bulletin insert for state ballot issues.

Printed bulletin inserts are also available for your church. Call the offices of OCA at 330-887-1922 for availability in your area through our network of volunteers.

 

---

 

  Ohio Christian Alliance is a non-partisan organization dedicated to promoting Judeo-Christian values in American government. Ohio Christian Alliance does not endorse any particular candidate or political party. OCA provides educational materials, including voter guides and scorecards.s.s.