Friends, this cartoon has more Conservative Principles in it and exposes Liberalism, Marxism and Progressivism better than most Conservative Pundits today!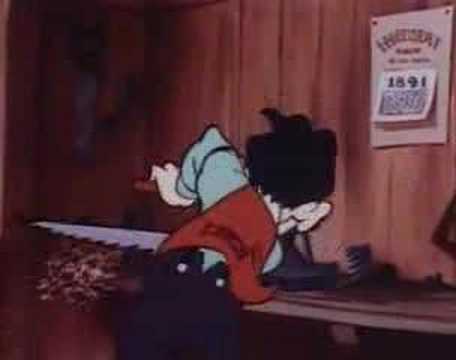 It's always interesting to read predictions of what life and society will be like in the future.
I remember in the 1950s that experts were predicting what America would be like fifty years later. We'd all be wearing clothes made with synthetic material that would never ear out. Cars would fly. There would be no more war and people would be flying all over the solar system.
In 1949, Eric Arthur Blair published his most famous novel under the pen name of George Orwell. 1984 described a socialistic society where the people were constantly watched and monitored by a godlike leader known as Big Brother. Under the totalitarian rule, individuality and reason were considered to be crimes.
However, one of the most accurate depictions of America today was a cartoon made in 1948 by the Extension Department of Harding College. The cartoon, entitled Make Mine Freedom, shows what happens when an unsuspecting society sells their freedoms for 'ism'. Watch for yourself and see just how close this 63 year old cartoon describes America today as it is being run by the liberals of both parties.
"Disobedience to tyrants is Obedience to God." -Benjamin Franklin.
Read more: 63 Year Old Cartoon Depicts America Today | Godfather Politics http://godfatherpolitics.com/1006/63-year-old-cartoon-depicts-ameri…
:~:~:~:~:~:
UPDATE AND ADDITION: A READER OF THIS BLOG, STEAMROLLERS61, SENT A URL OF THE UPDATED VERSION, SO I HAVE EMBEDDED THAT VERSION HERE TOO. ▬ WATCHWOMAN, DONNA CALVIN
Make Mine Freedom (2010 Version) – A 21st Century take on the 1948 classic cartoon "Make Mine Freedom" that includes current news clips showing how far America has drifted into socialism since Grandpa's day.