"God's Inspiration"
By Ryan Dominque
From where does wisdom come?
Man's mistakes fail to clarify,
But the young gain certainty;
Yet it's God who summons them to testify;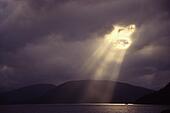 'God's inspiration is our sage!'
Power does not equal strategy;
Skills are gained by mercy,
God finalizes all outcomes;
Pride is dashed to dust,
Shiny metal turns to rust;
It all passes and He remains
Titles, positions and stratagems!
Man implores embarrassment,
Before God he cannot give way;
Wisdom comes not from age,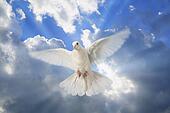 God's inspiration is our sage!
Therefore, cast your grievances;
Before God they are buckwheat,
It is God who tears down gates and walls;
And aligns structures which he calls,
He destroys gluttons who boast;
And weakens the heart of hypocrites,
He baffles the mind of wanderers;
And shuffles the nature of the wicked,
Because wisdom comes not from age;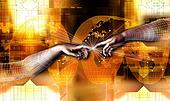 God's inspiration is our sage!
King James Bible
[Job 32:6] And Elihu the son of Barachel the Buzite answered and said, I am young, and ye are very old; wherefore I was afraid, and durst not shew you mine opinion.
[Job 32:7] I said, Days should speak, and multitude of years should teach wisdom.
[Job 32:8] But there is a spirit in man: and the inspiration of the Almighty giveth them understanding.
[Job 32:9] Great men are not always wise: neither do the aged understand judgment.
[Job 32:10] Therefore I said, Hearken to me; I also will shew mine opinion.