God's Word Commands Forbids Fornication:
1 Corinthians 6:18 KJV Flee fornication. Every sin that a man doeth is without the body; but he that committeth fornication sinneth against his own body.
1 Corinthians 7:2 KJV Nevertheless, to avoid fornication, let every man have his own wife, and let every woman have her own husband.
2 Corinthians 12:21 KJV And lest, when I come again, my God will humble me among you, and that I shall bewail many which have sinned already, and have not repented of the uncleanness and fornication and lasciviousness which they have committed.
Galatians 5:19-21 KJV[19]  Now the works of the flesh are manifest, which are these; Adultery, fornication, uncleanness, lasciviousness,[20]  Idolatry, witchcraft, hatred, variance, emulations, wrath, strife, seditions, heresies,[21]  Envyings, murders, drunkenness, revellings, and such like: of the which I tell you before, as I have also told you in time past, that they which do such things shall not inherit the kingdom of God.
1 Thessalonians 4:3 KJV  For this is the will of God, even your sanctification, that ye should abstain from fornication:
Jude 1:7 KJV[7]  Even as Sodom and Gomorrha, and the cities about them in like manner, giving themselves over to fornication, and going after strange flesh, are set forth for an example, suffering the vengeance of eternal fire.
The Sad Consequences of Shacking Up
by Trevor Grant Thomas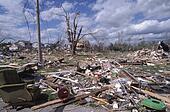 "When the foundations are being destroyed, what can the righteous do? (Psalm 11:3)"
As I wrote a few years ago, I believe that at the foundation of any great nation there must be a healthy view of and a great respect for traditional (biblical) marriage. Strong and healthy marriages lead to strong and healthy families. Strong and healthy families lead to strong and healthy communities. Strong and healthy communities lead to strong and healthy churches, schools, businesses, governments, and so on. Each of these institutions lies at the heart of any great nation.
Recently that Hollywood scholar Cameron Diaz gave us an illustration of the secular/godless worldview on marriage: "I do [think marriage is dead]. I think we have to make our own rules. I don't think we should live our lives in relationships based off old traditions that don't suit our world any longer."
When it comes to redefining marriage, the first thing that comes to mind is, of course, gay marriage. As tragic as gay marriage is, however, I believe that our culture is faced with a greater problem on the marriage front: cohabitation—or to put it more plainly, "shacking up"—or to put it more spiritually, "living in sin."
The current generation in America is shunning marriage for cohabitation at an unprecedented rate. According to the 2010 edition of the State of Our Unions report by the National Marriage Project at the University of Virginia and the Center for Marriage and Families at the Institute for American Values, "The number of unmarried couples has increased dramatically over the past five decades. Most younger Americans now spend some time living together outside of marriage, and nonmarital cohabitation precedes most new marriages."
According to the report, between 1960 and 2009, cohabitating couples in the U.S. increased more than fifteen-fold. Also, "About a quarter of unmarried women age 25 to 39 are currently living with a partner, and an additional quarter have lived with a partner at some time in the past. More than 60 percent of first marriages are now preceded by living together, compared to virtually none 50 years ago."
Now, those of the worldview of Miss Diaz might ask, "so what? Why shouldn't we make our own rules?" As is often the case, when we go our own way, ignoring the wisdom of the One who made us, there are tragic consequences. According to a recent federal study, the Fourth National Incidence Study of Child Abuse and Neglect, children living with their mother and her boyfriend are about 11 times more likely to be sexually, physically, or emotionally abused than children living with their married biological parents.
Read the rest of the article at: http://www.trevorgrantthomas.com/