(COLUMBUS, OH) – A federal court upheld a 2004 Ohio law limiting the prescription and use of the RU-486 abortion pill and requiring it to meet FDA guidelines. The Ohio law also makes it illegal for doctors to prescribe the pill after the seventh week of pregnancy.  The Court ruled against Planned Parenthood which alleged that the law was unconstitutionally vague and violated a woman's right to choose by forcing her to choose a surgical abortion over the medication.
"The abortion pill has injured over 1,000 women, even leading some to death.  Regardless of what the court ruled, one thing is crystal clear: RU-486 hurts women.  With respect to protecting women's health, the Ohio General Assembly got it right and the abortion industry didn't," said Mike Gonidakis, Executive Director for Ohio Right to life.  "We sincerely thank Attorney General Mike DeWine for his steadfast commitment to protecting women and their babies," said Gonidakis.
In 2000, the Food and Drug Administration approved use of RU-486 to induce an abortion without surgical intervention.  Absent state regulation, doctors may prescribe the drug in dosages other than those the agency expressly approved, a practice commonly known as "off-label" use.
The 2004 Ohio legislation prohibited use of RU-486 unless it was administered in compliance with FDA restrictions.   Specifically, the law prohibits abortionists from prescribing the RU-486 pill more than seven weeks into a pregnancy and further regulates the dosage of the pill.  The measure also would make violation of prohibitions regarding RU-486 felony offenses.  Simply put, the state law prohibited the "off-label" use of the drug.
The measure was scheduled to take effect Sept. 23, 2004, but enforcement was blocked in response to a lawsuit filed on behalf of Planned Parenthood.  A federal judge in 2006 declared the statute unconstitutionally void for vagueness and permanently enjoined enforcement of the entire law.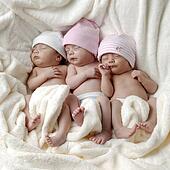 Ohio Right to Life applauds Attorney General DeWine for his dedication to protecting women from the dangers of the abortion pill.
Ohio Right to LifeWire – Social Network for Young Pro-Lifers!