Investigators: Obama Uses Connecticut Social Security Number
By Jerome R. Corsi
WorldNetDaily.com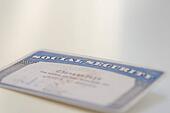 NEW YORK – Two private investigators working independently are asking why President Obama is using a Social Security number set aside for applicants in Connecticut while there is no record he ever had a mailing address in the state.
In addition, the records indicate the number was issued between 1977 and 1979, yet Obama's earliest employment reportedly was in 1975 at a Baskin-Robbins ice-cream shop in Oahu, Hawaii.
WND has copies of affidavits filed separately in a presidential eligibility lawsuit in the U.S. District Court of the District of Columbia by Ohio licensed private investigator Susan Daniels and Colorado private investigator John N. Sampson.
The investigators believe Obama needs to explain why he is using a Social Security number reserved for Connecticut applicants that was issued at a date later than he is known to have held employment.
TheSocial Security websiteconfirms the first three numbers in his ID are reserved for applicants with Connecticut addresses, 040-049.
"Since 1973, Social Security numbers have been issued by our central office," the Social Security website explains. "The first three (3) digits of a person's social security number are determined by the ZIP code of the mailing address shown on the application for a social security number."
~†~
Posted by Donna Calvin
~†~
Please share this Watchwoman post on your Facebook page, Linkedin, Google+1, Twitter to all your friends, Please click "Like", Share, and Leave Comments. 
Visit Word Warriorette, a free Yahoo Group, and subscribe to be notified (one email a day) of new posts on Watchwoman.
http://groups.yahoo.com/group/WordWarriorette/
~†~
DISCLAIMER: Beliefnet puts paid advertisements on "Watchwoman on the Wall" blog site including some that would never be approved of by the King James Bible, Pastor Ernie Sanders of Doers of the Word Church, What's Right-What's Left Radio Ministry, the Voice of the Christian Resistance, Geauga County Right to Life and Donna Calvin.  We at www.WRWL.org do not condone, endorse, adhere to, practice or believe in many of the topics and some of what other bloggers promote or their religions at Beliefnet.  However, Mrs. Calvin has no control of what Beliefnet displays.   She blogs at Beliefnet because she is in the missionary field ministering to true believers posting articles and commentaries informing pro-life, conservative Christians of recent anti-Christian acts and hostile legislation to God's Agenda and His Will for the world.  Hopefully, unbelievers will read these along with the salvation message of Jesus Christ as written in the Gospel of John, Chapter 3, according to the King James Bible, and be saved.  A missionary must go into the unbelievers' territory to reach them.  Her mission is to Proclaim Warning to a Nation that has forgotten their Lord and Savior Jesus Christ, the only Truth, the Life, and the only Way to the One God the Father.
Read more: http://blog.beliefnet.com/watchwomanonthewall/?p=4928
~†~