THE CAUSE!
WATCHWOMAN WARNING! The article below says the USA is experiencing the highest rate of inflation in 2½ years.  That is not a blessing, is it?  The longer we in the U.S.A. continue to be disobedient to God's Law-Word, and we continue to elect a president and lawmakers from the school house to the White House, who advocate for the direct disobedience to His Law Word, the more we shall reap the consequences of our national sins.  To name a few of our most grievous national sins, I have to start with abortion, the wanton murder for money of our most vulnerable, the unborn innocent baby in the mother's womb.  Next, I have to name the disgusting media's wholesale acceptance and cheerleader of sodomy and other sexual perversions they display in our homes nightly.  Another national sin and disgrace is the unabashed availability of pornography that not only destroys marriages, but has been linked to the commission of violent crimes, including rape, attested to by those in prison who say pornography was always a prelude to their crimes of rape.  Another national sin and disgrace is the ease at which our judicial system encourages the dissolution of the family.  The fastest step to a divorce is for a husband or wife to visit a lawyer.  Lawyers get paid to complete a divorce, not a resolution of a couple's troubles. Divorce has been shown in study after study that it irrevocably harms children and ruins an individual's personal economy.  Easy divorce, easy trip to the poorhouse!  God says He hates divorce!  God hates murdering the unborn innocent babies.  He hates sodomy and all sexual perversions.  He declared that He created us in His Image, not so a woman can murder her child at the bloody hands of the abortionist who amasses himself in death.
God wants us to populate the earth, not engage in sexual perversions that can never produce a child and murder those already conceived.
THE SOLUTION!
Until we repent humbly, we shall not experience God's blessings in America!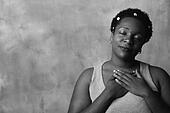 The King James Bible, God's Indisputable Law-Word, states in 2 Chronicles 7:14 that there still even at this late date in time a cause to hope.
"If my people, which are called by my name, shall humble themselves, and pray, and seek my face, and turn from their wicked ways; then will I hear from heaven, and will forgive their sin, and will heal their land."
Let me propose this question to you, my dear Christian friend.
Which group is called by God's Name?  Think about it.  Jesus Christ is God.  YOU, my friend, call yourself a Christian.  Who is called to repent of these national sins?
Read this phrase again, "called by my name".  What should be your response, dear Christian?
▬ Donna Calvin
+†+
Inflation hits 2-1/2 year high, seen peaking
By Lucia Mutikani | Reuters – 1 hour 4 minutes ago
WASHINGTON (Reuters) – Inflation raced to a 2-1/2 year high in April as food and gasoline prices rose, but there was little sign of a broader pick-up in consumer prices that would trouble the Federal Reserve.  While food and fuel pushed up prices last month, the pace of increases slowed considerably from March. Rising costs for housing, new vehicles, used trucks and medical costs bumped up core inflation last month. Shelter costs, which account for about 40 percent of core CPI, rose 0.1 percent, rising by the same margin for a seventh straight month.
(Additional reporting by Emily Flitter in New York; Editing by Andrea Ricci)
Read more: http://ca.news.yahoo.com/consumer-prices-rise-food-gasoline-123350240.html