TAKE ACTION URGES ONE MILLION MOMS AND DADS – SEND YOUR EMAIL LETTER WITH ONE CLICK!
Google and Disney are Not Getting Better!
May 17, 2011
A new commercial airing for the website www.itgetsbetter.org, powered by Google Chrome, is targeting the "It Gets Better" campaign to teens and young adults. The campaign tells them it is ok to be gay, and that their life will get better. The commercial shows homosexual couples with children and promotes open homosexual unions. This is dangerous to our society for many reasons.
The site is for homosexual teens so they can feel better, get stronger in their sexual choice, and know it gets better with time. This is a false statement and harmful to America's youth. This is not the way to help reduce suicide rates when, in fact, statistics have shown there is a higher rate of suicide among teens who chooses homosexuality as their lifestyle. Not to mention the health risks involved with a higher rate of contracting a disease and other forms of illness or harm. Homosexuals are more likely to molest children and are at a higher risk for depression and substance abuse. You can find out more at www.frc.org where the Family Research Council's Peter Sprigg has researched this topic in depth on the Top Ten Myths About Homosexuality.
This commercial is just another example of going in the wrong direction. It's clear that they do NOT support true traditional family values. This ad has run during programs such as GLEE, American Idol and Survivor.
The commercial has various stars saying "it gets better." OMM was floored when one of the stars is the Disney character Woody from the children's movie "Toy Story." To think that Disney would put their character for very young children into such a controversial subject ad saddens us.
TAKE ACTION
Please click on "Send Your Letter Now" to send an email letter to Google and Disney and ask them to pull their support of the "It Gets Better" campaign immediately. Not only should they not sponsor such a campaign as this, but at a bare minimum take a neutral stance on this lifestyle choice.
Send Your Letter Now!
Sincerely,
Monica Cole, Director
OneMillionMoms.com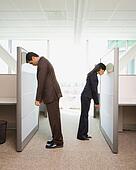 Link to my previous post: Why again are we promoting "gay" behavior to kids? http://blog.beliefnet.com/watchwomanonthewall/?p=1153
Link to my previous post: TV Commercial That Recruits Teens By Guaranteeing That Gayness 'Gets Better http://blog.beliefnet.com/watchwomanonthewall/?p=1086