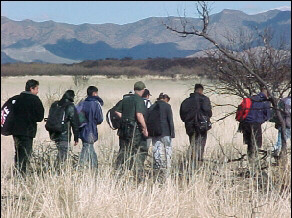 The Development, Relief and Education for Alien Minors (or DREAM) Act would provide a road to citizenship to certain undocumented immigrants who arrived in the U.S. as children.  This week, Democrats say they will try once again to advance legislation that would give some young undocumented immigrants a chance to live legally in the U.S.  That's the DREAM Act and it's a nightmare.  The DREAM Act will be a pathway to citizenship for millions who have entered the U.S.A. (who have actually invaded) our boarders illegally.  Obama has recently made comments about trying again to pass the DREAM Act. We cannot afford this. We cannot afford any kind of backdoor amnesty for illegal aliens.  Our country cannot afford to allow illegal immigrants to stay in this country simply because they had a child that is a naturalized citizen. It is not fair to the U.S. taxpayer who is footing the bill.  We are facing a budget crisis in America today.  Source: www.ConservativeActionAlerts.com
+†+
Watchwoman: We are in the midst of major recession, high unemployment, rising prices on food and fuel.  Seniors and others on fixed incomes are burning through their savings they thought would be sufficient for their retirement that were ruined by the current administration's policies.  We can't afford to support any more people.  And it's not just the people on fixed incomes.  I heard on my local news last night that 85% of the graduating U.S. college students will not be able to afford to live on their own and are moving back home with their parents!
If you don't want the DREAM Act, contact your U.S. House of Representative's member (Click here to find your U.S. House Member) and your two U.S. Senators (Click here to find your two U.S. Senators) representing your state in Washington DC.
▬ Donna Calvin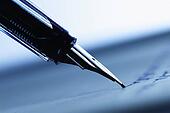 You might want to write something like this or email them:
+†+
[TITLE] [FIRST NAME] [LAST NAME]
Washington, D.C.
Re: NO MORE BIRTHRIGHT CITIZENSHIP!
Dear [TITLE] [LAST NAME]:
We are facing a budget crisis in America today. The president has recently made comments about trying again to pass the DREAM Act. We cannot afford this. We cannot afford any kind of backdoor amnesty for illegal aliens.
Our country cannot afford to allow illegal immigrants to stay in this country simply because they had a child that is a naturalized citizen. It is not fair to the taxpayer, who has to foot the bill for the birth, healthcare and welfare of these children.
A woman who comes to this country illegally and gives birth, should not be free from deportation just because the child is considered a citizen. These children are NOT citizens, even if it wasn't their fault that their parents came here illegally. We cannot afford to give them in-state tuition, or taxpayer-funded assistance so that they can become citizens.
As a member of the 112th Congress it is your duty to govern by the Constitution. The Constitution applies to AMERICAN CITIZENS, it does not cover everyone in the world and we can no longer afford to pretend that it does. Please do not allow the DREAM Act to see the light of day, and oppose any other legislation that would allow backdoor amnesty for those who break the law.
Respectfully,
[YOUR NAME]
[ADDRESS]
[CITY],[STATE] [ZIP]
The suggested letter above found at … Source: www.ConservativeActionAlerts.com