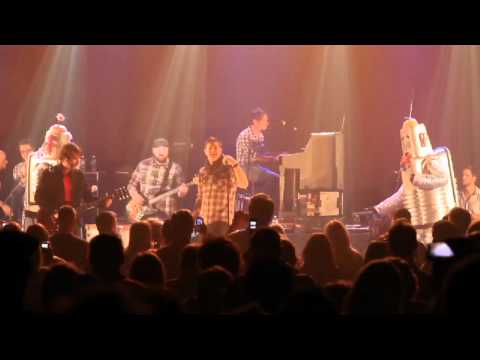 I don't understand why Jars of Clay is performing with robots on stage, but I do know that it is the first time I have seen anyone perform "I'll Fly Away" with robots on stage.  That deserves recognition.  Is this a statement about death and the afterlife?  Will we all become robots in the end?  Or are they saying that they would rather fly away than be a part of a future dominated by robots?
I'm not really sure, but it still made me laugh.
Related – Derek Webb's Feedback Drops Today
Follow the Prophet of Pop on Twitter and on Facebook!