She's got boob cancer.  Her words not mine. Michelle has a sense of humor when it comes to her recent diagnosis. Heck, she's a funny straight shooter when it comes to life in general; she's not going to let breast cancer change her.
So Michelle made a YouTube video. With a pink toy ukulele, she sings a little ditty, "But listen, it's really going to be OK, my ass has always been my best feature anyway. I never got attention from my pair of 20 A's,  getting insurance covered C cups if they have to go away—wouldn't be so baaaaad."
Funny stuff. Not exactly your typical go-to material for comedy. But isn't that what humor is about? Finding things that happens to us in life, and making fun of it. Even boob cancer.
Your husband left you – hilarious! Your pet died, what a hoot! You lost your job… ha, ha, ha! Naturally, when really bad things happen, your first instinct is not to chuckle. Your reaction will likely be an emotional one. It's what you do next that makes all the difference in the world. Ask Michelle. She used humor to deal with her pain. Others may resort to anger and worse. You may find prayer is your comfort zone.
But above all, when you're rocked with serious problems, be grateful. Start with reflection on the blessings you've been given, and push aside thoughts of your challenges. Open up to the soothing relief of a heartfelt conversation with God. Yuck it up with the Creator, or break down and cry. But don't forget to say "Thank-you Father, for with You I can bear it."
Laugh with Michelle and her Boob Cancer song. Check out the touching and funny lyrics!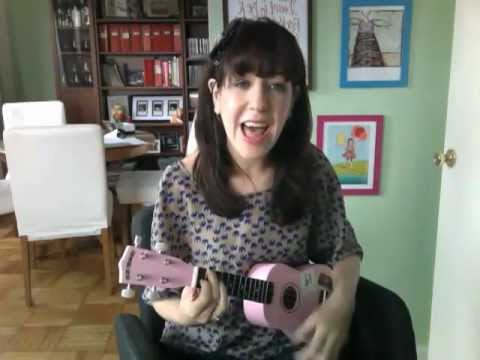 READ MORE and enjoy these features from the Daily Prayable!