I don't know Ina Garten, have never met Ina Garten – but if the reports are true – I'm not sure I'd want to.
From TMZ: "Garten, known to many by her TV moniker 'Barefoot Contessa,' has refused to meet a 6-year-old boy suffering from cancer, despite his multiple pleas.
The boy, Enzo, is suffering from acute lymphoblastic leukemia and reached out to Garten through the Make-A-Wish Foundation for the first time three years ago, asking for the celebrity chef to take time to cook with him.
His request fell upon deaf ears, however. Garten's rep told TMZ, "As much as [Garten] would like to, it's absolutely impossible for her to grant every request she receives."
The little boy, who specifically requested to meet Garten because he had watched her show while sick in bed, made a second request through Make-A-Wish, which was met with a "definite no."
Enzo, who asked his parents, "Why doesn't she want to meet me?" has chosen another wish, which the foundation has been able to grant — the brave little boy is currently taking lessons to prepare for his new dream: to swim with dolphins."
She may be busy, true – who isn't these days? But how many of us, no matter how busy, would not make time for this child? If if you truly are too busy for this – is it perhaps not time to rethink the priorities a bit?
That said, it's her decision and hers alone and she's free to do what she wants – and what she doesn't want to do. But I wonder if she is prepared for the backlash that should be crashing on her shores in a day or two? In she that un-savvy to think this won't take a huge bite from her franchise?
I'm reminded of another celebrity, someone I did get to see in action with a sick child – I'm not sure if anyone has ever been busier than Michael Jordan in the mid 1990s, yet he found time to do something special – and it left me with a story that I think bares sharing in the wake of this bit of ugliness.
The ending may not be happy – then again – it's all in how you look at things.
UPDATE: From Enzo's mom's blog: "I would be lying if I said that I don't find this to be shocking. To know that out of EVERY THING (material Enzo could choose to have), or ANY PLACE (in the world Enzo could travel to) and out of EVERY PERSON on this earth he chose Ina, and she cannot see what an honor that is. And he wanted to actually be with her for NO reason other then to have her company and cook with her. I actually feel badly for her because Enzo has NOTHING but pure love and intensions and she will never get to have that experience with him and she is missing out on something so authentic and beautiful."
UPDATE #2 – Enzo and his family have turned down her Garten's offer to meet.
You may have read recently about rocker Sammy Hagar's claims that he was abducted, or at least had a close encounter with an ET or a UFO. Well the day after that all broke, I sat down with Sammy to talk about it.
Here's the article I wrote for AOL News, along with some exclusive video of my interview. By the way, his new book, "Red: My Uncensored Life in Rock" is great.
Recently I interviewed Jackson Browne for Spinner. com on the heels of his benefit show in Tucson, Arizona. Here is the piece in its entirety:
He joined the Nitty Gritty
Dirt Band in 1966, and played on and wrote songs for Nico's 1967 solo debut
("Chelsea Girl").
But it was his 1972 debut
album that caused much of the world to become familiar with singer/songwriter
Jackson Browne. On the strength of that record (which included his first
top-ten single, "Doctor My Eyes") Browne quickly established himself as an
artist with deep creative convictions.
The epitome of the soft but
durable Southern California sound of the early 1970s, Browne's gift for
crafting poignant melodies coupled with introspective, personal lyrics built
him a huge following almost immediately.
Albums like "For Everyman",
"Late For The Sky" (the title track of which was featured in the Martin
Scorsese film "Taxi Driver"), "The Pretender", "Running on Empty" and many more
collections distinguished Browne as one of the premier singer-songwriters of
his generation.
Interwoven in some of his
music was an activist's voice as well, and Browne has taken up numerous causes
over the course of his storied career. Soon after the Three Mile Island nuclear
accident in 1979, he co-founded Musicians United for Safe Energy (MUSE) and co-headlined
the famed No Nukes" concerts with Bruce Springsteen and Tom Petty among others.
He's performed for Farm Aid, Amnesty International, the Christic Institute and
many other causes.
This week, Browne, Alice
Cooper and Crosby and Nash will perform at the Tucson Convention
Center. The concert is a fundraiser for the Community Foundation for Southern
Arizona, which manages the newly formed Fund for Civility, Respect, and
Understanding.
The Fund will support
the victims of the January 8th shooting in Tucson, to promote civility in
public debate and raise awareness for mental illness. Initially the family of
Ron Barber started the fund with donations. Barber was injured in the rampage,
and will speak at the event along with Gabrielle Giffords' husband, astronaut Mark
Kelly, and Tucson mayor Bob Walkup.
The concert will also
feature performances by Sam Moore, Nils Lofgren, Keb'
Mo', Ozomatli, Calexico, Jerry Riopelle
In an exclusive conversation
with Spinner, Browne talked about the upcoming benefit, his current solo tour,
and why he feels music may still be the best way to create awareness and help
cure some of society's ills
Obviously you don't get
involved with a cause unless you believe in it. What was it about this upcoming benefit in Tucson that drew
you in?
I think everyone was really
affected by the shooting in Tucson because it goes aright at the heart of our
democracy – that we in the public can meet with our representatives.
Representative Giffords was
having this community outreach event, which is just what you want our elected
leaders to do. It was symbolic of everything about our very form of government.
And the victims were a child, retired people, a judge – so many others – it's
really shocking, really a blow. It's a blow to our ideal and our idea of what
we're doing here and what we're supposed to be doing here. That's why I got
involved.
How did you hear about
it?
I'd heard from a mutual
friend that they'd wanted to put together an event and it's easy to say yes,
it's what we do – we make music. I think the people that came together did so
quite spontaneously; everybody was sort of in after just one call. It's a true
expression of people's desire to come together for what's good in this
community and all other communities.
To see Jackson Browne on
a bill with Alice Cooper, clearly something special is happening.
Yeah, that jumped out at me,
too (laughing). Right away we're coming across that whatever barriers or
cultural divisions there may be, in pop music for sure, we're all getting
together to stand with this community.
When you put together a
performance for a show like this, do you prepare in advance? Do you choose
songs that might fit the tone of the evening?
I never try and plan too
much. And I'll basically be ready to do just about anything depending on how
the night goes. The mood of the event will be driven by the speakers along with
the music. We're coming together to honor the first responders as well as the
victims, standing with the families of those who were lost.
I think we'll hear from a
few people who survived it as well. We should, because it's what music is
really all about, we should really create an expression of strength; strength
to continue, and try to generate the joy that music generally brings to people.
It's an eclectic lineup.
These are all people that I
would go to see. I'd travel to see this lineup; it's just that amazing. And it
runs very deep in the Tucson community. Jerry Riopelle is an Arizona legend,
there's the band Calexico that I've been a fan of for a long time, I'll finally
get to see them. None of us have played together before so it will be
interesting to see how it goes. I know what some of the plans are but we'll
have plenty of surprises.
Looking back, was there a
specific moment in your life when you decided that you were going to get
involved in issues that are important to you or is this just how you are?
It's just my generation;
there was no turning specific point or anything for me personally. I think
you'll find that it's a long-standing tradition among my generation.
And even before that, music
has been used for good. Benefit concerts go back, in rock and roll, to things
like the Concert for Bangladesh, and long before that there were always all
kinds of community events. Music has always been used by communities to, you
know, give people heart and to focus our desires to help.
It's also a way in which we
as musicians come together and inform ourselves and talk about things as we try
to disseminate information.
Songs themselves are not the
easiest ways to disseminate detailed information, but the gatherings as a
whole, the speaking combined with songs, that's what can be really productive.
And you think the
gatherings like the one in Tucson make a difference?
There are a lot of aspects
to what happened there that have long been political footballs, like gun
control and background checks. And I think this tragic shooting has probably
given a great deal of new energy to those debates and this show we're doing
will probably focus some energy on them, too.
Do you think today's
generation of performers gets involved the same way your does?
Every generation has a
percentage of people that respond this way. And sometimes it might seem
surprising. I mean, who would have guessed that the Beastie Boys would become
champions of Tibetan freedom?
Plus, people do grow into
this consciousness even if they don't start out with, necessarily, a specific
civic focus. As you grow up, you eventually come face to face with issues of
responsibility and the opportunity to have an impact. I've met many activists,
some really young activists, who are really committed to various causes, and
who are not musicians. People come to these realizations at different times in
their lives, and from many walks of life.
Your old friend David
Crosby, who recently joined you onstage during one of your own shows, will be
performing in Tucson with you as well. You guys go way back.
David sang on my first
album. He's always been like an older brother to me. He sang all over my first
record and got me a lot of attention when that record came out. He and I have
been really close for a long time. Also, Graham Nash will be there too. All
those guys, they're like my uncles (laughing). They're fantastic people and I look
forward whenever I get to perform with them. They're also always the first guys
to jump in to something like this. They're always very committed to helping
out.
You're in the midst of a
very popular solo acoustic tour right now. Many artists recently have featured
album recreations on stage. Have you ever thought about performing any of your
classic albums, perhaps "Running on Empty" or "The Pretender" in their
entirety?
It wouldn't be hard, but I
think what I'm doing right now is a little more exhilarating, which is to play
songs from all over my career, from way back to more recent stuff; all over the
map – without fully planning a set list. It's really loose and fun.
I mean, I could do that,
very easily, play two albums back to back. It's crossed my mind a couple of
times. But again, right now, I like the surprises that happen when you don't
have a set list all planned out.
Pulling out so many
surprises like you're doing on this tour – is that your way of spoiling the
fans? Of giving them things they're not used to hearing?
I'm actually more concerned
of what it does for me. Because if I'm feeling it, then it tends to be better
for the fans.
The people that come out are
amazing, they're really great. There are moments when they want to hear songs
from the polar opposite ends of my career. Throughout the shows, I careen back
and forth between the various impulses, so it's really different every night.
So it sounds like you get
something special out of these shows, too.
To recall these songs and to
sing these songs, especially the older ones, is a way for me to get deeper
inside them.
If the set list was all
planned, there's a level of show business that would take over that wouldn't
really allow me to get as deep into the songs. The experience is great because
it gets really spontaneous. People will call out for songs and if they really
want to hear something, even if it's something I haven't played for years, I'll
sometimes try and do it.
So in that sense, I hope
these shows end up being exciting for everyone. I know for me they're great.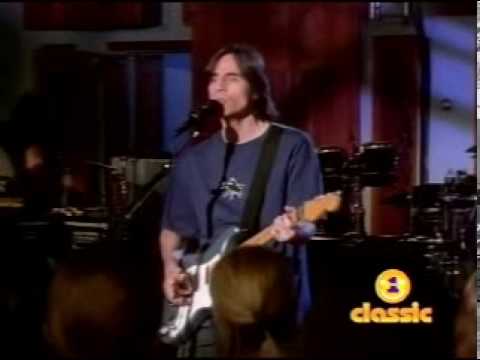 I think people (especially people looking to blame conditions such as bi-polar disorder) are forgetting that Charlie Sheen, before this latest rush of shriek-for-help interviews, had proven himself to be at least a little bit nuts.
(from the NY Daily News last year:
"
Feb 04 2010, New York — Charlie Sheen has great timing.
Just as the country stopped to mourn the terrorist attacks of Sept. 11, 2001, Sheen, in an interview, urged President Obama to launch an investigation because the actor believes the Bush Administration masterminded 9/11 to justify invading Iraq.
Sheen's screed appeared in the form of an imaginary interview titled "Twenty Minutes with the President" posted on prisonplanet.com, the website of radio host and extremist Alex Jones on whose show Sheen appeared Friday.
Sheen, the star of CBS' "Two and a Half Men," has made similar charges before. As he's done on previous occasions, Friday he claimed the official version of 9/11 is "an absolute fairytale, a complete work of fiction and not a very good one.")
Great.
At around 1:35 in this video – you'll hear his "truther" conspiracy take on 9/11. It's sad and silly all at once – but it's him. Just a reminder that, as we all watch his peculiar spiral down the madness coil, Charlie Sheen had proven himself as a loose-cannon bizarro years ago. It's nothing new.
This guy needs help. Fast.