UPDATE: The debate will now be available live and online, and FREE of charge, at www.debatelive.org. The live stream will be powered by Google+ Hangouts On Air, through YouTube. This live and unedited presentation will be available in HD for large-screen viewing in schools, churches, or other public venues, at no cost.
Those in the greater Seattle area remember when the most controversial thing Bill Nye the Science Guy  ever did was play the role of Speed Walker on the local comedy show, Almost Live. Well, the science entertainer may have gotten a little too big for his britches in the last year or so.
Since his stint on the Seattle show, Nye was giving the chance to create his own syndicated TV show for children simply named, Bill Nye the Science Guy. Disney saw the show and swooped up the rights to show it on PBS during the 1990's. He has become a well-respected voice of science with a great sense of humor. Most recently, he competed on ABC's Dancing With the Stars program, but was voted out early in the season. But what really gave the man headlines was his claim in August 2012 that Creationism should not be taught to children which he stated in a video. "I say to the grownups, 'If you want to deny evolution and live in your world that's completely inconsistent with everything we've observed in the universe that's fine," Nye says in the video. "But don't make your kids do it.'"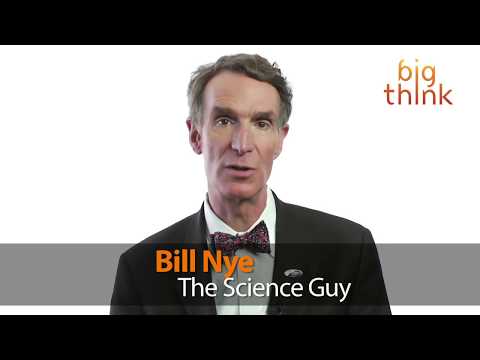 The statement didn't go over well with many parents and certainly not Ken Ham, creator of the 70,000 square foot Creation Museum located in Petersburg, KY. The apologist has challenged Nye to duel of words to be held at the Museum on February 4, 2014 from 7:00-9:30 PM ET. When the news first broke of this story, tickets to the debate were sold out within two minutes!
Held at the 900 seat Legacy Hall at the Museum, the event is not expected to be televised but arrangements have been made to have the event streamed live on the web. For $4.99, you can reserve your video stream by clicking here or get the live video stream free with your preorder of a DVD or digital download.