In what seems like a late April Fool's Day joke, a new "version" of the Bible is making headlines: "The Book of Yeezus." That's right, Kanye West has his own Bible that you can own for just $20.
The only good news about this story is that West had nothing to do with the novelty item. It was created by "three entrepreneurial brothers with a special interest in mass-society and its effects on our worldview and imagination" and offered through Etsy.com. Why Etsy, known for selling artsy and crafty items, would like to be associated with the book is mystery.
"What if the Bible, the most singularly significant publication in the ancient canon of Western tradition, were updated to reflect our modern society?," says the website. "What would it look like? What we came up with was an interventionist art, coffee-table novelty, that will appeal to both Kanye fans everywhere and those made curious by this enormous cultural phenomenon." The website continues to explain what the book is all about: "At it's simplest, it is the book of Genesis, modified to feature "Kanye" or "Yeezus" in the place of God or Y—A. 'In the beginning Kanye created the heaven and the earth… And Kanye said, Let there be light: and there was light.'"
West may be disappointed that he didn't think up the idea of himself since he sings "I Am a God" on his current "Yeezus" album. Here is a clip from an interview where he explains to the interviewer what he means: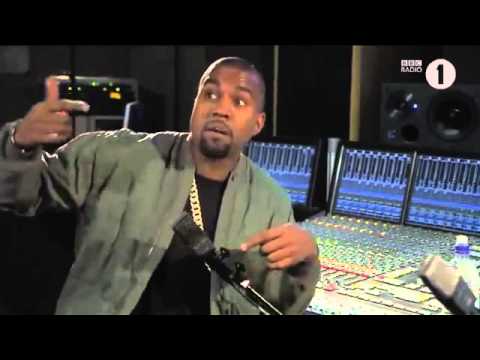 Though obviously a joke, for Christians believing that the Bible is the inspired word of God, it is an offensive one. Not only that, but spiritually, it seems a little dangerous to try to make money by mocking God. Not that people don't do it every day, but this is pretty bold. But the books are popular and the makers even branched out with their own website to sell their wares. Apparently, the handmade books are in demand. "We've gotten a helluva lotta orders. Actually, we sold more books than we have sitting in the kitchen," says the brothers on Etsy. "Please understand that from your time of purchase, there will be an extra delay in delivery time as we wait for more books. Moses walked through the desert for 40 years. A few extra days ain't much. Thanks."
Perhaps the saddest thing about this story is the others will be sure to get on the band wagon and create their own bible "translations" as humor.