Today's Weight Loss Tip falls into the "Oh Yeah, but … " column.
"Oh yeah, I know that portion control is the 'secret' to not packing on the pounds."
"Oh Yeah, I know that small plates are a great idea and one-bowl eating is the way (weigh) to go."
Oh Yeah, I know BUT …
… I keep reaching for the super-sized platters! 
Change your "Oh Yeah" to O.K.    Make weight loss easy (or at least easier) by making sure that your kitchen supports your weight loss goals.  Yes, stock it with the right foods, and stock it with the right-sized plates and bowls.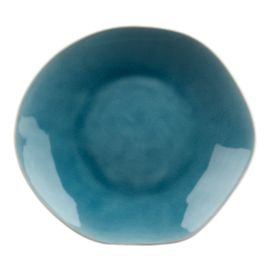 1.  Use smaller dishes:  For instant calorie savings, downsize your platter-size plates.  Instead of 'dinnerware,' opt for the 'salad' size plate.  You'll not only save in calories, you'll save in space (8.5″ vs. 11.5″), and you'll save money ($4.95 vs. $8.95)!
2. One-bowl eating:  Buddha Bowls are designed to fix perfectly into the palm of your hand.  A mere 6″D x 3″H- perfect for tea, soup, ramen noodles and much more.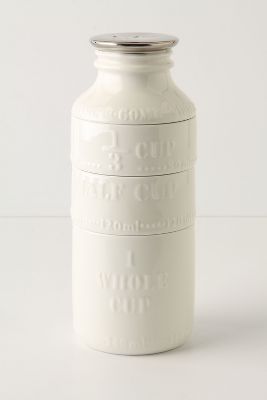 3. 
Creative ways to measure up:
  These stackable
Milk Bottle Measuring Cups
measure up to
Our Lady of Weight Loss'
s high standards and double as bowls from which one can eat!    I often use my one cup bowl for a pasta dinner, and my 1/2 cup bowl to measure my quinoa.
Remember – Your home needs to support your goals, weight loss and otherwise.  Stock up on healthy food choices (plenty of fruits and vegetables), declutter, create a sacred space to just 'be!'
Enjoy!
Spread the word … NOT the icing!

Janice Taylor
Life & Weight Loss Success Coach
wise * fun * utterly useful

————————————————————————
For the best life, wellness and weight loss wisdom, visit Janice:
Our Lady of Weight Loss
join the Kick in the Tush Club
Become a Tushkateer!
Tushkateer*  A Tushkateer is a person who receives Our Lady of Weight Loss's newsletter, called the KICK in the TUSH CLUB!!!  Sign up and receive her weekly e-newsletter with all the news that 'fit' to print, and you are automatically a Tushkateer!  How cool is that?
Follow Janice on Twitter @OurLady
Facebook.com/OurLadyofWeightLoss