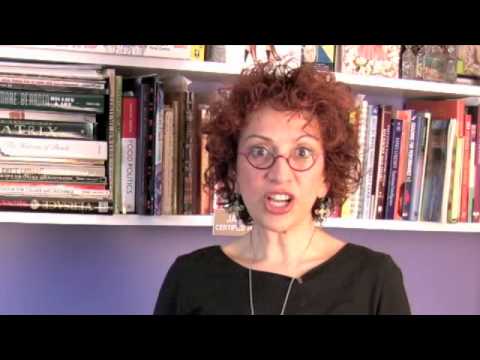 If the quote fits, wear it!!!  This morning, when I stumbled upon the quote "America's number one energy crisis is Monday morning," I just had to laugh.   I'm having a bit of an energy crisis, myself.
I spent the weekend at Omega Institute for Holistic Studies in Rhinebeck, NY teaching my workshop, "Feed Your Soul, Change Your Weight."   I loved every second of it, as did the participants.  It was fantastic.  (Really, you've just got to come to the next workshop.) Anyway,  I got home last night, plopped down on the bed, and pretty much haven't moved since.
I figured that after teaching all weekend, it would be okay to take a little time off, but now it's time to get into gear.  While wondering what the best way for me to move from slow motion to high gear might be, I remembered that I'd shot a video – One Minute Energy Infusion – not that long ago. So I cued it up and I followed my own good advice!
If you're having difficulty getting in gear, please feel free to join me.  We can rub our ears together!!!
Spread the word … NOT the icing!
Janice
wise * fun * utterly useful
Janice Taylor's KICK in the TUSH Club videos!
Subscribe and Receive – as they are HOT off the REEL!
____________________________________________
For the best in wellness and weight loss wisdom, visit Janice:
Our Lady of Weight Loss
join the Kick in the Tush Club
Follow Janice on Twitter @OurLady
Facebook.com/OurLadyofWeightLoss