So, I think I should start with a disclaimer that I'm a Chemistry teacher – so English, not really my thing, and please excuse the many typos/grammar mistakes I am sure to make throughout this journey.
Alrighty, recently my quiet times have been completely overwhelmed with how much I desire a boyfriend. Disguising I know! Not because I think I need a guy to be complete, or that I'm not pretty, or I want someone to cuddle with, or whatever. But because I genuinely want someone to share my life with, and I want to take care of someone. I also should probably go ahead and confess that I have horrible taste in music, and love all those cheesy pop love songs, and listen to them much too loudly, in my car, on repeat. That being said, today I was listening to Taylor Swift's "That's the Way I Loved You" and couldn't help but get mad at her. (Haven't heard the song? Here's the youtube)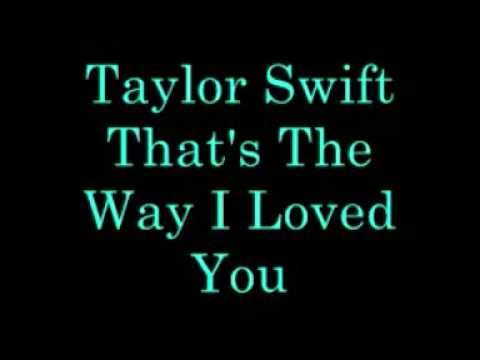 She is complaining because she is unsatisfied with this guy who is treating her unbelievably well, and wants the old guy who treated her like poop but was exciting. And I'm getting mad because I want the first guy in this FAKE (its so bad I'm desiring imagery people) story.
Now, the central problem in this line of thinking is not once has Jesus – the ultimate lover of my soul – crossed my mind. And I think that speaks to the weakness of my mind's ability to grasp who Jesus needs to be to me. Hosea is one of my favorite stories in the Bible because God uses the relationship between a real man and women as a metaphor for His relationship with his people. He wants to love us like a husband loves his wife – an intimate, romantic love. So when I'm longing for the good guy in the song I should be desiring Jesus, and depending on Him.
Coming back to Organic Faith, I believe that maybe one of the reasons I don't first desire Jesus, is because I don't know Him. I've been in many Bible studies, but normally they centered on a book written by someone else – so I've been experiencing Jesus through other people – no wonder I don't feel intimate with Him. To join the theme of committing to an action, I want to commit to spending time getting to know Jesus, His life, His works, Him, and committing some of this to memory so when I hear those cheesy love songs I can fill this place in my heart with Him – immediately. And hopefully that desire to share my life with someone will become a desire to share it with Jesus first.