(Editor's Note: Matthew Currie is unable to provide a blog entry today. Instead we present a blog entry from someone named The Other Matthew Currie. The Other Matthew Currie is also an astrologer, and resembles Matthew Currie in most respects, with the exception of a small beard like the one Evil Spock had. This blog entry does not in any way shape or form endorse the views or opinions of either Beliefnet or Matthew Currie, but apparently Matthew Currie's contract with us allows this substitution. And yes, we are having our Legal Department look into this. In the meantime please accept our apologies. We hope to have the situation resolved soon.)
Hello everyone! I'm glad you could join me today because I am hoping to lead you all on a magical adventure to unleash the true power of astrology!
It has occurred to me for some time now that the majority of people who follow astrology are female. This field of endeavor attracts men, sure… but for the most part when you find person who have a real interest in astrology it's a woman.
I like women. My mother and several of my relatives are women. But I can't help but notice that the position of women in society, although vastly improved over the last few decades, somehow appears to be unequal to that of men. I have heard numerous reasons as to why this is, but I have decided to take a new approach to the matter.
I believe that the position of astrology in society will be greatly improved if more women are able to loudly and proudly embrace it. As a man, it is my job to explain to you exactly how this should be done. You're welcome.
I have been reading many of the most popular websites for women, and I have come to the conclusion that astrology, as it is marketed today, is entirely too empowering and liberating and strives too hard to understand life's bigger issues. These websites that are so popular for women that I've seen take a much different approach. It is my intention to follow their lead, and thus benefit astrology as a whole. Oh, and you too, ladies.
It appears that many of the most popular web destinations for women take a simple two-pronged approach to their audience: address your needs and desires, and then explain how you can overcome your deficiencies to get them.
Let me give you some quick examples of how I intend to do this — provided the original Matthew Currie is unable to return to this blog. Matthew, as some of you may already know, went into the basement of his apartment building a couple of days ago to investigate some unusual noises and has not returned. I trust you all join me in praying for his quick and safe reappearance. There is an awful lot of gardening equipment stored down there, and I'm sincerely hoping that nothing terrible has happened.
But first: this is for you babe.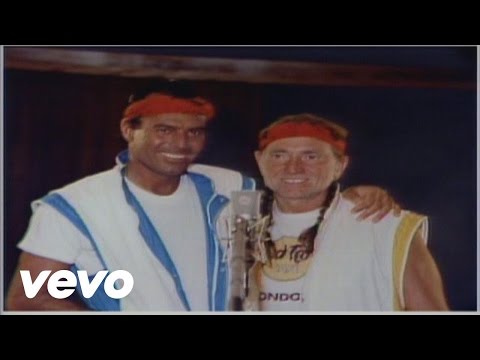 Anyway: here are some exciting examples of what you can look forward to in the weeks ahead, as I presented to you The Woman's Website Approach to astrology. Again: you're welcome.
Aries:
– Boldness: the key to your personal appeal
– Women who run with wolves : why they end up alone (except for a few wolves)
Taurus:
– Providing care and comfort: the key to a man's heart
– If you love someone, set them free. Then go get another one. That thing wasn't going to work anyway.
Gemini:
-10 ways to show people your charm and intelligence
-10 things you don't understand about man no matter how hard you try. Give up.
Cancer:
– Sensitivity is sexy. Embrace its power!
– Lose 10 pounds off those jumbo thighs of yours in a week!
Leo:
– Make yourself the star of your own romantic movie!
– 12 celebrities who died miserable and alone.
Virgo:
-Making your world more perfect, one small step at a time
-Are you too demanding to be a relationship? Your cats don't think so!
Libra:
– Understanding and compassion: the keys to a successful relationship
– Understanding your man: 147 things you aren't doing right.
Scorpio:
– sexual intensity: the key to capturing the man of your dreams
– are you too inflexible? Take our quiz even though you won't accept the answer
Sagittarius:
– Unlimited horizons: the power of your personal freedom
– Laundry, dusting, maintaining relationships, & 5 other things you suck at
Capricorn:
– Ambition is sexy: maximizing your attractiveness at work
– When you win the race, you cross the finish line alone.
Aquarius:
– Embrace your uniqueness and become master of your world!
– "Quirky" isn't cute: if they don't understand you they won't be attracted to you
Pisces:
– The incredible power of emotional understanding
– Ten things you STILL don't realize were all your fault (Number 7 will stun you!)
(Editor's Update: the original Matthew Currie has been discovered alive in the basement of the apartment building, suffering from a mild concussion. He was found chained to the boiler ranting incoherently about identity theft and evil twins. We apologize for the interruption in service.)
Want a free e-book? Sure you do! Click HERE!
Questions about your birth chart, or astrology in general? Want to know more about my big discount on readings for new clients? Want a free month of my NEW Subscription Service? Write me for details!
CLICK HERE to join the Oh My Stars Facebook Fan Page, and get exclusive content, an additional discount on a reading, more material on blog entries, AND ANOTHER free e-book!