Rosh Hashanah, the Jewish New Year, begins this week at sundown Wednesday, notes Elizabeth Tenety in the Washington Post's On Faith section.
During the one-day holiday, Jews will welcome in the year 5772 — and kick off more than a week of traditional observances, concluding with Yom Kippur, their somber "Day of Atonement," which begins at sundown on October 8 this year.
"Not quite in the Rosh Hashanah mood yet?" asks Tenety. "Your friends at Aish.com are here to help. Their 'Rosh Hashanah Rock Anthem,' has gone viral."
A rockin' Rosh Hashanah? See for yourself: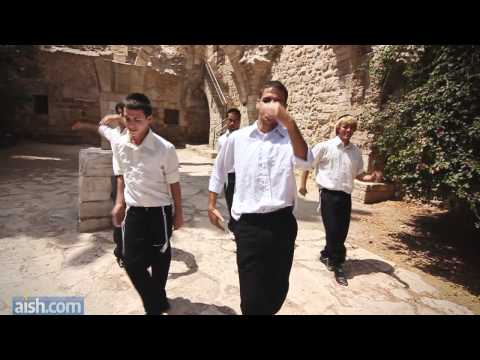 And just in case you're not so sure that's how to celebrate such a solemn holiday, check out this video with presidential hopeful Rick Perry getting into the spirit with a bunch of rabbis last December at Hannukah, the Jewish Festival of Lights. If you want to see the governor of Texas dancing with the rebbes, it happens right around the five-minute mark.