C
Lowest Recommended Age:
Mature High Schooler
MPAA Rating:
Rated R for sexual material, full frontal nudity, language throughout, and drug and alcohol content
Release Date:
July 29, 2016
C
Lowest Recommended Age:
High School
MPAA Rating:
Rated PG-13 for intense sequences of violence and action, and brief strong language
Release Date:
July 29, 2016
B+
Lowest Recommended Age:
Middle School
MPAA Rating:
Release Date:
July 15, 2016
Lowest Recommended Age:
Middle School
MPAA Rating:
Rated PG-13 for thematic elements including strong language and some bullying behavior, a suggestive image, drug material and teen smoking
Release Date:
April 22, 2016
B+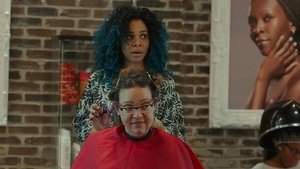 Lowest Recommended Age:
Middle School
MPAA Rating:
Rated PG-13 for sexual material and language
Release Date:
April 15, 2015
C
Lowest Recommended Age:
Mature High Schooler
MPAA Rating:
Rated R for sexual content, language and brief drug use
Release Date:
April 8, 2016
| This product uses the TMDb API but is not endorsed or certified by TMDb.
What kind of movie do you feel like?
Ask Movie Mom
Click here
On Day 3 of Comic-Con 2016, I:
Attended a panel of production designers whose work ranged from "The Avengers" to "Justified," "True Blood," and "America's Top Model," and learned that one of the most important distinctions between designing for movies and designing for television is: doors. For a movie, the entire story is spelled out so you know everything you will need for entrances and exits. But television series go on (if they're lucky) for years, and you never know when you'll need another door.
Attended a panel of top women producers and directors whose work included "Twilight," "300" and the upcoming "Wonder Woman," who talked about working to make sure we see more strong, independent female characters presented by more women behind the scenes,
Had my picture taken with the characters from "Kubo and the Two Strings," coming out next month.
Saw vinyl versions of the "Star Wars" soundtrack with holograms of the Millennium Falcon and X-Wing fighter suspended above them.
Realized that a lot of what I see involves not-scary things being made scary (zombie teletubbies), or scary things being made not scary (Funko Pop Freddy from "Nightmare on Elm Street").
Heard the Captured Aural Phantasy Theatre perform stories from 1950's and 60's romance comics.
Attended the Masquerade costume competition, always one of the highlights of SDCC, with a sensational version of Lumiere from "Beauty and the Beast" and an Addams Family number that included "relatives" Sam, Patch, Douglas, and Grizzly. Both won top awards.  But the highlight of the evening was a re-enactment of the climactic fight scene between Kylo Ren and Rey in "Star Wars: The Force Awakens."  When Rey held out her palm to use the Force, Kylo Ren dropped to one knee and pulled a red ring box out of his pocket. He was proposing!  And she accepted!  The crowd stood up and cheered.
On Day 2 of San Diego Comic-Con, I:
Attended a panel of writers and producers for one of my favorite television shows, "The Big Bang Theory," moderated by Melissa Rauch, who plays Bernadette. The writers are genuine fanboys — and one fangirl — and spoke about how some of their own experiences and obsessions become a part of the show. And they revealed a new guest star, who came out on stage to greet us: "30 Rock's" Jack McBrayer, who will play Penny's brother. Katey Sagal will be returning as her mother.
Spoke to the very handsome and charming Jason Matthew Smith, who performed in three "Star Trek" movies but ended up on screen in just one,
Spoke to the lovely and warm-hearted Caroline Williams, who starred in "Texas Chainsaw Massacre 2" and got a part in "Sharknado 4" (airing July 31, 2016) via Facebook. Yes, she is Stretch again and has a chainsaw.
Attended a panel on diversity in animation with some of the greatest animators of all time, people who worked on everything from Disney classics to Hanna-Barbera, Bob Clampett, Charlie Brown specials and "The Simpsons,"
Heard a presentation about a new streaming service called Shudder, specializing in horror, with categories like demonic possession, child murderers, and zombies. In a very typical Comic-Con experience, it was held in one of the smaller rooms, without a line and some seats left over, and on the panel was the star of three of the biggest films of all time, Elijah Wood.
On the first full day of San Diego Comic-Con, I:
Ran into a "Sharknado 4" parade with Elvises on stilts,
Talked to CBS television series stars, including James Wolk of "Zoo," Tyler James Williams of "Criminal Minds: Beyond Borders," Eddie Kaye Thomas and Jaydn Wong from "Scorpion," Wilmer Valderrama of "NCIS," and Megan Ketch of "American Gothic,"
Saw directors Oliver Stone and Luc Besson in their first-ever Comic-Con appearances, to talk about their upcoming films "Snowden" and "Valerian and the City of a Thousand Planets,"
Heard a fascinating discussion about Mormon comic artists,
Visited an interactive experience inspired by the new television series, "Timeless," that involved being swirled around in a Gravitron and exiting into a hallway showing that past historical events had been altered and being so dizzy it seemed like they might be true, and
Attended one of my favorite annual events, the Mad about MAD — MAD Magazine panel. There were jokes about the current political candidates, of course. When asked if they weren't secretly hoping Trump would win because he provides such good material, they said that they were sure whoever got elected would give them plenty to make fun of. MAD has a free ebook on Donald Trump and some of its most popular artwork is now available on Zazzle. They have a forthcoming parody book called Goodnight Batcave. I was delighted to hear that "MADtv" is returning to television, Tuesday nights on the CW. In response to questions, John Ficarra said that yes, they've been sued (by Irving Berlin), and that the stories that produce the most hate mail are when they make fun of boy bands. And I love to hear the stories of the legendary trips the entire staff used to take together. On one cruise to Bermuda, they played a joke on MAD founder Wiliam Gaines by re-enacting the famous stateroom scene from "A Night at the Opera." By the time the room was filled with MAD writers and artists, crew members, and random strangers, he was roaring with laughter. And so, as they told the story, was the audience, still MAD about MAD.
Emma Stone and Ryan Gosling, who were marvelous together in "Crazy Stupid Love," reunite in a musical called "Lala Land."