| This product uses the TMDb API but is not endorsed or certified by TMDb.
What kind of movie do you feel like?
Ask Movie Mom
Click here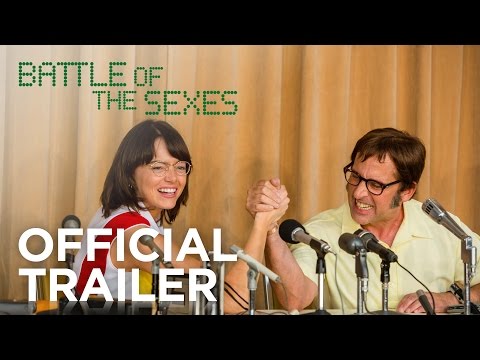 Emma Stone and Steve Carell star in "Battle of the Sexes," the true story of the famous 1972 tennis match between women's champion Billie Jean King and middle-ranked, middle-aged men's player Bobby Riggs, who bragged that even someone at his level could beat any woman. Riggs, a publicity-savvy showman, had already beat Margaret Court and ramped up the intensity of his challenge with sexist comments, at the height of the Equal Rights Amendment era of the women's movement. The movie is directed by "Little Miss Sunshine's" Jonathan Dayton and Valerie Faris.
It was great to catch up with Ilya Tovbis to hear about this year's Washington Jewish Film Festival. I will be hosting "A Classy Broad" and interviewing its subject, trailblazing Hollywood executive Marcia Nasatir and filmmaker Anne Goursaud following the film. The schedule includes a screening of "Clueless" with writer/director Amy Heckerling, and a 45th anniversary screening of "Cabaret."
Once again, Tovbis found a theme emerging from the films selected, despite the wide variety of genres and countries of origin. "I think the most timely theme that we have identified, very much reflecting the current political moment both nationally and also globally is our Mechanism of Extremism series which is looking at extremism and governments and societies from 1899 through to today. We have also continued a theme from last year which we actually intend to make an annual one, our Rated LGBTQ series. And then lastly on a much lighter side we found a whole lot of comedies of various sorts so we have bundled them together in a series called Laugh Track.
Special guests this year include two Visionary Award winners that Tovbis says he is "thrilled about, Barry Levinson, who based films like "Diner" and "Liberty Heights" on his own experiences. "The other winner is Agnieszka Holland who was Oscar-nominated twice, most recently with 'In Darkness.' We'll be doing a repertory screening of her rarely shown 1985 film 'Angry Harvest.'"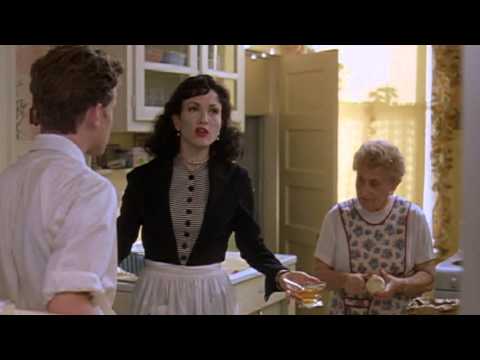 The films will be of interest to Jewish and non-Jewish audiences. "I think we view ourselves first and foremost as a cultural artistic festival that has a Jewish interest. These films will appeal to a large audience that's interested in great independent cinema. We do outreach to a whole host of organizations including arts organizations, nonprofits, issue driven organizations, different constituencies. As you dive deeper into the films you have this range of 136 events, with something for everyone. We have as always a lot of films on minority and Arab citizens of Israel and then we have some fun partnerships. We're working with the local version of Comic Con, Awesome Con for our sci-fi films.
Tovbis has scheduled question and answer sessions following many of the films, with the filmmakers or with local experts. "We have a great partnership this year with the US Holocaust Museum and so many of the Holocaust films feature incredible experts from their museum which range from music historians and cultural historians and others dealing with issues of euthanasia and Romany treatment during the Holocaust."
Many of the films are being shown for the first time in the US or in the area, and some of the older films are rare or recently restored. "And we hope that being in the festival will get distribution for some of the films that are not scheduled for theatrical release," Tovbis said.
Another highlight is an evening celebrating Yiddish culture across artistic media. "We are starting out with 'A Letter To Mother,' which is a fabulous and also a really timely Polish film. It was filmed shortly before the Blitzkrieg and was the highest in this film in the American theaters a couple of weeks after the Blitzkrieg and it was the highest grossing Yiddish film in American theaters when it was released a couple of weeks after the Blitzkrieg. It is a really interesting historical document. The film itself, while it was shot then, takes place shortly before World War I and talks a lot about Jewish displacement for economic reasons from Europe to America and there's a lot of relevance to the current refugee crisis." The film will be followed by a live performance of Yiddish songs from a Dutch band called Nikitov.
Tovbis says, "I think one film that could fly under the radar is 'People That Are Not Me,' which is filmed by an Israeli woman named Hadas Ben Aroya who is really the entire force behind the film." He compares it to critically acclaimed independent films like "Frances Ha" and Lena Dunham's "Girls." "It is very current, part of a new Israeli cinema of a kind don't think I've seen come out of that country before, very sexually forward feminist, sort of wears its beliefs on its sleeve. It is not apologetic, it's not tidy, it has this kind of really interesting take on modern romance or lack thereof or trying to find meaning for someone in their 20s or 30s but is very innovative in the way it's shot. So I'm really excited about her as a new voice."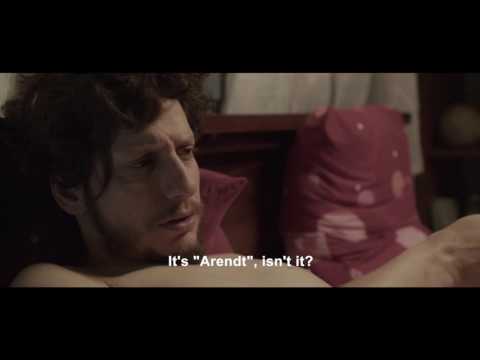 I am so proud to have an essay (about cookies) in Sisterwritereaters, the marvelous new book of essays about women and food, and so lucky to be a part of the extraordinary group of wise, funny, and smart group of contributors. Laura Shumaker, who also wrote about cookies (really, the topic is endlessly interesting), has another story about cookies on her blog, and kindly allowed me to share it.
When I was in the 4th grade, I took a cooking class with my friend Linda, which was dangerous because whenever we were together we giggled uncontrollably with little provocation. Linda and I both had serious face altering braces and wore our hair in pigtails tied with fluorescent yarn.

The first assignment was baking chocolate chip cookies. The ingredients– butter, sugar, eggs, vanilla, baking soda, salt and chocolate chips– were lined up on the formica counter of the kitchen of our school cafeteria in the order they were to be used.

Linda and I worked the assignment together, giggling like always as we scooped the flour and sugar from one gallon bins with metal measuring cups, leveling them off with a knife for precision.

"No licking," said the instructor sternly as we scooped the batter on to the cookie sheets. We baked the cookies as instructed for 8 minutes. I remember thinking that they looked perfect, but didn't smell like the cookies that I baked at home with my mom.

After the prescribed 5 minuted cooling time, Linda and I sampled the cookies simultaneously–then spit-sprayed them out. They were not just salty, they were salt cookies.

We had confused the sugar bin with the salt bin.

"What a waste," I heard the instructor say under her breath. "Spoiled brats." Did she think we did it on purpose?

I felt terrible, but I couldn't stop laughing, and neither could Linda. It can really hurt when you can't stop laughing when you know you need to.

__

I started to cry when I told my mom the story, and was relieved to see her stifling laughter. She told me I'd feel much better if I wrote the cooking instructor a note of apology, that it was also the right thing to do and that of course I should always be respectful. Even when cooking instructor makes the obvious mistake of putting salt in a one gallon bin right next to the sugar.