C
Lowest Recommended Age:
Mature High Schooler
MPAA Rating:
Rated R for sexual material, full frontal nudity, language throughout, and drug and alcohol content
Release Date:
July 29, 2016
C
Lowest Recommended Age:
High School
MPAA Rating:
Rated PG-13 for intense sequences of violence and action, and brief strong language
Release Date:
July 29, 2016
B+
Lowest Recommended Age:
Middle School
MPAA Rating:
Release Date:
July 15, 2016
Lowest Recommended Age:
Middle School
MPAA Rating:
Rated PG-13 for thematic elements including strong language and some bullying behavior, a suggestive image, drug material and teen smoking
Release Date:
April 22, 2016
B+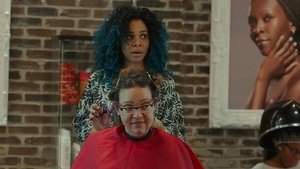 Lowest Recommended Age:
Middle School
MPAA Rating:
Rated PG-13 for sexual material and language
Release Date:
April 15, 2015
C
Lowest Recommended Age:
Mature High Schooler
MPAA Rating:
Rated R for sexual content, language and brief drug use
Release Date:
April 8, 2016
| This product uses the TMDb API but is not endorsed or certified by TMDb.
What kind of movie do you feel like?
Ask Movie Mom
Click here
We mourn the loss of singer Marni Nixon, whose provided the voice for musical numbers in films from "Gentlemen Prefer Blondes" to "West Side Story."
She sang for Deborah Kerr in "The King and I."
She sang for Audrey Hepburn in "My Fair Lady."
She sang the operatic flourishes at the beginning of Marilyn Monroe's "Diamonds are a Girl's Best Friend."
And she sang for Natalie Wood in "West Side Story."
She appeared on screen and did her own singing as a nun in "The Sound of Music." Here she sings some of the songs from the film as a guide for the singers who would be dubbing the international editions.
The New York Times reported that Hollywood tried to keep her participation in the films quiet.
Ms. Kerr was nominated for an Academy Award in 1956 for her role as Anna in "The King and I"; the film's soundtrack album sold hundreds of thousands of copies. For singing Anna's part on that album, Ms. Nixon recalled, she received a total of $420.

"You always had to sign a contract that nothing would be revealed," Ms. Nixon told the ABC News program "Nightline" in 2007. "Twentieth Century Fox, when I did 'The King and I,' threatened me." She continued, "They said, if anybody ever knows that you did any part of the dubbing for Deborah Kerr, we'll see to it that you don't work in town again."
Ms. Nixon had an extensive career in theater and concert performances but is best remembered for the films the producers did not want anyone to know she sang in. May her memory be a blessing.
I can't believe it's the last day of Comic-Con, but in part that is because I am too exhausted to muster the energy to think about it. More coming, including pictures of some of my favorite costumes, but for now, some of what I did today:
Got my picture taken in a Walking Dead crashed plane, being attacked by zombies,
Attended a panel led by my dear friends the Winner Twins, Brittany and Brianna Winner, award-winning novelists whose first book was published when they were twelve. They were joined by Graeme Manson (co-creator, executive producer, and showrunner of Orphan Black), Richard Hatch (Captain Apollo/Tom Zarek of Battlestar Galactica, author of the bestselling Battlestar Galactica book series), and Stephen Glickman (comedy writer, producer, star of Big Time Rush, Workaholics), who all provided great advice and inspiration for those hoping to write novels or screenplays.
Watched the world premiere of a new animated film for children called "Super Hero Girls: Hero of the Year," with young versions of Supergirl, Harley Quinn, Wonder Woman, and more having adventures and making friends at a school for superheroes.
Heard women who write and illustrated the underground Wimmen's Commix of late 1960's-70's tell their stories.
Participated in the Starship Smackdown, a Comic-Con tradition that combines two of the event's most appealing themes — stunning mastery of pop culture minutiae and a sense of humor about it. Participants from the world of sci-fi and one actual scientist get together to debate which is the greatest fictional starship of them all. (It usually comes down to the Enterprise and the Millennium Falcon.) And it is enormous fun.
These and other SDCC panels will be available on the new Comic-Con streaming service.
From JK Rowling and the world of Harry Potter:
On Day 3 of Comic-Con 2016, I:
Attended a panel of production designers whose work ranged from "The Avengers" to "Justified," "True Blood," and "America's Top Model," and learned that one of the most important distinctions between designing for movies and designing for television is: doors. For a movie, the entire story is spelled out so you know everything you will need for entrances and exits. But television series go on (if they're lucky) for years, and you never know when you'll need another door.
Attended a panel of top women producers and directors whose work included "Twilight," "300" and the upcoming "Wonder Woman," who talked about working to make sure we see more strong, independent female characters presented by more women behind the scenes,
Had my picture taken with the characters from "Kubo and the Two Strings," coming out next month.
Saw vinyl versions of the "Star Wars" soundtrack with holograms of the Millennium Falcon and X-Wing fighter suspended above them.
Realized that a lot of what I see involves not-scary things being made scary (zombie teletubbies), or scary things being made not scary (Funko Pop Freddy from "Nightmare on Elm Street").
Heard the Captured Aural Phantasy Theatre perform stories from 1950's and 60's romance comics.
Attended the Masquerade costume competition, always one of the highlights of SDCC, with a sensational version of Lumiere from "Beauty and the Beast" and an Addams Family number that included "relatives" Sam, Patch, Douglas, and Grizzly. Both won top awards.  But the highlight of the evening was a re-enactment of the climactic fight scene between Kylo Ren and Rey in "Star Wars: The Force Awakens."  When Rey held out her palm to use the Force, Kylo Ren dropped to one knee and pulled a red ring box out of his pocket. He was proposing!  And she accepted!  The crowd stood up and cheered.