| This product uses the TMDb API but is not endorsed or certified by TMDb.
What kind of movie do you feel like?
Ask Movie Mom
Click here
Why have there been no great films about George Washington?
And why are there so many films featuring Abraham Lincoln? From the John Ford classic Young Mr. Lincoln
, starring Henry Fonda, to Bill & Ted's Excellent Adventure
, there is something about the tall man with the wry sense of humor that is very cinematic.
Then there are fictional movie Presidents like Polly Bergen as the first woman Chief Executive and Harrison Ford as an almost-superhero President in "Air Force One."  Be sure to check out Yahoo's slideshow of real-life Presidents portrayed on screen.
Ten Presidential movies for President's Day:
1. Young Mr. Lincoln
 Long before he ran for President, we see Abe Lincoln mourn his first love and defend his first clients.
2. Independence Day
 Bill Pullman is a former fighter pilot who leads America and the world after an alien attack.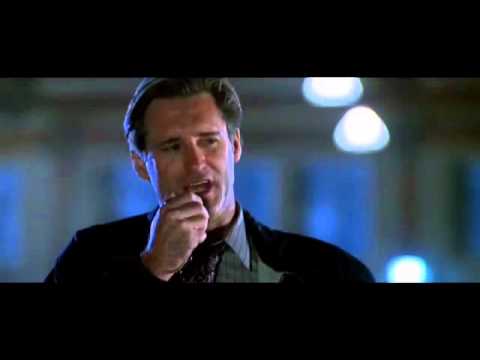 3. Dr. Strangelove or How I Learned to Stop Worrying and Love the Bomb
 This cold-war farce has Peter Sellers in three roles, including President of the United States. His conversation with his counterpart in the USSR is a masterpiece. (Some mature material).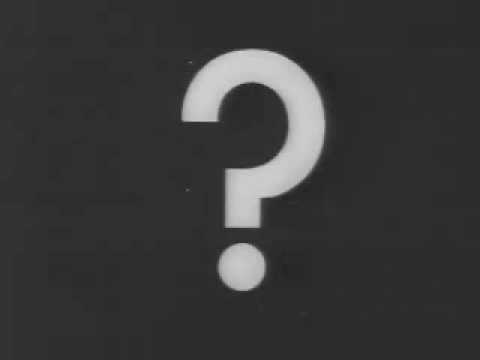 4. "Kisses for My President" This all-but forgotten 1964 film features Polly Bergen as the nation's first female President, but in this pre-feminist era its focus is on the problems faced by her husband, played by Fred McMurray. It is every bit as silly as its title suggests and you will never believe how it all gets resolved. (Guesses welcome)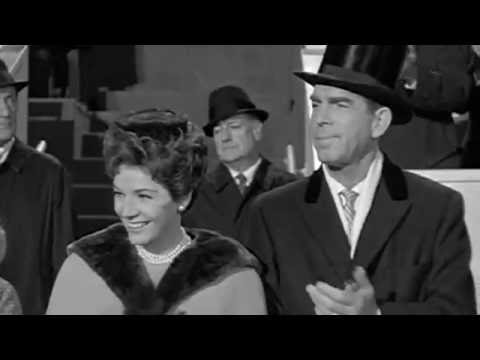 5. Air Force One
 Harrison Ford is the President as action hero. When Air Force One is captured by terrorists, it's a good thing that the man who played Han Solo and Indiana Jones is on hand.
6. Welcome To Mooseport
Gene Hackman plays a former President who ends up competing with small town guy Ray Romano in a mayoral race and for Maura Tierney.
7. Guarding Tess
Shirley MacLaine is a former first lady and Nicolas Cage is her bored Secret Service guard in this comedy-drama with some funny moments — and some touching ones, too.
8. Dave
Kevin Kline plays a man hired to impersonate the President (also Kline) whose challenges include fooling the First Lady (Sigourney Weaver) in this charming comedy.
9. The American President
Michael Douglas plays a President in love in this witty story from the man who would go on to create "The West Wing" with Martin Sheen, seen here as a Presidential aide.
10. The President's Analyst
The focus is on the psychiatrist who treats the President in this satire starring James Coburn.
And don't forget Richard Nixon in "Nixon" (Anthony Hopkins), "Frost/Nixon" (Frank Langella), and "Dick" (Dan Hedaya), John F. Kennedy in "13 Days" (Bruce Greenwood) and "PT 109" (Cliff Robertson), George W. Bush in "W" (James Brolin, with James Cromwell as his father, President George H.W. Bush), and Franklin Roosevelt in "Hyde Park on Hudson" (Bill Murray), "Eleanor and Franklin" (Edward Hermann), and "Sunrise at Campobello" (Ralph Bellamy).  In "The Remarkable Andrew," the ghost of Andrew Jackson (Brian Donlevy) helps a teacher played by William Holden expose some corruption in his local government and Theodore Roosevelt appears in "The Wind and the Lion" and "My Girl Tisa."
Milly Pierce: A Slave Turned Slave-Owner in Pre-Civil War Virginia
is free for five days.
Black, female and on her own, Milly Pierce embodies in many ways the long, complex and convoluted quest for equality that continues to characterize the odyssey of American women and minorities. This astonishing true story of an enslaved woman who won her freedom and found that the only way she could survive was to herself become a slaveholder echoes the themes of the Pulitzer Prize-winning novel by Edward P. Jones, The Known World. Milly Pierce did not merely survive white oppression, she made a place for herself in the white power structure—and prospered as a "free woman of colour" rather than a freed slave. She did not accept her freedom meekly as a gift from her white master, she claimed that freedom as her own natural condition. As the Virginia legislature imposed new restrictions on free black citizens' right to work, to education, to worship, to assemble and to trial by jury, Milly Pierce literally held her ground, the first black woman to own land in that part of the state, and thriving as an astute businesswoman. CeCe Bullard's meticulously researched book tells her story for the first time.
A free ebook for Black History Month —
We are honored to present an exclusive clip from the Oscar-nominated film "Hacksaw Ridge," directed by Mel Gibson. It is the true story of Desmond Doss (Andrew Garfield, also nominated for an Oscar), a WWII medic who refused to fire a gun and saved the lives of more than 70 soldiers on Okinawa. The movie will be released on DVD and Blu-Ray on February 21, 2017.
"The Feud" is the new series from Ryan Murphy ("Glee," "American Horror Story," "Nip/Tuck," "American Crime Story"), with three Oscar-winning actresses in the real-life story of three Oscar-winning actresses. Susan Sarandon played Bette Davis, Jessica Lange plays Joan Crawford, and Catherine Zeta Jones plays Olivia de Havilland in a story that takes place at in the 1960's, when their stardom was waning. Davis and Crawford, both known to be temperamental divas who were intensely competitive and loathed each other so much it was almost a hobby, were cast in the grotesque horror film "Whatever Happened to Baby Jane?" They played sisters, both performers (yes, that means actresses are playing actresses playing actresses). Davis was Jane, a former child star and Crawford was Blanche, a one-time movie star, now paralyzed following an accident, and thus dependant on Jane, who delights in torturing her.
"The Feud" is the behind-the-scenes story of Davis and Crawford as they made the film. The cast includes Alfred Molina as director Robert Aldrich, Judy Davis as gossip columnist Hedda Hopper, Oscar winner Kathy Bates as Joan Blondell, and Murphy favorite Sarah Paulson as Geraldine Page.
Bette and Joan: The Divine Feud has more details about the decades-long animosity between the two stars, including Davis ordering a Coke machine for the "Whatever Happened to Baby Jane?" crew — because Crawford was married to the CEO of Pepsi.