C
Lowest Recommended Age:
High School
MPAA Rating:
Rated PG-13 for intense sequences of violence and action, and brief strong language
Release Date:
July 29, 2016
B+
Lowest Recommended Age:
Middle School
MPAA Rating:
Release Date:
July 15, 2016
B
Lowest Recommended Age:
Mature High Schooler
MPAA Rating:
Rated R for strong violence, language throughout, some sexual content and drug material
Release Date:
July 12, 2016
Lowest Recommended Age:
Middle School
MPAA Rating:
Rated PG-13 for thematic elements including strong language and some bullying behavior, a suggestive image, drug material and teen smoking
Release Date:
April 22, 2016
B+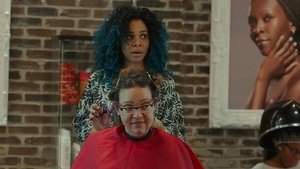 Lowest Recommended Age:
Middle School
MPAA Rating:
Rated PG-13 for sexual material and language
Release Date:
April 15, 2015
C
Lowest Recommended Age:
Mature High Schooler
MPAA Rating:
Rated R for sexual content, language and brief drug use
Release Date:
April 8, 2016
| This product uses the TMDb API but is not endorsed or certified by TMDb.
What kind of movie do you feel like?
Ask Movie Mom
Click here
This sunny documentary about a sailboat race across the Pacific Ocean is a bit of a throwback to the days when a night at the movies included some cartoons, a newsreel, and a travelogue. It has a lot of postcard-pretty pictures of glorious sunsets and fresh-faced kids. But for a movie about a lot of hard work leading up to an attempt to beat the world champs, it is rather laid back.
Roy Disney, nephew of Walt Disney, is the man behind the documentary and its title ship and at times it feels like a reality-show version of "The Mickey Mouse Club Goes to Sea." Fifteen young sailors are selected from a range of competitors and they are brought to Hawaii for sailing boot camp. Then eleven are selected for the team and they choose a captain and assign positions for the race from California to Hawaii.
The kids, all in late teens or early twenties, are all high-spirited and wholesome. But despite a few "up close and personal" tidbits, it is hard to keep them all straight, in part because while they have a range of accents, they don't have much variety of vocabulary. If you eat a handful of popcorn every time one of them says "awesome" or "rad," you'll be at the bottom of the bucket long before they reach Hawaii. The training scenes do not tell us enough about what skills they will need onboard and the racing scenes lack momentum because we — like the crew — go for days without knowing where they are in relation to the competition. Like the ship, the movie gets becalmed.
Entertainment Weekly has the latest on what could be next summer's biggest box office smash, the rebooted "Star Trek" from J.J. Abrams (creator of Alias
and Lost
).
After 10 often dismal movies, Star Trek had turned into a pop culture punchline. Even people who'd built their entire careers around Trek could see the writing on the wall. "Star Trek," says Leonard Nimoy, "had run its course." But director J.J. Abrams believes he can make the franchise cool again….
Abrams says he was also drawn to the project because he believed in–and wanted to evangelize–Trek's unabashed ideal­ism. "I think a movie that shows people of various races working together and surviving hundreds of years from now is not a bad message to put out right now," says Abrams. That ethos may seem cornball to an America darkened by a decade's worth of catastrophe, but after an election season that has seen both presidential nomi­nees run on "hope" and "change," Star Trek just may find itself on the leading wave of a zeitgeist shift–away from bleak, brood­ing blockbusters and toward the light. "In a world where a movie as incredibly produced as The Dark Knight is raking in gazillions of dollars, Star Trek stands in stark contrast," Abrams says. "It was important to me that optimism be cool again."
That sounds like something to please the fanboys and bring in a whole new audience. I can't wait!