C
Lowest Recommended Age:
Mature High Schooler
MPAA Rating:
Rated R for sexual material, full frontal nudity, language throughout, and drug and alcohol content
Release Date:
July 29, 2016
C
Lowest Recommended Age:
High School
MPAA Rating:
Rated PG-13 for intense sequences of violence and action, and brief strong language
Release Date:
July 29, 2016
B+
Lowest Recommended Age:
Middle School
MPAA Rating:
Release Date:
July 15, 2016
Lowest Recommended Age:
Middle School
MPAA Rating:
Rated PG-13 for thematic elements including strong language and some bullying behavior, a suggestive image, drug material and teen smoking
Release Date:
April 22, 2016
B+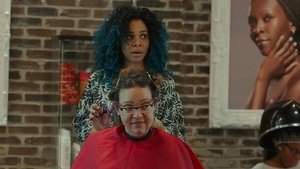 Lowest Recommended Age:
Middle School
MPAA Rating:
Rated PG-13 for sexual material and language
Release Date:
April 15, 2015
C
Lowest Recommended Age:
Mature High Schooler
MPAA Rating:
Rated R for sexual content, language and brief drug use
Release Date:
April 8, 2016
| This product uses the TMDb API but is not endorsed or certified by TMDb.
What kind of movie do you feel like?
Ask Movie Mom
Click here
Disney's new Tinkerbell DVD will let us hear Tinkerbell's voice for the first time in her first-ever feature film. Get a sneak peek behind the scenes from this clip.
Hundreds of news articles are referring to our current economic crisis as the worst since the Great Depression of the 1930's. Movies were just coming of age in that decade. The first talkie was "The Jazz Singer" in 1927 and the first three-strip Technicolor film was "Becky Sharp" in 1935. So the first big contemporary story told in movies was about the Depression and films as varied as Meet John Doe
, Swing Time
, Mr. Deeds Goes to Town
, The Grapes of Wrath
, Sullivan's Travels
, Gold Diggers of 1933
, Modern Times
, and The Poor Little Rich Girl
with Shirley Temple, the Depression era's top box office star, both reflected and influenced their time.
In The Guardian, David Thomson writes about the classic films of the 30's and his pessimism that the current economic struggles will produce anything as enduring.
In 1930, the talent in American pictures was from literature, the theatre and journalism, with educated backgrounds and a shared sense of the moral identity in being American. Today's talent consists of absurdly rich young people who have made the hits of the past dozen years. They know very little about life, except what they have to lose. Those people and much of the audience have lost the habit, or even the memory, of hard times.
While we might not see anything like Ginger Rogers singing "We're in the Money" in pig latin during the recovery from this economic upheaval, history has shown that the toughest times most often produce the greatest art. Furthermore, just as technology transformed the movies of the 1930's, changes that it possible for people to create and distribute movies outside the studio system are opening up the chance to share stories and ideas to a much broader range of people from a much broader range of backgrounds than was possible 80 years ago. I look forward to seeing what hardship inspires. And in the meantime, we can still enjoy Ginger singing about how she's in-way the oney-may.
Two thoughtful and provocative articles bookend one of most challenging questions in American culture — the role of race at the collision point of art and commerce. In The Washington Post, Neely Tucker writes about Stars on the Field but Shared Glory on Film — the way that biopics about African-American sports stars always seem to end up being about the relationship of the athletes to their white mentor/competitors. The classic Brian's Song

was based on the memoir of Gale Sayers. But the movie pushed him to the sidelines — even the title was a reference to his teammate, Brian Piccolo, and the impact his death had on Sayers. The current release, The Express, like many films ostensibly about minority characters, spends as much or more time on a white character (the coach played by Dennis Quaid).
In the Washington Post, Tucker talks about the evolution of the minority in sports movie:
By the 1990s, the prevailing idea on screen about black athletes was mostly downbeat. It was about exploitation of vulnerable young black men to play for rich white colleges or pro teams; it was about white corruption and greed. There was a steady stream of these: "Above the Rim," "Blue Chips," "He Got Game" and the superb documentary "Hoop Dreams."
But the interracial harmony story line began percolating in "The Hurricane," in 1999, which featured an embittered black athlete and criminal turning toward the light. And in 2000 came Disney's "Remember the Titans."
It starred Denzel Washington as Boone at T.C. Williams High, taking over and integrating the team in 1971. In real life, the team played other integrated teams and roared to an undefeated, rarely-scored-upon state title. In the film, they play against all-white teams and Washington's character withstands racist referees, school boosters and team mutinies to win the championship on a last-second, miracle play.

After "Titans," which took in $115 million at the U.S. box office, more studios adopted the same formula: Revisit the civil rights era through a feel-good sports epic, based on a true story. Have some clearly identified white racists, some good white folks and a black hero, who is possessed of a greater morality, patience and ability. Show the whites helping in key moments, either with bureaucracy or running interference against racists. In the final reel, have the white and black main characters as close friends.
I'm in the studio this morning with Brett and Tracy, two of my very favorite people! We'll be talking about "High School Musical 3," "Pride and Glory," and of course the fabulous Tallgrass Film Festival, which I'll be attending today and tomorrow. Many, many thanks to Brett and Tracy and Kathy Deane and Susan Moneypenny for inviting me and for their wonderful hospitality.