C
Lowest Recommended Age:
Mature High Schooler
MPAA Rating:
Rated R for sexual material, full frontal nudity, language throughout, and drug and alcohol content
Release Date:
July 29, 2016
C
Lowest Recommended Age:
High School
MPAA Rating:
Rated PG-13 for intense sequences of violence and action, and brief strong language
Release Date:
July 29, 2016
B+
Lowest Recommended Age:
Middle School
MPAA Rating:
Release Date:
July 15, 2016
Lowest Recommended Age:
Middle School
MPAA Rating:
Rated PG-13 for thematic elements including strong language and some bullying behavior, a suggestive image, drug material and teen smoking
Release Date:
April 22, 2016
B+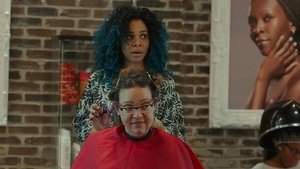 Lowest Recommended Age:
Middle School
MPAA Rating:
Rated PG-13 for sexual material and language
Release Date:
April 15, 2015
C
Lowest Recommended Age:
Mature High Schooler
MPAA Rating:
Rated R for sexual content, language and brief drug use
Release Date:
April 8, 2016
| This product uses the TMDb API but is not endorsed or certified by TMDb.
What kind of movie do you feel like?
Ask Movie Mom
Click here
For the man who has everything, or, I should say, for the man who WANTS everything, especially TWD (total world domination), Swatch has come out with a collection of watches inspired by James Bond Villains. From General Orlov to Dr. No, from Jaws to Rosa Kleb, Baron Samedi, and even this year's Dominic Greene, the better you know the movie the better you will appreciate the watches' meticulous and often witty detail. Look for the tiny paw print replacing one of the numbers on the Blofeld model and the handcuff-inspired detail on the Kleb watch and the playing card design of the Le Chiffre version.
A promising premise, some intense action, and a lively appearance by Billy Bob Thornton might have been enough to squeak this one by as a summer movie but when the days grow shorter and the wind blows chill we ask for a little more in our movies and this one does not make it.
The always-appealing Shia LaBeouf plays Jerry Shaw, whose job as a "copy associate" requires him to greet customers, "Welcome to Copy Cabana; how can I help you?" He is behind on his rent and gets an "insufficient funds" notice when he visits the ATM. After his brother's funeral, he suddenly has three-quarters of a million dollars and an apartment full of weapons. And then he gets a cell phone call telling him that the FBI will arrive in 30 seconds to arrest him and he needs to run. He stays put, the FBI arrives, and he finds himself being interrogated by Agent Tom Morgan (Thornton). He gets another call with instructions to escape and this time, there is no alternative. Meanwhile, Rachel, a young single mother (Michele Monaghan) who has just put her little boy on a train trip to Washington with his school band, gets a call with instructions, too, threatening to kill her son unless she goes along. They meet ("Who are you and why are people shooting at us?").
Pretty soon, they're on the road together, doing that bickering/personal revelation/impressing each other/building trust dance amidst chases, explosions, and shoot-outs, with Agent Morgan and an investigator from the Air Force (Rosario Dawson) on the trail.
I'm always up for a good paranoid thriller, and these days the incursions on privacy from both increased technological capability and Patriot Act-era transparency provide some plausible and nicely creepy possibilities to explore. What if someone could track all of our conversations, even when our phones were off and process all of the data stored about us, our families, and our friends, at work, at the bank, at the insurance company, in the IRS files. It turns the enemy into something between Hannibal Lecter, the Borg, and the Terminator, with resistance futile in the face of such an implacable and all-knowing foe.
So far, so good. There are some inventively staged moments, especially one that looks like a live-action variation of the climax from "Monsters Inc" with a chase scene in an airport cargo conveyor system. Thornton brings some twisty humor (and, given the variation in quality, his skill as a writer to his own dialogue) to the story. But the thinness of the premise and the even greater thinness of the characterizations kick in and it all begins to fall apart. I can't really explain how dumb the resolution is without spoilers, so I am invoking the legendary "Gothika Rule" and will give away the surprise ending to anyone who sends me an email at moviemom@moviemom.com. Let me just say that it doesn't take an eagle eye to figure it all out.
The Coen brothers may have achieved mainstream success with their Best Picture Oscar for No Country for Old Men, but so much for adapting prestigious literary novels that engage the essential American archetypes; they are back with another twisty, genre-tweaking movie filled with their trademark combination of deadpan delivery by characters who are venal, dumb, or both, plus some shockingly grisly violence.
In past films, the Coens have played on the fine line between being derivative and being clever in adapting genre conventions to shaggy-dog-style discursive plot lines and with the way an understated tone can give an ironic twist to an under-written wisecrack. This movie skates along that fine line but benefits tremendously from two character actors who are usually limited to leading man roles because they happen to be People Magazine Sexiest Men of the Year.
George Clooney plays Harry, a twitchy, slightly anxious, persistently polyamorous U.S. Marshall from the Treasury Department. When he mentions twice that he has never discharged his weapon, we know that gun is going to have to go off before the end of the film. Brad Pitt plays Chad, a dim but energetic personal trainer who is enthusiastic about hydrating, always has his earphones in, doesn't like wearing a suit, and thinks he's hit the big time when a computer disk with some spy-ish looking numbers is found in the ladies' locker room of the health club. Chad finds out that the data belongs to Osborne Cox (John Malcovich, furiously hostile as only John Malcovich can be) and thinks he might be able to get a "reward" for returning it. When Cox doesn't cooperate, Chad and his colleague Linda (Frances McDormand), who desperately needs money so she can get liposuction, decide to find another buyer. But they are so clueless about international affairs that the only country they can think of to sell it to is Russia. They drive over to the Russian embassy and ask the first person they meet there if he wants to pay them for it, promising (without any basis in reality) that there is more where it came from.
Meanwhile, several of these characters run into each other when they are — let's just say looking for love in all the wrong places. And out at Langley, a senior CIA officer briefed on the situation (J.K. Simmons of "Juno") orders that the FBI be kept out, a body in question be "burned," and that he get an update "when it all makes sense." That will be a long wait.
The real fun here is seeing the wickedly comic deftness of Clooney and Pitt, liberated from the burden of glamor and clearly enjoying themselves tremendously. Tilda Swinton is nicely steely as Cox's doctor wife, Richard Jenkins is endearingly timid as the lovelorn manager of the health club, and McDormand delivers as the relentlessly positive believer in the infinite possibilities of self-improvement. There are some lightly touched themes of delusion, "negativity," and looking for love in all the wrong places that might be a glimpse of a larger statement about world affairs. But we can't be expected to unpack all of that for at least a decade. In the meantime, those who are looking for a return to the confounding archness and stylized dryness from the minds of the Coens will enjoy this latest peek into their view of the world.
Top Ten 2008
1. Frost/Nixon
2. Rachel Getting Married
3. Milk
4. Wall?E
5. I've Loved You So Long
6. The Visitor
7. Be Kind Rewind
8. Doubt
9. Iron Man
10. Son of Rambow
Slumdog Millionaire, Shine a Light, Man on Wire, IOUSA, The Wrestler, The Fall
Top Ten for Families
1. Wall?E
2. Kung Fu Panda
3. Horton Hears a Who
4. Bolt
5. Kit Kittredge: An American Girl
6. Nim's Island
7. High School Musical 3
8. City of Ember
9. Son of Rambow
10. Madagascar: Escape 2 Africa