B+
Lowest Recommended Age:
Middle School
MPAA Rating:
Release Date:
July 15, 2016
B
Lowest Recommended Age:
Mature High Schooler
MPAA Rating:
Rated R for strong violence, language throughout, some sexual content and drug material
Release Date:
July 12, 2016
B-
Lowest Recommended Age:
Kindergarten - 3rd Grade
MPAA Rating:
Rated PG for action and some rude humor
Release Date:
July 8, 2016
Lowest Recommended Age:
Middle School
MPAA Rating:
Rated PG-13 for thematic elements including strong language and some bullying behavior, a suggestive image, drug material and teen smoking
Release Date:
April 22, 2016
B+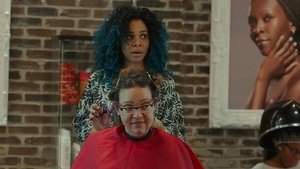 Lowest Recommended Age:
Middle School
MPAA Rating:
Rated PG-13 for sexual material and language
Release Date:
April 15, 2015
C
Lowest Recommended Age:
Mature High Schooler
MPAA Rating:
Rated R for sexual content, language and brief drug use
Release Date:
April 8, 2016
| This product uses the TMDb API but is not endorsed or certified by TMDb.
What kind of movie do you feel like?
Ask Movie Mom
Click here
Adorable Golden Retriever puppies Rosebud, Buddha, Budderball, B-Dawg, and Mudbud return in Space Buddies
, an epic adventure that takes them to the moon, to be released on DVD . Moving at warp speed, dodging asteroids and more, the Buddies and their two new friends, Spudnick, a sweet bull terrier and Gravity, a resourceful ferret, must summon their courage and ingenuity to launch plans for a moon landing and a rocketing trip back home. Will they have the right stuff?
Win a Space Buddies
DVD! I'll send one to the first three people to send me an email at moviemom@moviemom.com with "Space Buddies DVD" in the subject line.
Or enter to win a set of Space Buddies plush toys! The first three people to send me an email at moviemom@moviemom.com with "Space Buddies toys" in the subject line will win these adorable little guys.
(One prize per household. Good luck to all!)
When a real-life story combines athletic excellence and civil rights breakthroughs, it has more than enough heart and drama to be good movie material. Ernie Davis was a combination of heart and pure talent who came along at just the right time to do what his predecessor on the Syracuse football team could not. Jim Brown could break records, but he could not win college football's highest honor, the Heisman trophy. In that volatile era, a player needed to be more than talented to win that prize. He needed to qualify as "a credit to his race," determined enough to break through color barriers but not angry enough to scare anyone. Ernie Davis was that player.
He had all the talent anyone could dream of. He could run so fast and dodge so gracefully that enormous angry linebackers seemed to dissolve into air as he ran by. He had one of those talents so rare that he could dissolve ignorance and bigotry as well. One force powerful enough to overcome prejudice is competition. Everyone wanted to have him on their side. Syracuse coach Ben Schwartzwalder (Dennis Quaid) is not eager to bring on a black player, not just because of discomfort with non-whites but because of bad experiences with Jim Brown (Darrin Dewitt Henson), an angry and impatient superstar. But Brown helps persuade Davis to come to Syracuse. And Schwartzwalder shows that when it comes to football, the only colors that matter are those on the uniforms.
Rob Brown of Finding Forrester shows us Davis' essential decency and dedication. He wants to win for his team, but he also wants to win for his people. If he is a little too glowingly perfect, a little too heroic, it adds to the mythic feeling of the story. And it is balanced by Quaid's cranky Schwartzwalder and the challenges of an era before the Civil Rights Act, when a member of the team could win the Most Valuable Player award but not be permitted to attend the dinner. It is also a welcome reminder of an era when athletes were role models because of the way they behaved off the field as well as on.
Under the earth's surface for so long they have forgotten how and why they got there and even that there is another place to be, the citizens of the City of Ember have just about lost their sense of hope, of wonder, of imagination, and adventure. On "assignment day" kids pick their careers out of a hat. The idea of special interest, curiosity, or competence never comes up. And neither does the idea of creating or improving anything. All of the jobs that occupy the time of the citizens of Ember are about maintenance. All of the clothes, all of the infrastructure, everything is made from broken pieces of other things. Decay and breakdown pervade everything. Learning, reading, and creating, are ideas that have just about disappeared.
There is a genial but disengaged mayor (Bill Murray). Everyone seems to accept everything the way it is except for two kids, Lena (Saoirse Ronan), who lives with her dotty grandmother and little sister, and Doon (Harry Treadaway). Together, they race to solve the mystery of how their city was created before it becomes uninhabitable.
An almost Junior Great Books version of Brazil
, this is a gorgeously imagined and visually sumptuous but still bleak and dystopic vision. In most stories featuring young lead characters, at some point they consult with a wise older person or get help from an adult. But here all of the other characters, the adults and even Lena's little sister all seem oddly passive and disconnected and the kids are on their own. It does not have the brightness and energy of many films for this age group, and that may take some getting used to for kids used to a lot of flash.
But like a good book, it rewards patience and thoughtful attention. As with Wall∙E, some audience members will complain that this film is a one-sided and thinly-veiled allegory about current controversies or that it promotes rebellion. But that a very superficial mis-reading of the movie's message, which is about the much more important and much more fundamental importance of independent thinking and not being satisfied with the status quo. In a time where both candidates for President are competing to persuade voters which will be the most effective in bringing change, it is an important reminder that we can all find ways to make things better.
There is a thoughtful article in the New York Times by film critics A.O. Scott and Manohla Dargis about the way that on-screen images of African-Americans in the last five decades have reflected and influenced the way race is understood in this country.

Make no mistake: Hollywood's historic refusal to embrace black artists and its insistence on racist caricatures and stereotypes linger to this day. Yet in the past 50 years — or, to be precise, in the 47 years since Mr. Obama was born — black men in the movies have traveled from the ghetto to the boardroom, from supporting roles in kitchens, liveries and social-problem movies to the rarefied summit of the Hollywood A-list. In those years the movies have helped images of black popular life emerge from behind what W. E. B. Du Bois called "a vast veil," creating public spaces in which we could glimpse who we are and what we might become.
Filmmakers as diverse as Charles Burnett, Spike Lee and John Singleton have helped tear away that veil, as have performers who have fought and transcended stereotypes of savagery and servility to create new, richer, truer images of black life. Along the way an archetype has emerged, that of the black male hero, who, like Will Smith in "Independence Day," rises from the ashes — in the case of that movie, the smoldering ashes of the White House — to save the day or just the family vacation. The movies of the past half-century hardly prophesy the present moment, but they offer intriguing premonitions, quick-sketch pictures and sometimes richly realized portraits of black men grappling with issues of identity and the possibilities of power. They have helped write the prehistory of the Obama presidency.
They go on to discuss archetypes ranging from Sidney Poitier's roles as "a benign emblem of black power" to "not-so-benign emblem(s) of black power, erotic and otherwise, the hypersexualized black male (who) also became fodder for white exploitation" like Sweet Sweetback and Superfly all the way to the predatory cop played by Oscar-winner Denzel Washington in "Training Day." They also identify the "Black Provocateur" played by Richard Pryor or Eddie Murphy and the "Black Father," a kind of safe harbor for former provocateurs like Murphy, Ice Cube, and Bernie Mac.
Movie history is littered with the mangled (Joe Morton in "Terminator 2"), flayed (Mr. Freeman in "Unforgiven") and even mauled (Harold Perrineau in "The Edge") bodies of supporting black characters, some sacrificed on an altar of their relationships with the white headliners, others rendered into first prey for horror-movie monsters. There has often been a distinct messianic cast to this sacrifice, made explicit in films as different as the 1968 zombie flick "Night of the Living Dead" and the 1999 prison drama "The Green Mile." In the second, Michael Clarke Duncan plays a death-row inmate who suggests a prison-house Jesus: "I'm tired of people being ugly to each other. I'm tired of all the pain I feel and hear in the world every day." More recently, Will Smith picked up the mantle of the Black Messiah in four of his star turns: "The Pursuit of Happyness," "I Am Legend," "Hancock" and "Seven Pounds."
Savior, counselor, patriarch, oracle, avenger, role model — compared with all this, being president looks like a pretty straightforward job.
James Earl Jones played the first black President in "The Man" in 1972, written by "The Twilight Zone's" Rod Serling. Even in a fantasy, it was so unthinkable that he could be elected or supported by the American people that the film has him become President only because the President and Speaker of the House are killed in a building collapse, and the Vice-President is too ill to serve. And most of the movie is his struggle to be a leader for both black and white Americans.
More than 30 years later, Dennis Haysbert played a confident and commanding President on the television show "24." Like the President played by Jones, he is targeted in an assassination attempt but it may be as much a function of his being a character in a television series about terrorism as it is related to race.
Gawker's list of seven movies featuring black Presidents has films ranging from satire to sci-fi, played by actors from Terry Crews to Morgan Freeman. Now that it is no longer hypothetical or symbolic, it will be fascinating to see the way that this administration influences future Presidential portrayals. And what will future movie and television Presidents do to suggest the changes ahead? "24" now has Cherry Jones as a female President….