B+
Lowest Recommended Age:
Middle School
MPAA Rating:
Release Date:
July 15, 2016
B
Lowest Recommended Age:
Mature High Schooler
MPAA Rating:
Rated R for strong violence, language throughout, some sexual content and drug material
Release Date:
July 12, 2016
B-
Lowest Recommended Age:
Kindergarten - 3rd Grade
MPAA Rating:
Rated PG for action and some rude humor
Release Date:
July 8, 2016
Lowest Recommended Age:
Middle School
MPAA Rating:
Rated PG-13 for thematic elements including strong language and some bullying behavior, a suggestive image, drug material and teen smoking
Release Date:
April 22, 2016
B+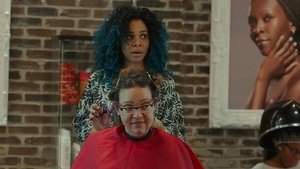 Lowest Recommended Age:
Middle School
MPAA Rating:
Rated PG-13 for sexual material and language
Release Date:
April 15, 2015
C
Lowest Recommended Age:
Mature High Schooler
MPAA Rating:
Rated R for sexual content, language and brief drug use
Release Date:
April 8, 2016
| This product uses the TMDb API but is not endorsed or certified by TMDb.
What kind of movie do you feel like?
Ask Movie Mom
Click here
Dr. Ted Baehr, founder of the Movieguide® family guide to movies and entertainment, has announced in a Hollywood online press conference the nominees for the $100,000 Epiphany Prize for Most Inspiring Movie of 2008 and the $100,000 Epiphany Prize for Most Inspiring TV program of 2008, which are sponsored by the John Templeton Foundation.
The Epiphany Prize for Movie Nominees (in alphabetical order) are The Chronicles of Narnia: Prince Caspian, Fireproof, Grand Torino, Henry Poole is Here, and Tyler Perry's The Family That Preys. The Epiphany Prize for Television Nominees (in alphabetical order) are The Christmas Choir, CSI: Crime Scene Investigation, John Adams, and The Medal: Celebrating Our Nation's Highest Honor.
The 10 Best Film Nominees for Families (in alphabetical order) are Bolt, The Chronicles of Narnia: Prince Caspian, Fireproof, High School Musical 3: Senior Year, Journey to the Center of the Earth 3D, Kung Fu Panda, Madagascar: Escape 2 Africa, Nim's Island, The Tale of Despereux, and Wall-E. The 10 Best Film Nominees for Mature Audiences (in alphabetical order) are Changeling, The Day the Earth Stood Still, Expelled: No Intelligence Allowed, Grand Torino, Henry Poole is Here, Iron Man, The Longshots, Marley & Me, Tyler Perry's The Family That Preys, and Valkyrie.
If you see this movie, stay through the end credits to watch an interview with co-star Bernie Mac, who died not long after filming was completed. It is a better reminder of his gifts than the movie itself, a formulaic road trip that relies primarily on insults and pratfalls.
Samuel L. Jackson and Bernie Mac play Hinds and Henderson, once part of a popular 60's soul group. But when Marcus, their lead singer (real-life soul singer John Legend), decides to go solo, they are unable to sustain performing careers. Henderson develops a successful car wash business and Hinds ends up in jail.
Marcus goes on to become a superstar, and when he dies, VH1 organizes a tribute concert at the Apollo and invites Hinds and Henderson to perform. Henderson does not fly, so they get in Hinds' convertible and drive across the country, fighting pretty much full-time and stopping along the way to revisit some memories and try out their act. It's "The Sunshine Boys" with less shtick and more Viagra jokes.
Director Malcolm D. Lee (the hilarious "Undercover Brother" and the charming "Roll Bounce" but also the terrible "Welcome Home Roscoe Jenkins") has a strong sense of structure and timing but too many of the jokes rely on bad language and gratuitously outrageous behavior. Jennifer Coolidge ("Best in Show," "American Pie") is wasted as a voracious one-night stand and Sean Hayes ("Will and Grace") is wasted in an under-written role as the producer of the VH1 special. There are pointless detours for a stupid and abusive grille-toothed boyfriend of a young woman befriended by the duo, a doofus intern assigned to them by the producer, and an arrest just as they are about to arrive at the Apollo. But Jackson and Mac are clearly enjoying themselves, and their moments together manage to inject some fun into the story and even a little bit of soul.
Maybe it is just too soon, maybe we are just too used to the high-gloss satire of "Saturday Night Live" and "The Daily Show," maybe it's the kaleidoscopic structure, but this movie feels like a rough draft. Director Oliver Stone throws almost-randomly arranged scenes from the 43rd President's life up on screen in an attempt at insight but too often it dissolves into caricature.
It begins promisingly with a defining moment for the George W. Bush presidency, or at least a moment intended to be defining. In an Oval Office meeting, W. (Josh Brolin) and his top advisors are debating the terminology they will use to explain the President's view — literally — of the world in his first State of the Union address in January 2002, just months after the 9/11 terrorist attacks on New York and Washington. How to describe our enemies? They settle on "axis of evil." And we get acquainted with the cast of characters who will be portraying the headline names — Jeffrey Wright as Secretary of State Colin Powell, Scott Glen as Secretary of Defense Donald Rumsfeld, Thandie Newton as Condoleezza Rice, Toby Jones as Senior Advisor and political strategist Karl Rove, and Richard Dreyfuss as Vice President Dick Cheney. A strong beginning is diminished as the characters are introduced because the audience is distracted by the effort of determining which actors do the best job of look and sound like the real-life characters they portray (that would be Newton and Dreyfuss) and which look and sound nothing whatsoever like their characters (Glen).
Then we get some flashbacks to unroll the well-known story of President Bush's misspent youth, the drinking, the partying, the series of failed careers. Brolin gives a thoughtful performance, but the superficiality of the assessment of Bush as a man (trying to both please and do better than his father) and as a leader (there is not enough here to understand his policies or priorities) give the film an uncertain tone, sometimes verging on satire, sometimes sinking to melodrama, sometimes showing flashes of farce, especially when almost every scene shows him chomping on a sandwich or when Rice murmurs support for everything the President says. Why give us Bush choking on a pretzel? Then why have it a second time?
Elizabeth Banks gives a warm and appealing performance as Laura Bush, Ellen Burstyn is fiery as Barbara Bush, and Dreyfuss has Cheney's steely purr down perfectly. The movie ambitiously tries to make President Bush appear more overmatched than cynical or incompetent. There are hints of hubris but Stone does not doubt the sincerity of Bush's intentions or the merits of his aspirations. But there are too many characters and the events are glossed over too quickly. It's very tempting to make it a metaphor for the Bush Presidency — unclear in direction and suffering from attention deficit disorder. But ultimately, it is just a movie, and despite moments of value finally an unsuccessful one.
This has been something of a bad boy week. A-Rod confessed to steroid use. "Dark Knight" star Christian Bale was taped when he erupted into a furious and very profane rage at a technician on his set. A photograph of Olympic swimming champion Michael Phelps puffing marijuana at a party was published in England. And assault allegations against pop star Chris Brown have already led to suspension of his ad campaign with Wrigley, though so far no charges have been filed.
This is particularly troubling in the case of Phelps (age 23) and Brown (age 19) because they have been role models for many young fans who may be disappointed and confused. It is a good chance for a family discussion of consequences — reputational and financial — for foolish choices. The Phelps photograph was apparently taken with a cell phone. Parents must make it clear to teenagers that in a world of omnipresent capacity for taking pictures and videos and instantly making them available via the internet, even if the subject is not a celebrity. Even these very young performers have devoted a great deal of time to building careers that rest as much on their reputations for honesty, dedication, and professionalism as on their talent. A momentary bad judgment has put all of that at risk. When our generation was in school, a threat was having some infraction on our "permanent record." In today's world, everything goes on the permanent record. Even a photograph removed from Facebook or Myspace lives on forever, to be accessed by potential employers, admissions directors, and friends. This is a good time to talk with them about the choices they make in posting photographs of others as well as those taken of them.
It is also a good time to talk about apologies. Bale said nothing for four days and then impulsively called into a radio station that had been making fun of him. While he apologized unreservedly, he said "I regret it. I ask everybody to sit down and ask themselves if they have ever had a bad day and lost their temper and really regretted it immensely." That "bad day" reference sounds too much like an excuse; I guarantee the person who was having the bad day in that situation was the technician on the other end of the tirade. A-Rod tried the same "different era" excuse that Merrill Lynch CEO John Thain used to explain his $1.2 million office decorating expenses.
Phelps' apology was prompt and unequivocal. He is suspended for three months from competing but his endorsement contracts seem to be staying with him. Brown has not yet made a statement. This is a good opportunity to talk to kids about what people do to acknowledge and rectify mistakes and about how loyal friends and fans can still support people even if they're not perfect. And it is a good opportunity to let them know that however they feel — disappointed or supportive or both — that is legitimate and understandable.