C
Lowest Recommended Age:
Mature High Schooler
MPAA Rating:
Rated R for sexual material, full frontal nudity, language throughout, and drug and alcohol content
Release Date:
July 29, 2016
C
Lowest Recommended Age:
High School
MPAA Rating:
Rated PG-13 for intense sequences of violence and action, and brief strong language
Release Date:
July 29, 2016
B+
Lowest Recommended Age:
Middle School
MPAA Rating:
Release Date:
July 15, 2016
Lowest Recommended Age:
Middle School
MPAA Rating:
Rated PG-13 for thematic elements including strong language and some bullying behavior, a suggestive image, drug material and teen smoking
Release Date:
April 22, 2016
B+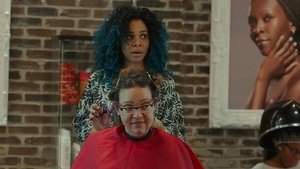 Lowest Recommended Age:
Middle School
MPAA Rating:
Rated PG-13 for sexual material and language
Release Date:
April 15, 2015
C
Lowest Recommended Age:
Mature High Schooler
MPAA Rating:
Rated R for sexual content, language and brief drug use
Release Date:
April 8, 2016
| This product uses the TMDb API but is not endorsed or certified by TMDb.
What kind of movie do you feel like?
Ask Movie Mom
Click here
Many thanks to Only Good Movies for listing my site as one of the 100 top places on the Web for information and insight about the movies!
Molly Haskell is an extraordinarily insightful writer, especially about three topics: film, women, and the South. All three come together in her newest book, Frankly, My Dear
, about the history of Gone with the Wind
. The story behind the scenes is just as gripping as what went on in the book, with tyrannical, micro-managing producer David O. Selznick and four different directors, and every actress in Hollywood angling to play the greatest role of a generation, Scarlett O'Hara. Haskell tells the stories behind the book and movie and she analyzes what it is that makes Margaret Mitchell's characters and what they illustrate about race, gender, and the deepest conflicts in American history that continue to fascinate us.

Children and their families are lining up across the country to see "Dora Live," an interactive adventure that leads Dora the Explorer, her cousin Diego, Boots the monkey, and all their friends on a fun-filled journey in "Search for the City of Lost Toys." As it prepares to open in my home town of Washington D.C., I was able to interview the performers who portray both Dora and Diego, who told me how much they enjoy appearing in a show that has such an enthusiastic audience.
Susan Oliveras plays Dora, the curious and adventuresome young explorer.
Tell me about what you were doing before Dora.
I am a Brooklyn native, born and raised, and I went to the performing arts high school, the "Fame" school. I got my bachelor's in music from Five Towns College. After I graduated I started auditioning for any show and I've been on the road ever since. I did a couple of seasons with "Sesame Street Live" and got to tour the world, then I did Royal Caribbean cruises as a singer-dancer. Then I came home and start auditioning for other things.
Was the audition for Dora different from others?
Yes! It was a lot of fun because you get to play around at the audition and a different tone because of the nature of the show. So everyone was just very very friendly and playful. I would go in and sing pop songs, and then they asked me to sing a selection from the show. They played it for me a couple of times, and I sang it on the spot and then I did a dance audition and then I had to come back and do it for the director, and then come back again and do it for the producer and director.
Is this a show with a story and songs?
In some ways it is exactly like a musical that any adult would see. It has a story line told with characters and music. Dora has lost her teddy bear, her favorite toy, and she goes on a journey to find it through the number pyramid, the mixed-up jungle, and then the City of Lost Toys, which has every toy ever lost by any child, so that's like the golden city. And she has her friends, Boots the monkey, her best friend and cousin Diego, and of course her map and backpack.
What does Dora's famous backpack look like in the show?
It's taller than me! It is a huge prop with someone inside operating it, making the mouth and eye movement and an actor doing the voice.
What is the audience reaction like to the show?

I don't need a career as a rock star because I feel like I've had that! They're screaming — of course in delight, calling Dora's name as soon as I step on stage. They know all the songs and sing along. They come in their Dora gear, t-shirts and sometimes dressed like the characters. In Chicago I looked in the audience and someone was dressed in a Boots costume. It was adorable!
Is that distracting?
The show thrives on audience participation. The story could not move on if the children don't respond to the questions we are asking. We encourage them to shout it out — this is a place where you don't have to raise your hand and be called on. I can really hear their answers and respond to them and react to them.
The way you feel about "Seven Pounds" will depend on the way you feel about the choice made by the main character at the end of the film. Some may consider it admirable and selfless but for me the choice, while understandable, is unforgivable. And that makes it impossible for me to recommend the film.
Will Smith stars as a man who has clearly faced some deep tragedy, and his sensitive portrayal of loss and regret is heart-wrenching. As the movie goes back and forth in time and place, we begin to piece together his past. He is an IRS investigator who at one time had another job, another home, another life. Now he has a desperation that all but consumes him, a fury for some sort of completion or expiation. He says he has the power to fundamentally change the circumstances of some people and we see the way he decides which ones deserve that help.
One of those people is Emily (Rosario Dawson), $56,000 behind on her payments to the IRS because of medical bills for a congenital heart weakness. As he gets to know her in order to decide whether to and how to help her, he finds himself drawn to her. Despite her illness, she has a life force that warms and centers him and he finds himself disconcerted at being helped as well as helping.
The movie is undeniably touching, skillfully and sincerely made. But its decision to portray behavior that is at best morally compromised as an idealized sacrifice is a poor choice as an ethical matter and as a narrative matter. The issue of how we can find redemption after causing great harm is an important subject and it deserves a more thoughtful exploration than this ultimately superficial film. SPOILER ALERT It is not the obviousness and phoniness and manipulation that bothers me as much as the clueless and even condescending immorality of it. No one thinks that suicide, even to benefit others, is a legitimately redemptive act, and it is contemptible and irresponsible of the movie to suggest otherwise.