B+
Lowest Recommended Age:
Middle School
MPAA Rating:
Release Date:
July 15, 2016
B
Lowest Recommended Age:
Mature High Schooler
MPAA Rating:
Rated R for strong violence, language throughout, some sexual content and drug material
Release Date:
July 12, 2016
B-
Lowest Recommended Age:
Kindergarten - 3rd Grade
MPAA Rating:
Rated PG for action and some rude humor
Release Date:
July 8, 2016
Lowest Recommended Age:
Middle School
MPAA Rating:
Rated PG-13 for thematic elements including strong language and some bullying behavior, a suggestive image, drug material and teen smoking
Release Date:
April 22, 2016
B+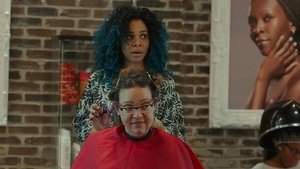 Lowest Recommended Age:
Middle School
MPAA Rating:
Rated PG-13 for sexual material and language
Release Date:
April 15, 2015
C
Lowest Recommended Age:
Mature High Schooler
MPAA Rating:
Rated R for sexual content, language and brief drug use
Release Date:
April 8, 2016
| This product uses the TMDb API but is not endorsed or certified by TMDb.
What kind of movie do you feel like?
Ask Movie Mom
Click here
Observe and Report is a bleak, harsh, disturbing, violent, and transgressive movie about a mall security guard who is often delusional. Billed as a comedy, it has some funny moments, though most of the laughs come from outrageousness rather than wit. While on this site the comments have mostly focused on the nudity in the film (extended and very explicit footage of a male flasher), elsewhere there has been a lot of focus on another issue.
In the midst of a frankly and unabashedly offensive film, one moment has attracted a lot of attention. Ronnie, the movie's leading character has gone on what he thinks of as a date with Brandi, a woman who works at a department store cosmetic counter at the mall. She thinks of it less as a date than as a free meal, and she quickly gets high on alcohol and his prescription medication. By the time he takes her home, she is close to unconscious. At her doorway, she throws up and he declares passionately, "I accept you" and kisses her. Cut to the two of them having sex. She has apparently passed out. He hesitates, and without moving, she (with strong profanity) urges him to continue. Does this, as some people say, make the sex consensual? Or, given how impaired the character is, can there be such a thing as consent? Is this scene so much more offensive than the rest of the film, which includes extreme, graphic, gratuitous and consequenceless violence and a substance-abusing mother whose biggest laugh line may be when she casually confides that she used to sleep with all her son's friends in high school?
The members of the Association of Women Film Journalists have an online discussion about whether this scene is a date rape joke. Katey Rich of Cinemablend says:
Is date rape funny? Of course not. But Observe and Report is a movie that gets laughs when its main character hits children, does heavy drugs, makes racist jabs and shoots a harmless man in the chest at point blank range. The date rape scene is just one of many, many awful things that Ronnie does, and the scene is so powerful and, yes, funny, because it's such a huge moment of crossing the line.
I do worry that people will see the movie and think "Oh, she's giving consent, it's fine!" But I don't think that's the point- Jody Hill and Seth Rogen are making a satire about American masculinity and specifically about this deranged character, and they don't support half of what he does.
My fellow blogger (and movie maven) Ron Dreher is compiling a list of Crunchy Con movies on his blog, which promotes the ideas of traditionalist conservatives who support environmental conservation, frugal living, and the preservation of traditional family values. Take a look at what he has come up with and some of the ideas from commenters. Just about all the movies are great choices, especially if they lead to a debate about the validity of their being interpreted as "conservative" or "liberal."
Qubo is sponsoring a contest for kids who make their own movies featuring the channel's Zimmer Twins. Children have until April 30 to submit animated films to be considered for broadcast on national TV.
Young filmmakers can create mini animated movies at qubo.com using the storytelling web application called ZIMMER TWINS. Fifteen films will be selected by qubo to be professionally adapted into fully animated mini movies and screened on national TV this summer on qubo Channel as well as on qubo's broadcast blocks on NBC, ION Television and Telemundo.
Launched on qubo.com in the fall of 2007, the Zimmer Twins, Edgar and Eva, are animated characters featured in interactive cartoons that kids can create from scratch, modify and share with their friends in a rich, safe web environment. The ZIMMER TWINS section on qubo.com includes storytelling tools, pre-made animated clips and simple editing instructions that tap into kids' inherent love of stories. The clips and storytelling prompts explore classic kid themes like science, animals, magic and adventure. The animation interface is designed around the basic elements of sentence structure, and reinforces reading, grammar, and writing techniques. After creating their stories, users can post and share their creations and even vote for their favorite user-created submissions online. In 2007, the ZIMMER TWINS won the International Interactive Emmy® Award.
Good luck!
Ann Hornaday has a fascinating article in the Washington Post about the impact that an editor has on a film. You've heard the expression "the cutting room floor?" That comes from the days when film editors used real scissors and worked with the director to decide what scenes made it into the film and which were literally cut out.
But the editor does a lot more than determine which of several different takes will go into the final film. The editor shapes the story and gives it its rhythm and tone. The editor is the one who remembers what the audience knows and does not know. Hornaday writes about the way that editors inserted crucial information to help audiences follow the story that would not even register if you asked them afterward. Indeed, while some editing is flashy, even intrusive, the best editing registers only subliminally.
When Julia Roberts is trying to steal a top-secret medical formula in the crafty, corporate-espionage caper "Duplicity," the audience needs to know why she's suddenly on a different floor of a warrenlike office building. Hence, a brief shot of her running down some stairs.
That shot was requested by the film's editor, John Gilroy, who also edited "Michael Clayton" (both films were written and directed by his brother Tony). It's not uncommon, he says, for him to request certain scenes in the course of filming. "We're always finding out what we need, and sort of embellishing and embroidering as we go along."
What makes this article worthwhile is the specific examples, from legendary movie moments like the bravura single shot swooping into the nightclub in "Goodfellas" to the small, unobtrusive techniques that are as essential to movie story-telling as the performances and the script. The technology has transformed editing and scissors have given way to computers. But whether we notice the cuts or not, the role of the editor continues to be one of the most important and understanding what a difference that makes enriches our appreciation of film.
Those who want to learn more about the art of movie editing should read When The Shooting Stops … The Cutting Begins: A Film Editor's Story
by Ralph Rosenblum, a superb book with an illuminating discussion of how "Annie Hall's" out-of-order structure made it so poignant and powerful.