C
Lowest Recommended Age:
Mature High Schooler
MPAA Rating:
Rated R for sexual material, full frontal nudity, language throughout, and drug and alcohol content
Release Date:
July 29, 2016
C
Lowest Recommended Age:
High School
MPAA Rating:
Rated PG-13 for intense sequences of violence and action, and brief strong language
Release Date:
July 29, 2016
B+
Lowest Recommended Age:
Middle School
MPAA Rating:
Release Date:
July 15, 2016
Lowest Recommended Age:
Middle School
MPAA Rating:
Rated PG-13 for thematic elements including strong language and some bullying behavior, a suggestive image, drug material and teen smoking
Release Date:
April 22, 2016
B+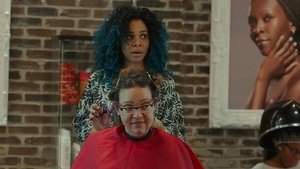 Lowest Recommended Age:
Middle School
MPAA Rating:
Rated PG-13 for sexual material and language
Release Date:
April 15, 2015
C
Lowest Recommended Age:
Mature High Schooler
MPAA Rating:
Rated R for sexual content, language and brief drug use
Release Date:
April 8, 2016
| This product uses the TMDb API but is not endorsed or certified by TMDb.
What kind of movie do you feel like?
Ask Movie Mom
Click here
The first thing I saw when I walked into the room was — of course — a bunch of beautiful helium balloons. And then I saw Pete Docter, the lanky and affable director of Pixar's new film, "Up," about an extraordinary journey to South America in a house lifted into the sky by an enormous bunch of balloons.
What makes a good voice actor for an animated film?
Some actors can create a picture of what is happening with their voice. Some actors works a lot with their bodies and facial expressions. You have to unplug the video part and listen to the voice. For Carl [the older man] we wanted a voice that was grouchy and curmudgeonly, a voice that suggests that nothing is quite as good as it used to be, but a voice that is still very appealing and funny and Ed Asner fit that bill. You can tell he deeply cares about the peoople he is insulting. For Russell [the little boy who goes along for the ride), we didn't want anybody sounding like they were acting or phony. We put up fliers looking for kids and we read about 400 different kids. This kid wasn't even trying to audition. His brother was at the call. He wasn't an actor. But he had a real genuine sound, and hearing his voice I was smiling already.
So, how do you work with a little boy who isn't really used to acting and who has to imagine so much about what is going on around his character and convey it all through the voice?
I came up with games. I wanted the kid to be relentlesly optimistic. Sometimes he'd be at about a 6 or 7, and I would tell him to make it a 10 when he had to be really loud. I would say, "Run over there, run around that chair, and then come back here and say the line." We'd get him all worked up and physical and he responded to that. I even held him upside down and tickled him!
The movie starts with the story of Carl and his wife which is very bittersweet, not the kind of thing audiences usually see in an animated movie for kids.
It does start in a melancholy mode. We knew we had humor and broad stuff and action and we wanted to give it more. A lot of times going to action movies, you leave saying, "That was fun," but it goes away and doesn't have anywhere to sit in your consciousness. [Legendary Disney story artist] Joe Grant taught me to ask, "What are you giving the audience to take home?" You have to have some relatable emotion as a foundation for the fun stuff. You need the sad beginning so that you care about Carl and want what he wants.
What movies did you love as a kid?
I loved "Dumbo." I watched Bugs Bunny time and again. The Muppets were big, too. All of those, they have this real, not darkness but poignancy, that's what makes it stick with you. We tried for that in this film. When we were about halfway done we showed it to an audience, and the highest group of positives was women age 12-25 because they connected to the story.
Did you draw inspiration from real-life locations for some of the stunning images in this film?
Yes, we studied the Tabletop Mountains called tepui, with all these weird rock shapes. You start to see figures in the mist. There are strange plants you dont see anywhere else. It is where Venezuela meets Brazil and Guyana. "The Lost World" was inspired by this one mountain we studied. Most of them have never been set foot on. The more we can base on real life, the more you will believe the stuff we make up. The bird in the film was based on a crane and a monal pheasant, the most iridescent creature there is.
Every animated movie director tells me there was one technical challenge that was especially difficult. What was yours?
Balloons! The maximum our system could only handle was 500 and we had to expand to ten thousands. Not only does each balloon "know" where the others are, each one can respond to wind, turbulence, and each of the other balloons. And we could not have thousand strings. The whole things is so preposterous we had to find little elements that anchor it and make it more believable but also poetic.
What were some of the decisions you made about the film that were different because it was being made in 3D?
We did a bunch of reseasrch what makes successful 3D. We did not want the "Whoa! 3D" effects that take you out of the movie; we wanted them coming out of the story. 3D allows us to play with the depth the way we use color and lighting. When Carl is cut off and closed, we made it claustrophobic and slow. When he triumphs we make it as spacious as we can.
I don't know the exact quote, but there is this thing that Walt Disney said, something like, "We're not making these movies for kids, we're not making them for adults; we're making them for that still quiet part the world has made you forget but that our films can make you remember."
Despite the title, there is nothing at all new about this romantic comedy, but it manages to endear itself anyway.
Renée Zellweger plays uptight and ambitious Lucy Hill, an ambitious, stiletto heel-wearing executive based in Miami who thinks she can get a promotion by taking on a new assignment to oversee the retrofitting and downsizing of a manufacturing plant in Minnesota. As she discovers over and over, she is clearer on the theory than the reality, starting with concepts like "cold" and "snow." And "factory" and "downsizing." Casual decisions about eliminating jobs are a lot easier when looking at budgets and bar charts, not people.
The people Lucy meets in the small town of New Ulm are straight from the Ma and Pa Kettle school of movie country folk: cute, quirky, corny, colorful, and sometimes cantankerous. They are given to expressions like "Oh, cry in my cheese-beer soup!" And of course there is the handsome single dad (Harry Connick, Jr. as Ted) with whom Lucy will have to get off on the wrong (stiletto-clad) foot before discovering an unexpected (only to her) connection.
What works here is the easy chemistry between the two leads (despite the distraction of whatever Zellweger has done to her face). While it may seem at first as though the film is making fun of the locals, it is Lucy who takes most of the literal and metaphoric pratfalls. The film shows an unusual level of respect in a mainstream film for the New Ulmers' religious faith, sense of community, generosity, and resilience. Both sides have to adjust their assumptions and discard their prejudices, but making Lucy's journey the steeper climb gives the story some added sweetness. There may be nothing new here, but like one character's favorite recipe, sometimes bland can still be tasty.
Many thanks to Phil Hall for taking the time to be interviewed about his new book, The History of Independent Cinema
.
How do you define independent cinema?
I see independent films as productions that are financed and created outside of the Hollywood studio system.
Who were some of the earliest pioneers?
You would need to go back to the silent era. Carl Laemmle and Adolph Zukor challenged the attempt by Thomas A. Edison to create a monopoly on film production and distribution. Those two men literally kicked down the door to enable independent filmmaking to flourish. D.W. Griffith's "The Birth of a Nation" may be a morally reprehensible film, but it was the first independently produced film to elevate a cinematic release to the level of national conversation. L. Frank Baum, the author of "The Wizard of Oz," is responsible for the first film franchise, circa 1914 with a brief series of Oz-related films. Lee DeForest and Theodore Case were the leaders in bringing sound to film, while Herbert Kalmus and his partners at the Technicolor Corporation helped to expand the cinematic palette beyond black and white.
Where do independent films get financing?
Traditionally, from private investors. Some filmmakers have self-financed their work, which is easier to do today since the costs of equipment is not very expensive.
What have been some of the innovations in independent film-making that have been adopted by studio films?

For starters, the first film made in Hollywood was an independently financed production – Cecil B. DeMille's 1913 "The Squaw Man." The concept of the movie star was invented by Carl Laemmle, who also cooked up the first movie publicity stunt (the rumor that his first star, Florence Lawrence, was killed in a streetcar accident).
As previously mentioned, the use of color and sound in filmmaking and the film franchise originated with independent producers. The use of three-dimensional cinematography, widescreen projection, and video in place of 35mm film stock were all independent creations.
Which independent directors have become mainstream? Which independent actors?
There is a list in the book that I call the indie-to-Hollywood train, and its passengers have included Francis Ford Coppola, Martin Scorsese, John Waters, Ralph Bakshi, George Lucas, Terrence Malick, Tobe Hooper, John Carpenter, Joan Micklin Silver, David Lynch, Joe Dante, Susan Seidelman, Joel and Ethan Coen, Gus Van Sant, Spike Lee, Steven Soderbergh, Richard Linklater, Quentin Tarantino, Kevin Smith, Robert Rodriguez, Edward Burns and Darren Aronofsky.
As for actors, Jack Nicholson is arguably the most prominent – rising from Roger Corman's no-budget flicks to winning three Academy Awards.
Our deepest gratitude for the honor and sacrifice of all who have served our country.