C
Lowest Recommended Age:
Mature High Schooler
MPAA Rating:
Rated R for sexual material, full frontal nudity, language throughout, and drug and alcohol content
Release Date:
July 29, 2016
C
Lowest Recommended Age:
High School
MPAA Rating:
Rated PG-13 for intense sequences of violence and action, and brief strong language
Release Date:
July 29, 2016
B+
Lowest Recommended Age:
Middle School
MPAA Rating:
Release Date:
July 15, 2016
Lowest Recommended Age:
Middle School
MPAA Rating:
Rated PG-13 for thematic elements including strong language and some bullying behavior, a suggestive image, drug material and teen smoking
Release Date:
April 22, 2016
B+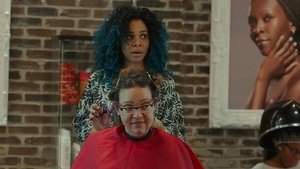 Lowest Recommended Age:
Middle School
MPAA Rating:
Rated PG-13 for sexual material and language
Release Date:
April 15, 2015
C
Lowest Recommended Age:
Mature High Schooler
MPAA Rating:
Rated R for sexual content, language and brief drug use
Release Date:
April 8, 2016
| This product uses the TMDb API but is not endorsed or certified by TMDb.
What kind of movie do you feel like?
Ask Movie Mom
Click here
I saw Michael Jackson's first appearance on national television. I was sitting on my parents' bed with my sisters, watching a variety show called "The Hollywood Palace." The Jackson 5ive came on stage and I was mesmerized. The lead singer was a kid who was younger than I was and he was sensational. I loved those early songs, "ABC" and "One Bad Apple" and "Never Can Say Goodbye." I even watched the animated series. Many years later, I was in the front row of the crowd on the lawn of the White House when he visited Ronald Reagan for some event that had to do with auto safety. I could see how shy he was. The gloved hand was shaking. He was at the time the biggest performing artist in the world, which is what he wanted.
Over the past twenty years, Jackson was better known for headlines than for music. He was known as "Wacko Jacko" and there were rumors about his weird, childlike, possibly predatory behavior. He spoke about abuse in his own childhood. He had extensive cosmetic surgery and he and his children appeared in public with their faces concealed. He was accused of molesting young boys. He had two brief marriages. He had financial difficulties. He once said he was Peter Pan. Now he will never grow old.
Let's remember Michael Jackson when he was young and full of talent and possibility.
How far would you go to save your child's life? How far should you go? Those are the questions posed — and largely ducked — in this film based on the best-selling book, My Sister's Keeper
, by Jodi Picoult. The New York Times recently said that in Picoult's books, which often focus on "terrible things" happening to children, "[t]he assault on any individual family is typically mounted from angles multiple and unforeseen."
The "terrible things" here are inspired by a real-life story. Sara (Cameron Diaz) and Brian (Jason Patric), learn that no one in their family matched their daughter well enough to be able to donate bone marrow or blood cells she needs for cancer treatment. So, they decided to have another baby, one specifically genetically tweaked to be able to provide her sister with healthy cells, starting with the blood from her umbilical cord. As she says, most children arrive by accident, but she was designed to be born for spare parts. At age 11, having spent her entire life being pricked and prodded and now being asked to give up a kidney, Anna (Abigail Breslin) hires a lawyer (Alec Baldwin) to sue for "medical emancipation," to get permission to stop.
Solomon had to choose between two mothers who both claimed the same baby and he was not related to any of them. But Sara and Brian must choose between their daughters, and they are so desperate to save the one who is sick that they cannot admit to themselves the damage they are doing to the one who is well. The ones who are well — there is also a son who is so overlooked that he sneaks back into the house after being out all night only to find that no one noticed.
Director Nick Cassavetes ("The Notebook") wisely changed the jarring ending in the novel and is very effective in conveying the matter-of-fact mastery of the details of the symptoms and treatments, a touch of authenticity that is in sharp contrast to the one-dimensionality of the characters. He overdoes the pop songs on the soundtrack, though, with so many montages it feels like a music video punctuated with brief scenes of family anguish. But Picolt insists on allotting tragedy to every character as though she is dealing cards. And she undermines the power of the story and its themes with a syrupy overlay that distorts the issues so that the result is more gooey than dramatic. Cinematographer Caleb Deschanel composes exquisite images. But they add to the sense the film does exactly what it says it does not do and ties everything up in a mode that is just too neat and convenient instead of engaging in a forthright and honest way with the issues and the characters. That just rings hollow and ultimately disrespectful to the conflicts it purports to portray.
Patric, who should be in more movies, is outstanding as Brian. The look in his eyes as he watches his daughter go on a special date is heart-wrenching. Diaz, in her first role as a mother, is fine in the quieter moments but never reaches the ferocity that is at the heart of the story. As the sick girl, Sofia Vassilieva is luminious and wise. But the best moments on screen come from Joan Cusack as the judge. Every tiny gesture and look is searingly authentic, a bracing dose of reality in the midst of the gooey saints all around her.
We mourn the loss of the beautiful and talented Farrah Fawcett, who died this morning after a long bout with cancer. She came to attention as the athletic Jill on "Charlie's Angels." Her dazzling smile and girl-you-wish-was-next door look quickly led to the poster that became a twelve million-selling sensation. Her departure from the show after the first year was rancorous, but she proved herself to be a gifted actress, with outstanding work in "The Burning Bed," "Extremities," "See You in the Morning," and "The Apostle." She married Ryan O'Neal last week, after an on-and-off relationship that spanned decades. She will be fondly remembered and she will be missed.
This afternoon/evening at 4 pm PST there will be a live video chat on Facebook with writer/director Cyrus Nowrasteh to answer participant questions regarding his latest film.
Based on a true story, "The Stoning of Soraya M." stars Shohreh Aghdashloo in the heroic role of Zahra, an Iranian woman caught in a deadly conspiracy. When a journalist is stranded in her remote village, she takes a bold chance to reveal what the villagers will stop at nothing to keep hidden.
To view and submit questions, log onto: http://apps.facebook.com/spinnio/
RSVP on Facebook at: http://www.facebook.com/event.php?eid=96252118100
The Official Movie Site: http://www.thestoning.com
Facebook: facebook.com/thestoningofsorayam
Twitter: Twitter.com/Mpowerpictures