C
Lowest Recommended Age:
Mature High Schooler
MPAA Rating:
Rated R for sexual material, full frontal nudity, language throughout, and drug and alcohol content
Release Date:
July 29, 2016
C
Lowest Recommended Age:
High School
MPAA Rating:
Rated PG-13 for intense sequences of violence and action, and brief strong language
Release Date:
July 29, 2016
B+
Lowest Recommended Age:
Middle School
MPAA Rating:
Release Date:
July 15, 2016
Lowest Recommended Age:
Middle School
MPAA Rating:
Rated PG-13 for thematic elements including strong language and some bullying behavior, a suggestive image, drug material and teen smoking
Release Date:
April 22, 2016
B+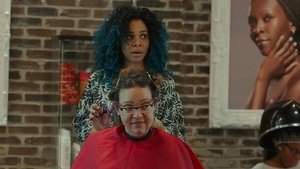 Lowest Recommended Age:
Middle School
MPAA Rating:
Rated PG-13 for sexual material and language
Release Date:
April 15, 2015
C
Lowest Recommended Age:
Mature High Schooler
MPAA Rating:
Rated R for sexual content, language and brief drug use
Release Date:
April 8, 2016
| This product uses the TMDb API but is not endorsed or certified by TMDb.
What kind of movie do you feel like?
Ask Movie Mom
Click here
From the Parents Television Council:
The Parents Television Council condemned Burger King, Carl's Jr., and Hardee's for a rash of new advertisements that are taking sexual innuendo to the next level. PTC slammed the companies for their gross irresponsibility and for insulting their own customers by using sex to sell fast food.
Hardee's has enlisted the help of their patrons to name their new "biscuit holes" and is using the inappropriate names — such as "A-holes" and "bis-ticles" referring to a part of the male anatomy — to market them. Hardee's and Carl's Jr., after using half-naked women to market their hamburgers on TV, are now calling all "hot chicks eating burgers" to submit sexy videos for the opportunity to win cash, a trip to Vegas and a role in a new marketing campaign.
Last but not least, Burger King shredded the envelope with a print ad that is running in Singapore and is available on the Internet for a "Super Seven Incher" sandwich that'll "blow your mind." The image shows a woman with hot red lipstick opening her mouth wide for the "Seven Incher." According to the PTC, corporate responsibility shouldn't have varying standards based on geography.
Many thanks to Baltimore movie critic Tom Clocker for a terrific profile and interview.
Some selections:
Tom: You don't have to get into too much detail since everyone can check out the full article from The Washington Post, but it seems like you are incredibly busy with your two jobs: Movie Mom, and Corporate Analyst. How do you find the time to see several movies a week, write reviews, and participate in many radio interviews in addition to your second career? Sounds like you should throw in some seminars on Time Management while you're at it.
Nell: I never use the word "busy" about myself or let anyone else use it about me. In Washington, especially, it is often used in a macho way by people who want to make themselves seem important. Even worse, it is often used by people to explain why they are not doing things they should or would like to do. I told my children if someone says, "I'm too busy" it means "what you're asking about is not important to me."
It takes a lot of courage and honesty to take responsibility for the decisions about what you will and won't do. Sometimes I miss a meeting for a movie. Sometimes I miss a movie for a meeting. But I am always clear with myself and my colleagues and family about what my priorities are. And my family comes first, always.
Tom: If circumstances ever forced you to pick one of your two jobs, and we all hope that never happens, which one would get the boot?
Nell: I'll bet if one job ended, instead of doing the other full-time, I'd find another part-time job. I'm A.D.D. and find the feeling of going back and forth between two things both soothing and energizing!
…
Tom: I'm sure everyone wants to know: What is your favorite movie? And, if it is different, what is your favorite Kid's or Family movie?
Nell: I was supposed to write a book with 200 movies and it ended up with 500, so I have a lot of favorites! But my all-time favorite is The Philadelphia Story. Other favorites include To Have and Have Not, His Girl Friday, Ball of Fire, Eternal Sunshine of the Spotless Mind, The Music Man, Yellow Submarine, and many more!
Tom: Finally, do you have any advice for aspiring movie critics? What does it take to become successful and get noticed in a world where anyone with a computer can be an on-line movie critic?
Nell: I have the same advice for any aspiring writer — write! Learn as much as you can and write as much as you can. Have a distinctive voice and point of view. Your reviews have to be lively and informative.
I wrote more than 500 reviews before I got paid for it. Dana Stevens was an unemployed PhD who wrote reviews for her own website that were so good within a year she was writing for the NY Times and is now the movie critic for Slate. This is the best time in history for a writer because anyone can be published. On Rotten Tomatoes, all the critics are right next to each other, print and online, so if you're good, people will read you. Anyone who has talent, courage, and dedication can make it happen.
______________________________________
I'm very excited about the new Harry Potter movie, opening next Wednesday and already setting records in ticket sales. Want an early peek? Making its worldwide debut today is an exclusive podcast titled "Being Me Has Its Privileges," from the upcoming theatrical release, hosted by Daniel Radcliffe (Harry Potter), Rupert Grint (Ron Weasley) and Emma Watson (Hermione Granger. In their continuing search for the retrieval and destruction of Voldemort's Horcruxes, Dumbledore takes Harry on a dangerous venture into an unknown cave where he believes they will find one of the dark objects. Because of the perilous nature of the journey, Dumbledore makes Harry promise that he will do whatever it takes to save himself – no matter what.
Also debuting today is an all-new "Harry Potter and the Half-Blood Prince" app that is available for free on the Apple App Store at www.itunes.com/appstore/. Fans can interact with an authentic recreation of Dumbledore's Pensieve – a device that allows them to view memories by unlocking Memory Vials to explore the vast assortment of official film content that appears in the Pensieve including: videos, posters, character information; and much more. . They can insert themselves and their friends into a Wanted Poster or the Daily Prophet by using the iPhone camera or uploading a photo from their album on to an iPod touch.
Additionally available is a special Harry Potter Retrospective clip, which gives fans a chance to relive the magic of years one through five.
My fellow Beliefnet blogger Susan Gregg, has a new post about her favorite angel characters in movies and a link to a Beliefnet gallery about angels in movies and television in the past 20 years.
These are all good choices but of course I have to add some of my own recommendations, including some films from before 1990 as well. Claude Rains was a dapper angel assisting a boxer who was sent to heaven before his time in Here Comes Mr. Jordan
, later remade with James Mason and Warren Beatty as Heaven Can Wait
.
Spencer Tracy was a flier killed in a crash who came back as something between a ghost and an angel to help the woman he loved find love again in A Guy Named Joe
, remade with Richard Dreyfuss and Holly Hunter as Always
.
The most elegant angel in movie history had to be Cary Grant as Dudley in The Bishop's Wife
, gently helping an Episcopalian bishop remember that his priorities were his faith and his family, not the new cathedral. The remake, "The Preacher's Wife," stars Denzel Washington.
In "Wings of Desire," angels observe rather than guide, and one of them finds heaven on earth.
Roy Scheider flirted with a sympathetic angel of death played by Jessica Lange in "All That Jazz." In "A Matter of Life and Death" (sometimes called "Stairway to Heaven") a dashing wartime aviator played by David Niven must argue for his life in a celestial court. In "Death Takes a Holiday," Fredric March plays the Angel of Death who learns what it is that makes humans cling to life so dearly.
And don't forget Clarence getting his wings at the end of "It's a Wonderful Life." George Bailey was not the only one who had a happy ending.