C
Lowest Recommended Age:
Mature High Schooler
MPAA Rating:
Rated R for sexual material, full frontal nudity, language throughout, and drug and alcohol content
Release Date:
July 29, 2016
C
Lowest Recommended Age:
High School
MPAA Rating:
Rated PG-13 for intense sequences of violence and action, and brief strong language
Release Date:
July 29, 2016
B+
Lowest Recommended Age:
Middle School
MPAA Rating:
Release Date:
July 15, 2016
Lowest Recommended Age:
Middle School
MPAA Rating:
Rated PG-13 for thematic elements including strong language and some bullying behavior, a suggestive image, drug material and teen smoking
Release Date:
April 22, 2016
B+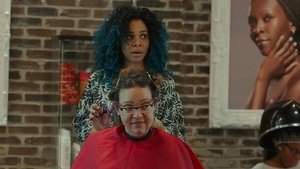 Lowest Recommended Age:
Middle School
MPAA Rating:
Rated PG-13 for sexual material and language
Release Date:
April 15, 2015
C
Lowest Recommended Age:
Mature High Schooler
MPAA Rating:
Rated R for sexual content, language and brief drug use
Release Date:
April 8, 2016
| This product uses the TMDb API but is not endorsed or certified by TMDb.
What kind of movie do you feel like?
Ask Movie Mom
Click here
Another unexpected pleasure I came across on cable recently is a light romantic comedy with some shrewd and audacious commentary on race and gender, whose full title is "I'm Through with White Girls (The Inevitable Undoing of Jay Brooks)." Anthony Montgomery (Ensign Mayweather on "Enterprise") plays an African-American man who creates graphic novels and uses a cigarette holder. After a series of bad experiences dating white girls (they break up with him and berate him for being inconsiderate), he decides that he should date an African-American girl, calling his quest "Operation Brown Sugar." The first group of contestants don't seem right. And then he meets Catherng (Lia Johnson), a writer with magnificent dreds who turns out to be "Halfrican-Canadian."
What makes the usual romantic comedy complications so fresh and engaging here is the way all of the characters subvert stereotypes. Though Catherine's book is very successful due to her voice as an author, her literal voice, which she describes as sounding like a Valley Girl, especially when she is nervous, makes her afraid of promoting the book at readings. Jay creates graphic novels (he keeps correcting people who refer to them as comic books), a field with few African-Americans. Meanwhile, his white roommate has to pretend to be (and then become) an expert in hip-hop in order to impress the girl he likes.
Johnson (who co-produced) and Montgomery are enormously appealing performers with real romantic spark. The conventional structure and understated tone help the racial and gender issues a part of the story rather than a political statement. But both the romance and the themes make this a neglected gem, well worth watching.
Parents should know that this movie has some mature material including sexual references and non-explicit situations.
VH1 has a 10th birthday tribute to SpongeBob Suqarepants that premieres tonight.
I like this tribute to SpongeBob's innocence and sincerity. The Washington Post has an article about SpongeBob and the tribute.
So just how does a wide-eyed sponge who refuses to be snarky or cynical or topical win over the cable-wired world? How does it happen that, in Thompson's words, the global "territory that had once been dominated by Mickey Mouse was now being rehabitated by SpongeBob SquarePants"?
Hillenburg — whose Nickelodeon office sign has read: "Have Fun or You're Fired" — believes the success is anchored by SpongeBob's sincerity and purity. Some businesses tout their Commitment to Excellence; Hillenburg and his creative team insist upon a Commitment to Innocence. "He's an innocent who's an oddball," the creator says.
Partly, "I think 'SpongeBob' is born out of my love of Laurel and Hardy shorts," says [Stephen] Hillenburg, [marine biologist turned CalArts animation student and creator of the show,] citing the kidlike relationship between SpongeBob and sidekick Patrick the starfish as the show's comedic core. "You've got that kind of idiot-buddy situation — that was a huge influence. SpongeBob was inspired by that kind of character: the Innocent — a la Stan Laurel.
This weekend, SpongeBob's home network, Nickelodeon, will be running a 50-hour SpongeBob marathon, including the feature film and a top 10 list selected by the fans.
I am thrilled that songs from one of my favorite performers, Regina Spektor are featured in two of this summer's biggest movies. "Better" appears in "My Sister's Keeper" and "Us" is in the trailer and on the soundtrack for "500 Days of Summer."
The Russian-born pianist/singer/songwriter has also had rave reviews for her new CD, Far
. And her videos are as striking and inventive as her songs.
Mrs. Palfrey (Joan Plowright) did not think of herself as someone who would live in the shabby gentility of the Claremont, a residential hotel in London. We never learn the details of what brought her there or keeps her there, but we do not need to. We learn everything we need to know from the resigned but not cheerless sigh of acceptance as she sees her room for the first time, and from her quiet courage as she walks into the dining room
Mrs. Palfrey has hopes of hearing from her grandson, who works in London. And she may have hopes of finding companionship at the Claremont. But it is an unexpected encounter with a young writer named Ludovic (Rupert Friend) that leads to a true friendship.
A lovely antidote to summer movies filled with crashes, explosions, aliens, and teenagers, this is a bittersweet but touching story for grown-ups told with grace and wisdom.