C
Lowest Recommended Age:
Mature High Schooler
MPAA Rating:
Rated R for sexual material, full frontal nudity, language throughout, and drug and alcohol content
Release Date:
July 29, 2016
C
Lowest Recommended Age:
High School
MPAA Rating:
Rated PG-13 for intense sequences of violence and action, and brief strong language
Release Date:
July 29, 2016
B+
Lowest Recommended Age:
Middle School
MPAA Rating:
Release Date:
July 15, 2016
Lowest Recommended Age:
Middle School
MPAA Rating:
Rated PG-13 for thematic elements including strong language and some bullying behavior, a suggestive image, drug material and teen smoking
Release Date:
April 22, 2016
B+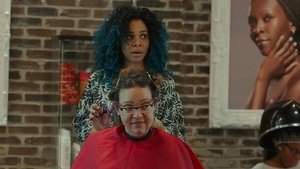 Lowest Recommended Age:
Middle School
MPAA Rating:
Rated PG-13 for sexual material and language
Release Date:
April 15, 2015
C
Lowest Recommended Age:
Mature High Schooler
MPAA Rating:
Rated R for sexual content, language and brief drug use
Release Date:
April 8, 2016
| This product uses the TMDb API but is not endorsed or certified by TMDb.
What kind of movie do you feel like?
Ask Movie Mom
Click here
Steven Spielberg has announced the remake of one of Jimmy Stewart's most beloved films, "Harvey." It is the story of a gentle soul named Elwood P. Dowd and his invisible friend, a six-foot rabbit-ish character called a pooka. The screenplay was adapted by Mary Chase from her Pulitzer Prize-winning play. It is a lot of fun to think about who to cast in the remake — maybe Tom Hanks as Dowd and Sally Fields and Sandra Bullock as his snobbish sister and her daughter.
Here is my favorite quote from the movie. I hope it will be in Spielberg's version:
Years ago my mother used to say to me, she'd say, "In this world, Elwood, you must be" – she always called me Elwood – "In this world, Elwood, you must be oh so smart or oh so pleasant." Well, for years I was smart. I recommend pleasant. You may quote me.
Was there ever a time when cheesy 1950's sci-fi movies were actually scary? Is it because they are so low tech in comparison to the intense realism of CGI? Or is it just the balsa wood sets and cardboard dialog that seems so endearingly innocent now? This affectionate tribute to the low budget movies that played in drive-ins and were shown on Saturday morning television comes from R.W. Goodwin, whose love for the movies he saw as a kid helped inspire him to co-produce "The X-Files." And this is a loving appreciation, not a parody. There's no winking at the camera. And there's no exaggeration, but then, none is necessary.
The shrewd script gives us the perfect assortment of 1950's archetypal characters, with special emphasis on two of the 1950's primary fixations — the suburban married couple who exemplify "togetherness" and the teenagers who may look like Archie and Betty but could be juvenile delinquents. Like all of this category of movies, the space invaders plot is just a way of addressing that other fixation of the 1950's, the cold war.
There's Ted Lewis, a pipe-smoking professor ("Will and Grace's" Eric McCormack) and his luscious wife Lana (Jody Thomson), who always seems to be pouring cocktails or lighting candles suggestively. There are the high school sweethearts, Penny (Sarah Smyth) in flared skirts and saddle shoes and Dick (Andrew Dunbar), the guy with the letter sweater. Their pal with the "Wild Ones" hair, t-shirt, and jacket is Cody (a terrific Aaron Brooks). There's the about-to-retire sheriff ("Wonder Years'" Dan Lauria) and his get-em officer Vernon (Robert Patrick). And there's Tammy, the waitress with artistic aspirations and a heart of gold (Jenni Baird).
Penny and Dick are out necking in the mountains when something strange happens and they race back to town. Professor Lewis sees it through his telescope and goes to investigate. He is sucked into a spaceship and when he emerges, he is…different. The professor's body has been borrowed by a law enforcement alien who has come to earth to kill off an evil, destructive alien with tentacles.
Like the films it salutes, this was made quickly and on a minuscule budget. But there is a lot more talent behind and in front of the camera than there was in the originals. Goodwin said he made the movie because he loved those old films and wished there had been more of them. McCormack's nimble timing, Baird's sweet sincerity and the innocence of its message about intergalactic understanding make this one a worthy addition.
I know, I know, it has the inevitable "I got more from him than he ever got from me" scene and I am always cautious about "mighty whitey" (white person transforms the life of a person of color) and "magical Negro" (person of color transforms the life of a white person) movies. But there is something unmistakeably touching about this trailer and I am looking forward to the movie.
Be sure to read Paul Asay's entertaining and enlightening discussion of the lessons we learned from Saturday morning cartoon shows like "Scooby-Doo" (be careful of strangers) and "Fat Albert and the Cosby Kids" (television can teach moral lessons). I especially like this discussion of the lessons from Road Runner:
Wile E. Coyote was the show's primary professor, and he taught his young students dozens of pragmatic lessons: Don't horse around near dizzying precipices. Don't strap yourself to large explosive rockets. Don't paint false train tunnels onto the faces of cliffs. But, through his boundless trust in (and inexhaustible account with) the Acme Corporation, Mr. Coyote also offered an important, if little heeded, message: You can't catch happiness through the accumulation of "stuff," no matter how much of it you buy. Sure, sometimes it'll seem tantalizingly close…but it'll always speed away again with a "beep-beep" and tongue waggle.