| This product uses the TMDb API but is not endorsed or certified by TMDb.
What kind of movie do you feel like?
Ask Movie Mom
Click here
One of my very favorite movies begins with Macy's Thanksgiving Day Parade, the original Miracle on 34th Street.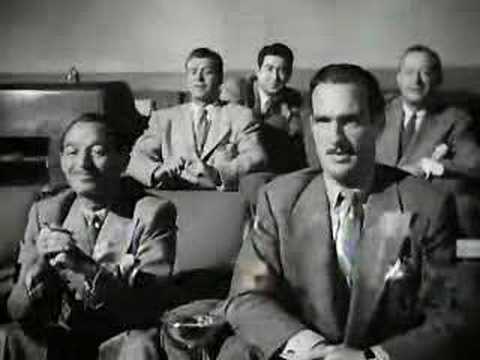 Happy Thanksgiving, everyone! Best wishes to you and your families, and please know how grateful I am for the chance to be here on Beliefnet and for every one of your comments.
Some commenters have criticized my post about Adam Lambert's performance at the American Music Awards because they say I should not have singled him out. There were other provocative and even outrageous musical numbers in the show. That's a fair point, but it seems to me there was a difference between Eminem and Lady Gaga, whose entire persona is built around their transgressive, edgy, sometimes offensive material, and Adam Lambert, who did something of a bait and switch on his fans in a manner that impaired the primary reason for his being there in the first place — his ability to sing.
But that doesn't mean his was the only troubling performance. I thought Trish Kenney at the Huffington Post had a great column on the other performances at the AMAs and what they said about the way women are portrayed (and portray themselves) by rock and pop stars. She wrote about the "brazen entitlement" mutating into rape fantasy, dancers in black panties, writhing, and crotch-grabs throughout the show.
Imagine if an alien landed outside the auditorium Monday night and snuck in for a peek at our culture by watching the AMA's. What impression would the alien have of women? And our society in general? If the alien had an entrepreneurial spirit, he would immediately go into women's lingerie, preferably little black panties.
"Funny People" combines two very different movies. The first is a typically crass, shallow Judd Apatow production, saturated with childish sexual antics and slapstick humor. The second is a dark, self-aware examination of a painful and ultimately meaningless life. What starts out as an intriguing dance between these two different themes ends up as a brawl in which crass and shallow wins by a TKO in the 23rd round.
In the first few minutes, we witness the transition of George Simmons (Adam Sandler) from a happy kid clowning around with prank phone calls and practical jokes to a wildly successful comedian and movie star, standing alone like an emperor on the balcony of his huge mansion by the sea. His crude instincts have become the foundation of a vast entertainment empire. The transition from Sandler's grainy amateur videotapes with friends to his isolation above manicured lawns and swimming pools won't exactly compete with Citizen Kane, but it is not unmoving. There even appears to be a glimmer of irony at the way society rewards childish behavior.
We witness Sandler through a day in the life: he wades through crowds of adoring fans who gather whenever he walks down the street. He has obviously become experienced at shaking hands and wisecracking while keeping his distance. He wades through stacks of proposed scripts and lucrative offers that have been submitted for his consideration. He wades through piles of possessions that now weigh him down and no longer give him pleasure. It becomes clear to us that his glitzy life is hollow at the core, and Sandler is forced to confront that fact as well when his doctor tells him that he has AML, a form of leukemia, and is likely to die.
Sandler first flails around in response to this news, sometimes in persuasive ways. After a particularly bitter and unsettling performance at a comedy club, Sandler meets Seth Rogen as Ira Wright, a young and aspiring comedian who works in a delicatessen and wants nothing more than to become a comedy star like Sandler. Sandler is reminded of his younger, purer days and takes Rogen under his wing as a joke writer and valet. Their adventures together take up most of the story. We see Sandler's lavish lifestyle as well as his dark vices through the wide eyes of Rogen and occasionally we even care about which one of them will transform the other first.
At Rogen's instigation, Sandler revisits his past, talks with his estranged family and friends, and even reaches out to the one true love of his life, the girlfriend who left him years before because he cheated on her. The former girlfriend, Laura (Apatow's wife Leslie Mann) is now married to an Australian businessman (Eric Bana) and has a family life with two delightful daughters (played by the children of Apatow and Mann).
This movie is more interesting than typical Apatow fare and even has some good moments, but it cries out for an editor. It becomes less satisfying as it progresses (and it progresses for a long, loooonnnnng time).
Apparently, Apatow is only able to go so deep before resorting to his former self. At one point, Rogen yells at Sandler, "you didn't learn anything from a near death experience! You are worse than you were before!" Words for Apatow to ponder.
Sacha Baron Cohen is back, and once again he has created an outrageously offensive character from another country who crosses the ocean to interact with unsuspecting Americans so that we can laugh at their reactions, which range from befuddlement to extreme discomfort to outrage. But this time his scope is narrower, his character is shallower, and his meanderings are more random. His shtick is getting tired.
This time he plays Bruno, a flamboyantly gay Austrian fashionista who decides to come to America to seek fame, and his two themes are homophobia and the obsession with celebrity. But the homophobia is not as virulent as the worst revelations of "Borat." When he goes camping with some good old boys, they roll their eyes and resist his efforts to bait them — until he takes off all his clothes and tries to crawl into one's sleeping bag. The preachers who talk with him about gay conversion do their best to be sincerely patient with his questions. Even the boot camp sergeants barking at him to make his bed and drop and give them twenty handle his insubordination — and his designer additions to the overly "matchy-matchy" uniforms — with reasonably good humor. It's a long way from "Full Metal Jacket." The scariest people he encounters are the stage mothers who want him to pick their babies for a photo shoot. As he asks them increasingly appalling questions ("Could your baby lose some weight?" "Are you okay with the baby riding without a car seat?" "Being covered with bees?" "Being crucified?"), they all look him in the eye and assure him that would be just fine.


Baron Cohen wants to provoke. The movie opens with an extended sequence of very explicit, highly athletic, extremely creative, but logistically improbable sex acts between Bruno and his "pygmy flight attendant" boyfriend. But he stops short, oddly cautious for once, and avoids confrontation with the virulent anti-gay forces of Fred Phelps. When he goes to the Mideast and sits down with representatives of Israel and the Palestinians, he sticks with silliness like pretending to confuse hummus with Hamas. Baron Cohen is in trouble if his outrageousness is dwarfed by Jimmy Kimmel (the capper here does not come close to the Ben Affleck song) and by real life (the take on obsession with celebrity does not come close to Michael Jackson's memorial). This is less what we expect from Baron Cohen that what we expect from Alan Funt or Ashton Kutcher.