B+
Lowest Recommended Age:
Middle School
MPAA Rating:
Release Date:
July 15, 2016
B
Lowest Recommended Age:
Mature High Schooler
MPAA Rating:
Rated R for strong violence, language throughout, some sexual content and drug material
Release Date:
July 12, 2016
B-
Lowest Recommended Age:
Kindergarten - 3rd Grade
MPAA Rating:
Rated PG for action and some rude humor
Release Date:
July 8, 2016
Lowest Recommended Age:
Middle School
MPAA Rating:
Rated PG-13 for thematic elements including strong language and some bullying behavior, a suggestive image, drug material and teen smoking
Release Date:
April 22, 2016
B+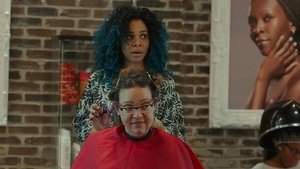 Lowest Recommended Age:
Middle School
MPAA Rating:
Rated PG-13 for sexual material and language
Release Date:
April 15, 2015
C
Lowest Recommended Age:
Mature High Schooler
MPAA Rating:
Rated R for sexual content, language and brief drug use
Release Date:
April 8, 2016
| This product uses the TMDb API but is not endorsed or certified by TMDb.
What kind of movie do you feel like?
Ask Movie Mom
Click here
Think "Taming of the Shrew Wears Prada." Book editor Margaret (Sandra Bullock) is whip-smart and whippet-thin, ferociously competent, ruthlessly demanding, and just plain scary. When she strides into the office in her spike Christian Louboutin heels, IMs radiate through the company: "The witch is on her broom!" And everyone switches into high-productivity mode. She is all-business, ambitious, and ferocious. When we first see her, she is riding her exercise bicycle indoors front of a video of the outdoors but even that does not hold her attention; she is also reading a manuscript.
Andrew (Ryan Reynolds) is her assistant. For three beleaguered years, he has been at her beck and call 24/7, from her morning coffee to midnight runs to giving up his grandmother's 90th birthday party so he can work all weekend. She treats him like something between a prop and a galley slave. In other words, they're made for each other and we will have the pleasure of seeing them figure that out.
The structure is familiar — and overly revealed in the trailer — but the comic timing is impeccable, with Betty White adding sparkle as Andrew's 90-year-old "Gammy." Bullock is just the actress to show us the vulnerability that makes Margaret hold on so tightly and Reynolds is strong enough (he was the bad guy in "Wolverine" after all) to keep Andrew from seeming henpecked and deft enough to make us see why he is up to Margaret's level. The Alaskan scenery is like a commercial for Sarah Palin's travel bureau and it is spicy without being smarmy, an increasingly rare achievement for date movies these days.
The New York Times has an excellent article about the way children today are watching as much programming online as they do on television and DVDs, giving them an unprecedented bounty of choices and giving their parents an unprecedented range of challenges. It begins with an astonishing statistic — in the time it takes to read the article, ten more hours of content will be uploaded to YouTube.
For parents who grew up with only a few television channels, the idea of turning a curious child loose with such a vast amount of content can produce a fair amount of anxiety. YouTube has a policy banning children under 13 in its fine print. "YouTube is for teens and adults, not children." said Scott Rubin, a YouTube spokesman.
Yet, according to Nielsen VideoCensus, more children under 13 watched videos in August on YouTube than on Disney.com, Nick.com and Cartoon Network combined.
YouTube has instructional videos on every possible skill from math to pumpkin-carving and wonderfully creative animated shorts from all over the world. It has videos made by other kids, with FlipVideos and iPhones and the popular Webkinz But it also has a lot of very inappropriate material both in the videos themselves and in the comments, which are often profane and offensive.
The article is must reading for parents of 4-12-year olds, especially its very sensible suggestions for navigating this often-rewarding but sometimes-treacherous world of online video content.
"Land of the Lost" features two funny actors and a criminally underused actress tramping around an alternate reality in search of comedy but not finding much for us to laugh at.
Too raunchy for kids, too dull for anyone else, this over-budgeted and under-scripted film wastes everyone's time, especially the audience's. The original television series about a forest ranger and his two teenage children in a time warp land with dinosaurs and lizard people called Sleestaks was best known for effects that could hardly be called "special," even for the 1970's. But it had innocence and charm, while the remake has neither. It is so carelessly written that when the humanoids don't understand English but the dinosaurs do it feels more like laziness than an attempt to be funny. It is too busy coming up with a reason for Ferrell to douse himself with dino pee to try to, for example, give the female character any — what's the word? — character.
Will Ferrell plays Dr. Rick Marshall, a discredited scientist whose theories about the particles that control space and time are not taken seriously by anyone. Then Holly (Anna Friel), a young scientist from England, tells him that she has some proof that his theories are right. Led by Will (Danny McBride) a guy who sells fireworks and lives in a trailer, they go into a cave and find themselves catapulted into an alternate universe where they are chased by dinosaurs and befriended by a missing link ape-boy named Chaka (Jorma Taccone). Ferrell's job in the movie (big surprise) is to vibrate between neediness, panic, and arrogance and run around in his underwear. Friel's job is to know the answer to everything (she even speaks Chaka's language), allow herself to be (literally) pawed, look very fetching in tiny little shorts, and gaze adoringly at Ferrell. The best moments in the film come from the always-hilarious Danny McBride ("Pineapple Express," "Tropic Thunder"), the songs of "A Chorus Line," and, surprisingly, from Matt Lauer, playing himself.