C
Lowest Recommended Age:
Mature High Schooler
MPAA Rating:
Rated R for sexual material, full frontal nudity, language throughout, and drug and alcohol content
Release Date:
July 29, 2016
C
Lowest Recommended Age:
High School
MPAA Rating:
Rated PG-13 for intense sequences of violence and action, and brief strong language
Release Date:
July 29, 2016
B+
Lowest Recommended Age:
Middle School
MPAA Rating:
Release Date:
July 15, 2016
Lowest Recommended Age:
Middle School
MPAA Rating:
Rated PG-13 for thematic elements including strong language and some bullying behavior, a suggestive image, drug material and teen smoking
Release Date:
April 22, 2016
B+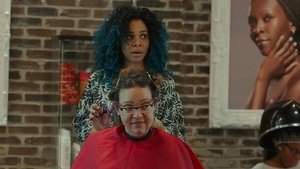 Lowest Recommended Age:
Middle School
MPAA Rating:
Rated PG-13 for sexual material and language
Release Date:
April 15, 2015
C
Lowest Recommended Age:
Mature High Schooler
MPAA Rating:
Rated R for sexual content, language and brief drug use
Release Date:
April 8, 2016
| This product uses the TMDb API but is not endorsed or certified by TMDb.
What kind of movie do you feel like?
Ask Movie Mom
Click here
Jen Chaney has an astute article in the Washington Post about the latest movie phenomenon, "Paranormal Activity." Like The Blair Witch Project, it is more concept than movie, taking advantage of what most would consider a disadvantage: no money. The premise of both films is that they are found footage from rudimentary amateurs. And both films arguably had more creativity in their marketing campaigns than in the films themselves.
Chaney calls it a "a pop cultural sneak attack," not just in terms of its box office (exceeding its under-$15,000 budget many times over in its first weeks of release) but in its buzz. The title is a top-trending topic on Twitter. It "outsold a 3-D Pixar double feature (the "Toy Story" re-release), a Bruce Willis thriller ("Surrogates") and a Michael Moore documentary ("Capitalism: A Love Story"). "
The movie's trailer audaciously showed the audience's shocked reaction to what they were watching, like the film recognizing that our imagination is much scarier than anything that could appear on screen. And Chaney describes the "you have to ask for it" marketing campaign.
Apparently because we — the same individuals who relish our right to elect a president, choose our American Idols and watch our favorite TV shows OnDemand — voted to bring this slow-building shocker to a theater near us. Or at least some of us did. Paramount Pictures, the studio distributing "Paranormal Activity," has dubbed it the "first-ever major film release decided by you," mainly because of an online polling system that guaranteed a nationwide roll-out for the micro-budget movie once 1 million supportive votes had been cast.
Whether those votes reflect actual audience demand for the film or whether they were an appearance that created a reality, it worked, and "Paranormal Activity" will unquestionably be one of the most profitable films of the year.
And be sure to watch the riotous series exploring the history of the group.
Monty Python: Almost the Truth (The Lawyer's Cut) – The Ultimate Holy Grail Episode
Oh, dear. #TransformerFail
I truly loved the first Transformers movie. It was everything you need in a big summer explosion movie, with stupendous special effects, shot through with heart-thumping adrenaline, with just enough character and storyline to allow us to catch our breath and keep us interested. Our hero, high school senior Sam (Shia LeBeouf), is befriended by a car that turns into a friendly robot called Bumblebee, one of a cadre of good-guy transforming robots who fight against the bad-guy robots, called Decepticons. He is aided by a beautiful girl who is very good with cars (Megan Fox) and an armed services division led by Captain Lennox (Josh Duhamel).
This sequel has some great special effects, but the story and the characters are poorly handled and the pacing is a mess. When the robots give a better performance than the humans, we have a problem. When the action is so complicated we can't figure out who is where and in some cases why they are there, we have a bigger problem. When the characters are so irritating we begin to consider rooting for the bad guys, well, you know what kind of a problem we have. And when the racial humor gets so completely out of hand that it becomes uncomfortable at best and genuinely disturbing at worst, it's a serious problem.
LeBoeuf is always appealing, Fox looks good stretching over machinery, and the movie briefly takes an interesting turn when both human and transformer characters show that they can learn from their mistakes and switch over to the side of the good guys. A stop at the Smithsonian's Air and Space Museum leads to Jetfire, an engaging junkpile of an autobot.
But it is too loud and it all goes on much too long. The bloated running time is well over two hours, overstuffed with pointless and increasingly annoying attempts at comedy — Sam's mother accidentally gets high and talks about his sex life, Sam's father doesn't get high but talks about his sex life, good guy robots talk like the end men on a minstrel show, and Sam's college roommate is a loudmouth who wants to get with some ladies and shrieks like a little girl when he is scared, which happens a lot. There's another series of confrontations between a clueless bureaucrat and our know-better heroes. But the last movie's clueless bureaucrat somehow switches sides. I would complain that this is not adequately explained, but I don't really care. By this point, I began to think the Decepticons might have a point about how they could do better with our planet than we could.
Opening this week are "Amelia," with Hillary Swank as the famous aviator, Amelia Earhart, "Astro Boy," an animated film based on the classic Japanese character, and "Cirque du Freak," based on the popular series of books by Darren Shan
. Stay tuned for my reviews!