B+
Lowest Recommended Age:
Middle School
MPAA Rating:
Release Date:
July 15, 2016
B
Lowest Recommended Age:
Mature High Schooler
MPAA Rating:
Rated R for strong violence, language throughout, some sexual content and drug material
Release Date:
July 12, 2016
B-
Lowest Recommended Age:
Kindergarten - 3rd Grade
MPAA Rating:
Rated PG for action and some rude humor
Release Date:
July 8, 2016
Lowest Recommended Age:
Middle School
MPAA Rating:
Rated PG-13 for thematic elements including strong language and some bullying behavior, a suggestive image, drug material and teen smoking
Release Date:
April 22, 2016
B+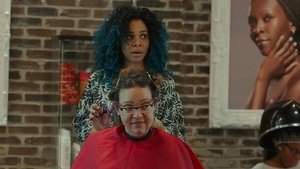 Lowest Recommended Age:
Middle School
MPAA Rating:
Rated PG-13 for sexual material and language
Release Date:
April 15, 2015
C
Lowest Recommended Age:
Mature High Schooler
MPAA Rating:
Rated R for sexual content, language and brief drug use
Release Date:
April 8, 2016
| This product uses the TMDb API but is not endorsed or certified by TMDb.
What kind of movie do you feel like?
Ask Movie Mom
Click here
I am thrilled to have been asked to attend the Tallgrass Film Festival in Wichita, Kansas, later this month and especially looking forward to spending time with my beloved B98 buddies, Brett and Tracy and am forever grateful to them for making it possible for me to be there.

I am very excited about the line-up of screenings, including a preview look of a work in progress, the documentary "What's the Matter with Kansas," based on the best-selling book
by Thomas Frank about shifting political priorities and coalitions. The film features former Kansas Congressman and Secretary of Agriculture Dan Glickman, who now serves as the head of the Motion Picture Association of America. And I am really looking forward to introducing the family film program, featuring "Alice Upside Down."
The program is filled with enticing choices from exotic international releases to heartland American stories. I can't wait.
One of the biggest and best giveaways ever! Five lucky families will win not just the gorgeous new Tinker Bell and the Lost Treasure
but a beautiful set of fairy wings to turn any child into a fairy!
Send me an email at moviemom@moviemom.com with Tinker Bell in the subject line before midnight eastern time on October 31, 2009, and tell me what kind of fairy you would like to be. Five randomly selected winners will receive the DVD and wings! Good luck to all.
Thanks to Scott Neumyer for these photos!
The savagely funny Washington Post television columnist Lisa de Moraes takes on the Heene family's lust for reality television fame. The Heenes and the family behind the balloon boy hoax and subsequent media blitz. Slate's Culture Gabfest noted that it was not until the post-rescue effort interviews that law enforcement suspected that the whole thing was a publicity stunt.
de Moraes notes that Lifetime has decided not to air the Heene family's previous attempt at reality television fame and fortune, an appearance on the "Wife Swap" series. I like the way she makes it clear that Lifetime should have pulled it from broadcast based on its exploitative and overall disgusting content, completely apart from the subsequent discrediting of the family's authenticity.
Lifetime…had no problem with Dad, a.k.a. Richard Heene, observing that "once a woman hits 25, it's all downhill from there," creating a "meter" to gauge his temporary, pretend wife's behavior and when she asked him to help around the house, shouting at her, "You're a man's nightmare! I'm so glad my wife was born in Japan. Nag, nag nag! Over 25 years old. You sag!"
Which we believe qualifies as not only sexist and ageist, but maybe also racist, which would make it a veritable Hat Trick of Prejudice.
It's one thing if the so-called adults in the Heene family want to humiliate themselves for fame and fortune; it's another to take young children into the media circus with them. We should think carefully about whether the Heene parents's behavior constitutes child abuse. And we should think even more carefully about the extent to which the robust ratings for this kind of reality television make us all enablers.