B+
Lowest Recommended Age:
Middle School
MPAA Rating:
Release Date:
July 15, 2016
B
Lowest Recommended Age:
Mature High Schooler
MPAA Rating:
Rated R for strong violence, language throughout, some sexual content and drug material
Release Date:
July 12, 2016
B-
Lowest Recommended Age:
Kindergarten - 3rd Grade
MPAA Rating:
Rated PG for action and some rude humor
Release Date:
July 8, 2016
Lowest Recommended Age:
Middle School
MPAA Rating:
Rated PG-13 for thematic elements including strong language and some bullying behavior, a suggestive image, drug material and teen smoking
Release Date:
April 22, 2016
B+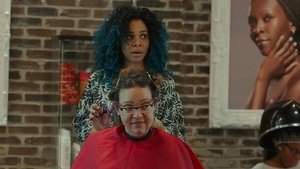 Lowest Recommended Age:
Middle School
MPAA Rating:
Rated PG-13 for sexual material and language
Release Date:
April 15, 2015
C
Lowest Recommended Age:
Mature High Schooler
MPAA Rating:
Rated R for sexual content, language and brief drug use
Release Date:
April 8, 2016
| This product uses the TMDb API but is not endorsed or certified by TMDb.
What kind of movie do you feel like?
Ask Movie Mom
Click here
What is it about zombies?
Dating back to 1932's "White Zombie," the stories of the relentless, omnivorous undead and the humans who try to escape them have been one of film's most popular genres, with sub-genres including the flourishing category of zombie comedies, best described as gallows humor, gasps of horror alternating with gasps of laughter. Zombie films turn out to provide many opportunities for some core elements of humor, especially the juxtaposition of dire circumstances with trivial detail and the deconstruction of our assumptions about what we need and the norms of lifestyle and behavior. As its title suggests, "Zombieland's" take is darkly comic, with zombie encounters as theme park or video game. It even ends up in a real theme park, the few remaining humans battling the hordes from rides and concession stands.
One thing about zombies is that they thin out the herd. In this story, only four non-zombie humans seem to be left, which gives them an opportunity to try to band together with people with whom they would otherwise have nothing in common and show each other and themselves that they are capable of more in both physical courage and relationships than they ever thought possible.
The mixed bag, all known only by the names of cities, includes shy college student (Jesse Eisenberg) who tries to maintain some sense of control by compulsively making lists of rules for survival. He meets up with a modern-day cowboy (Woody Harrelson) in search of his favorite Hostess treat and a pair of sisters (Emma Stone and Abigail Breslin) who have their own methods for taking care of themselves. And even though they have not much idea where they are going or why they should go there, they hit the road.
Funny zombie movies can be just as scary as straight zombie movies, but they leaven the terror with humor that comes as the characters try to find some element of normalcy in between double-tapping zombies (one of the rules), grabbing whatever they want among the abandoned cars and grocery stores. It also includes checking out the home of a major movie star who shows up for an hilariously deadpan cameo before one last zombie attack in the actual amusement park — that juxtaposition element again.
The actors, including the movie star, are all superb. Eisenberg and Stone are two of the most talented young performers in movies and they hit just the right notes here. The usual getting-to-know-and-trust-you road trip developments play out in a manner that is both endearing and funny, as when Eisenberg asks Breslin if her sister has a boyfriend as though there are any other possible candidates for dating who would have a very different idea of having her for dinner. It goes on a little too long and does not match the inspired lunacy of "Shaun of the Dead," but it will keep zombie-philic audiences as happy as finding the very last Twinkie.
"Once Upon a Mattress," a musical version of "The Princess and the Pea," is one of my favorites. Carol Burnett became a star for her portrayal of the kind-hearted but rather loud princess when it premiered on Broadway and she repeated the part in two television broadcasts. In this version she plays the queen, who will do anything to stay in power, which means stopping her timid son from finding a bride. The songs, written by Mary Rodgers (daughter of Richard Rodgers of "South Pacific" and "The King and I") and Marshall Barer, are tuneful, witty, and utterly charming.
In supporting roles, Zooey Deschanel ("(500) Days of Summer") and Matthew Morrison ("Glee") are fairy-tale perfect. A great family movie!
(NOTE: Some mild references to making babies)
Three recent movies in different genres have had one thing in common — fathers who interact with the ghosts of their dead daughters. In the historical drama "Creation," Charles Darwin sees the ghost of his daughter as his struggle to deal with her loss reflects in part his struggle over whether to publish his controversial theory of evolution. In the literary adaptation "The Lovely Bones," the spirit of a murdered girl is stuck in the "in between" as she tries to help her devastated family and expose the killer. And in the thriller "Edge of Darkness," Mel Gibson plays a cop whose 24-year-old daughter is murdered. As he seeks to understand what she was involved in, he sees her ghost as both a child and an adult, with an especially sweet scene with her at about age five helping him shave.
I always wonder, when something like this happens, whether it is some sort of harmonic convergence or just a coincidence.